3 Reasons to Visit Bullhorn Connect at Engage Sydney 2020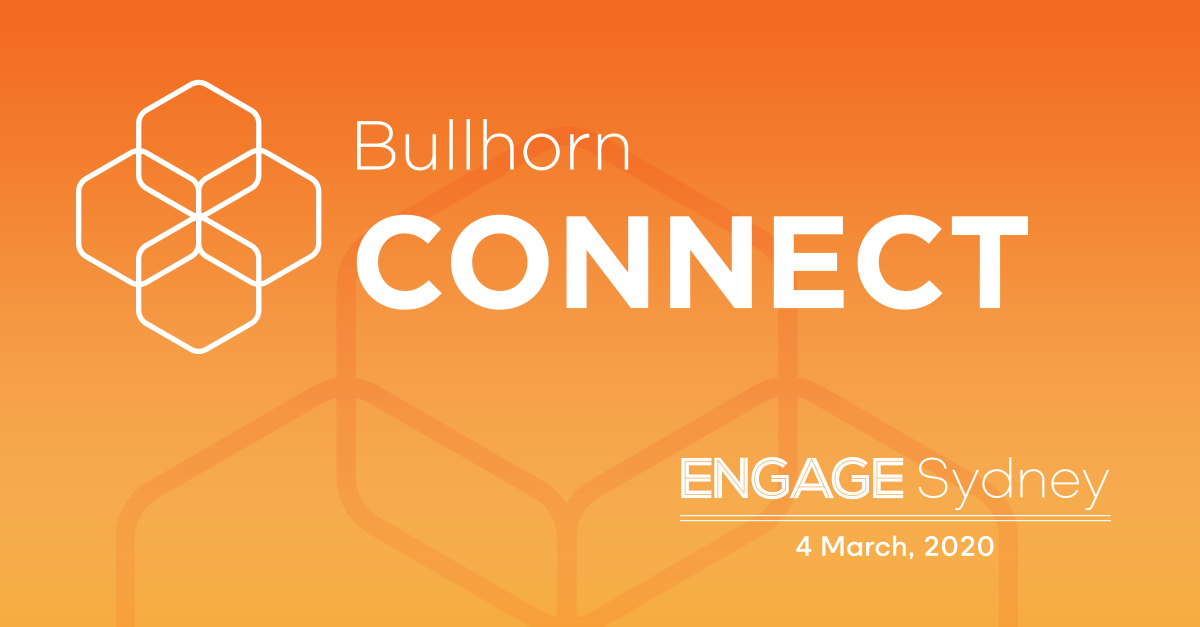 There's no shortage of things to see and do at Engage Sydney, but whatever your plans are, you won't want to miss Bullhorn Connect, conveniently located in the Exhibit Hall with all exhibiting partners.
Bullhorn Connect is your go-to spot for all things Bullhorn. Visit Connect to see what's new, learn best practices, and engage with experts from across the company. You can spend one-on-one time with the Bullhorn team in Connect and get answers to all of your questions.
So, what do we have in store for you at Connect and why should you stop by while at Engage?
1) Support
Our Support team can answer any technical questions you have about your Bullhorn environment. If you're a Bullhorn customer, chances are you have spoken to at least one member of our support team. At Engage Sydney, it's your opportunity to put a face to the name! Be sure to stop by if you have questions or want more information on how to use your products more effectively. No question is too silly for the team; if it's on your mind, seek out the team at Connect to get your answer.
2) Bullhorn Product Solutions
Whether you have questions about a Bullhorn product your team currently uses, or you are interested in learning more about a new Bullhorn solution, our Solutions Consultants and Trainers are the experts to look for at Connect. They can answer all product questions and provide insight into how Bullhorn can help your team provide an excellent candidate and client experience.
3) Innovations and Developments
If you're interested in the latest features, products, and integrations being developed, make sure to head to Connect. Here, you'll see the exciting innovations we are working on, including our Mobile App, the new LinkedIn integration, and future developments with AI. Also, if you have feedback on our current products and features, share it with our team—we want to hear it!. We are always looking to better understand where we can improve and provide you with an even better experience.
---
More about Engage Sydney
Discover how to more effectively engage talent, leadership, and the future of recruitment technology at Engage Sydney. Recruitment leaders and practitioners will come together for unparalleled industry insights and tactical Bullhorn product training. Bullhorn Engage is the best event to make new connections and learn from the brightest minds in the industry but is still intimate enough that you'll see some of your favourite recruitment experts, connections, and friends.

Subscribe to the Recruitment Blog
Subscribe for trends, tips, and insights delivered straight to your inbox.