5 Power Tips to Get Your Recruitment Game into Shape
Be Agile. Outrun the Competition. Up Your Recruitment Game

.

As a recruiter, you know that staying at the top of your game in a competitive environment means putting in the hard yards and continually pushing yourself to achieve the best results.

To help you flex your recruiter muscles and reach your goals, we've put together some performance-boosting "workout" tips that are guaranteed to keep your recruiter game fit and strong!

Workout Tip 1: Shake up your interview technique

Successful interviews pave the way for successful placements, so if you've been "playing it safe" with the same tired interview format, it's time to mix up your technique.

Behavioural questions that focus on prior experiences and actions can be useful for identifying required competencies, while questions designed to test for emotional intelligence can quickly distinguish top talent.

Above all, be sure to tailor your line of questioning to the role you're recruiting for. Develop a profile of the ideal candidate in advance, then design questions that will reveal whether the applicant fits this persona.

Workout Tip 2: Make candidate communications part of your routine

A positive candidate experience can make all the difference to your placement results, with the experience factor being cited as a key consideration in job acceptance.

Make a point of reaching out to active candidates via email or phone, to keep them in the loop with recent developments, provide updates on the status of pending applications, or simply say a friendly "hello." Aside from strengthening the recruiter-candidate relationship, your efforts are likely to encourage referrals and positive feedback.

To keep on top of your candidate communications, build this regular touchpoint into your weekly routine by setting aside a few hours on a particular day.

Workout Tip 3: Push harder with your job descriptions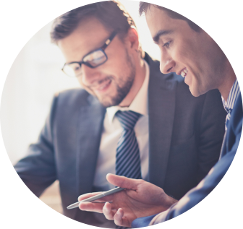 Killer job descriptions are sure to get your recruitment results pumping. But to get noticed by the best talent in a crowded market, your descriptions need to really stand out from the competition.
Rather than featuring a bog-standard list of required skills, consider using more descriptive language to entice applicants and build excitement around the role. Focus on the company and workplace culture in addition to the role itself, and use your description to "sell the benefits" of the position to potential candidates.
For more insights into winning job descriptions, read our post on crafting job ads that attract Millennials.
Workout Tip 4: Don't skip the follow-ups

A good candidate experience shouldn't end with an unsuccessful interview application. While many recruiters fail to follow up with non-interview candidates, neglecting this group can mean closing the door on future opportunities. What's more, the wrath of a disgruntled applicant can quickly find its way to social media.
Take the time to reach out personally to all unsuccessful applicants, thanking them for their interest and encouraging them to keep in touch. Where possible, aim to provide some constructive feedback on why they didn't make it through to the interview stage.

Workout Tip 5: Supercharge your tasks with technology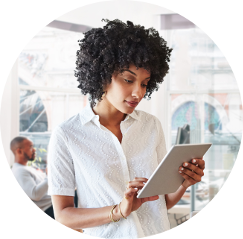 There's no doubt that digital technology has transformed the way we conduct business. Over the last few years, the recruitment industry has seen a significant rise in automated solutions designed to boost efficiency and reduce costs.
Having the right tech solutions in place, such as Bullhorn's recruitment software, can help minimise the time-consuming manual tasks that are holding you back. By leveraging technology to perform your role more effectively, you'll be equipped with a major advantage in achieving your recruitment goals.
Follow our five power tips and you'll get your recruiter game into shape without breaking a sweat!
See Also:
– The 4 LinkedIn Mistakes Most Recruiters Make
– 6 Interview Questions to Test for Emotional Intelligence
– 5 Recruitment Technology Blogs You Should Be Subscribed to
---
Bullhorn's applicant tracking system, with advanced CRM functionality, allows recruiters to be more agile than ever before possible. Built for speed, Bullhorn is the ultimate recruitment software for recruiters who're ready to up their game. Want to learn more? Request a free demonstration today!
Subscribe to the Recruitment Blog
Subscribe for trends, tips, and insights delivered straight to your inbox.