Announcing the Engage Sydney 2022 Closing Keynote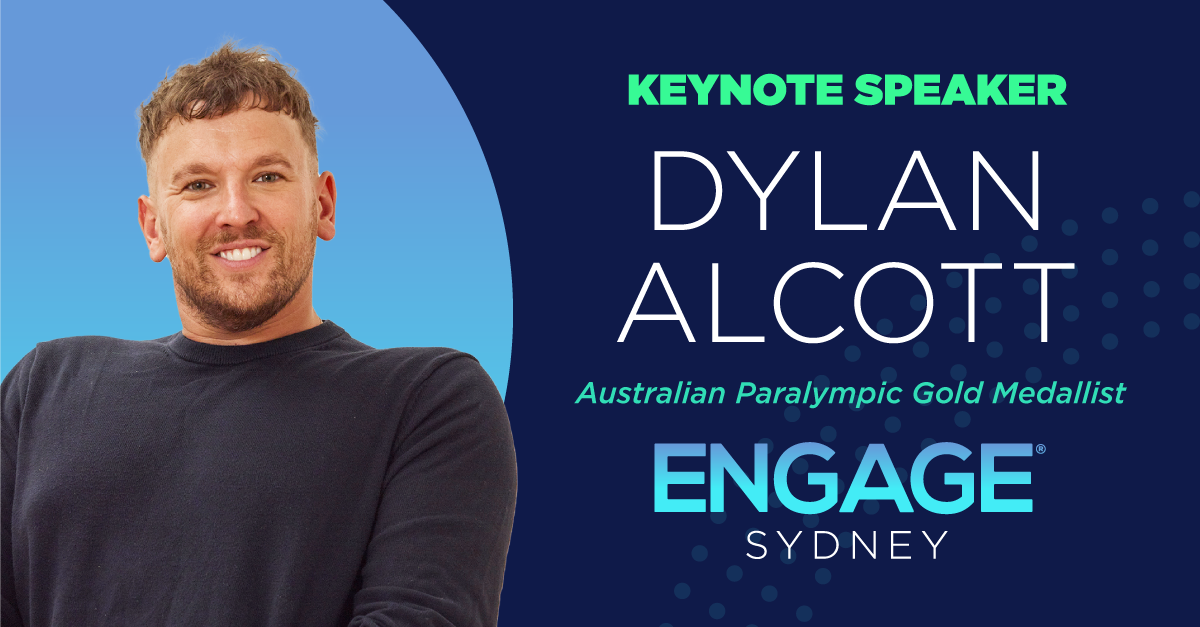 In less than two months, we will have the great pleasure of seeing our Closing Keynote speaker, Dylan Alcott, grace our main stage at Engage Sydney.
Australian of the Year 2022, Dylan Alcott AO is one of the country's most successful and well-recognised Paralympians. In his closing keynote address at Engage Sydney 2022, Alcott will discuss how to become the best version of yourself while taking risks to achieve your goals.
This year, Bullhorn is challenging our customers and ourselves to "Meeting the Moment". The industry is currently faced with tremendous opportunities, and this offers agencies a path for significant growth. We believe businesses that can rise to the challenge, push themselves to evolve and grow, will navigate the challenges in front of them successfully, and come out on top. You will have the opportunity to learn more about this in our opening keynote session: Meeting The Moment by Jeff Neumann, VP of Product Marketing, Enterprise, Salesforce, and International.
When we began our search for keynote speakers last year, we knew there was only one person for the job. After overcoming extreme adversity, Alcott is the epitome of rising to the occasion and meeting your moment, whatever that moment may be. Born with a tumour wrapped around his spinal cord and without the use of his legs, Alcott was able to beat the odds and achieve more than the doctors ever thought he would.
In his keynote address, sponsored by Marketplace partner CloudCall, he'll share his many successes on the sporting field, his views on disability awareness and education, and encourage attendees to change their perceptions of people with disabilities.
As founder of the Dylan Alcott Foundation, a foundation created to help young Australians who are struggling to come to terms with their disabilities, as well as business owner, radio host, TV presenter, global keynote speaker, best-selling author, social advocate, and all-round game-changer, Alcott will inspire Engage Sydney attendees to Meet the Moment and push themselves outside of their comfort zone to achieve their dreams.
Dylan will also be appearing at the Talent X conference in Melbourne on 9th June, hosted by our good friends, RCSA. At TalentX, you can see Alcott take part in a fireside chat leading recruitment experts, diving into the importance of diversity and inclusion in the workplace.
Register today to see Dylan and other amazing industry speakers at Engage Sydney

Subscribe to the Recruitment Blog
Subscribe for trends, tips, and insights delivered straight to your inbox.