Key Issues around the Australian and New Zealand Recruitment Industry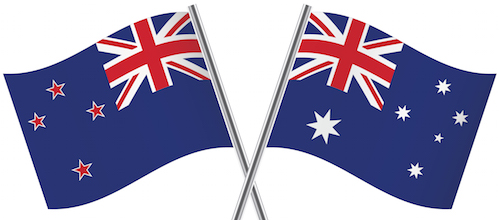 The ANZ Recruitment Industry in 2015 – Key Issues
Lincoln Crawley, Managing Director of ManpowerGroup, has described the Australian and New Zealand recruitment industry as being "in an era of certain uncertainty", in which companies must be agile enough to predict and respond to economic, demographic and technological forces.
Although it would be a mistake to assume that Australia and New Zealand are affected identically by these forces, the hiring sectors do currently face similar challenges and pressures towards change. The next few years will be instrumental in determining the shape of Trans-Tasman recruitment and these are what I believe the key issues will be:
One particular area of concern is the availability of skilled candidates, with 69% of ANZ recruitment companies identifying sourcing skilled talent as a barrier to success, according to Bullhorn's 2015 Australian Trends Report. Skilled candidates in IT, agriculture, teaching, and sales are proving to be particularly scarce.  This scarcity, when coupled with the challenge of heavy competition (including competition between Australia and New Zealand), provides a significant challenge for regional recruitment agencies from a growth and scalability standpoint.
Vendor Management Access
Vendor Management Systems (VMS) have been around since the 1980s, but they are coming into their own now, particularly in Australia. With the right setup, modern VMS can make sourcing and onboarding contingent employees a cost-effective, fast and efficient process. So it comes as no surprise that over 70% of large buyers of temporary work are using them, and only last year, the NSW government announced it had spent over $600 million on its contingent workforce in the previous financial year. Recruitment firms with technology that integrates seamlessly with VMS can simply outperform the competition.
Cloud Adoption
The cloud has been warmly embraced in Australia for about six years now, and for good reason. The cloud provides recruitment agencies with a clear solution to the problem of distance and geography. Using cloud-based solutions for IT systems makes handling the operational difficulties of expanding a company and setting up satellite offices a breeze. With the ability to scale on demand, businesses can grow in accordance with their requirements and at their own pace.
Onboarding
Onboarding technology is proving to be popular with both the Australian and New Zealand recruitment sectors, particularly due to various regions' different employment laws and requirements. Individual clients may require custom offer letters, state-specific paperwork, or forms for different office locations, and good onboarding technology makes this process as fast and painless as possible. In fact, in large countries with a variety of regions, like Australia, Bullhorn has (unsurprisingly) noticed a recent surge in demand for onboarding solutions.
Because the recruitment industry in Australia and New Zealand is in the midst of a period of 'certain uncertainty', agencies in the region face distinctive challenges that create the need for technology that allows them to be mobile, flexible, efficient, and above all, competitive. Bullhorn has made its stamp as the leading provider of these solutions and is excited to be a part of the region's unique recruitment journey.
Peter Markland
Regional Director, APAC
Bullhorn International
Useful Links:
The 2015 Australian Trends Report, which contains comprehensive industry benchmarks and data, is a great free resource for any recruitment business.

Subscribe to the Recruitment Blog
Subscribe for trends, tips, and insights delivered straight to your inbox.