Building & Maintaining Relationships in a Work From Home World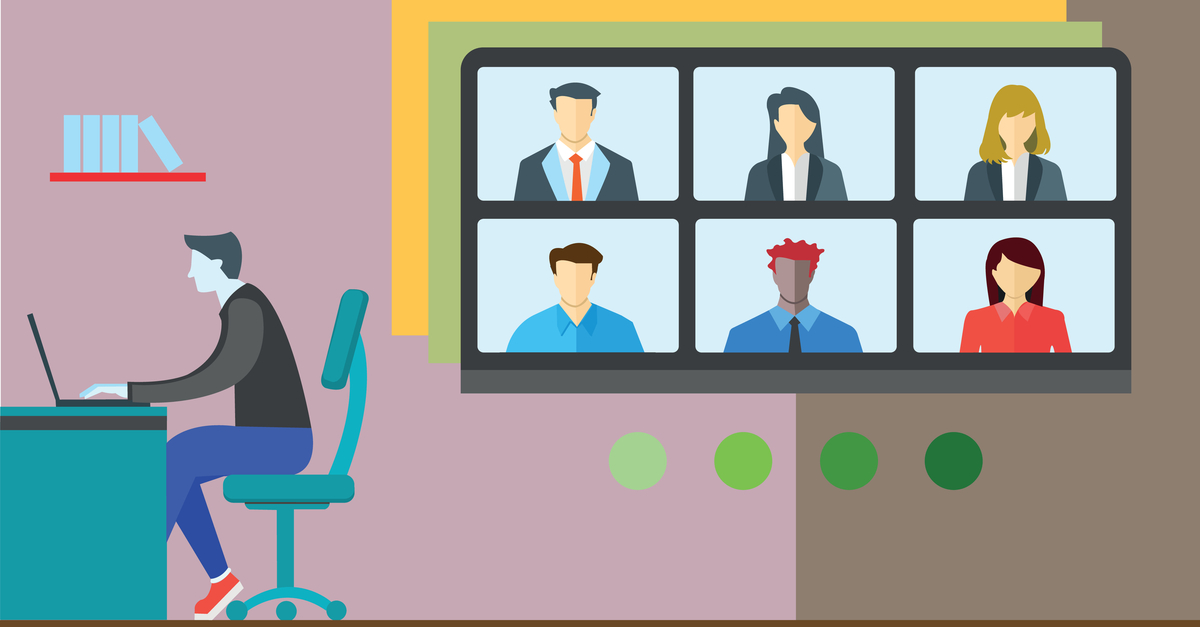 You're at home. I'm at home. We're all at home.
Working from home is the new global working paradigm for most of us at the moment. While for some this is status quo, for many it is new, unsettled territory.
Which brings us to why we're here: how do you build and maintain relationships when one-on-one interactions are taboo?
The answer is two-fold:
If you're in recruitment (and we're betting you are) then the following groups are who you should be paying attention to.
Your team
It's difficult to have the same camaraderie when working remote as you do sitting in the pit next to your workmates.
Maintaining work relationships for employees and managers is critical in a time of uncertainty and less personal interaction.
Here are a few things you could do to keep a finger on the pulse of your team and celebrate positive news.
Send an internal notification to the team when there is a new placement.

 

Think of this as the 'virtual gong' that adorns most offices across the globe. This helps keep momentum in the company and is a positive thing in an otherwise uncertain time.
Try virtual stand-ups.

 

These are quick 5-15 min meetings to start the day. You can have a standing video call in the morning or do a quick check-in via Slack. The point is to remove any roadblocks, riff on wins and get the day started. If your team is very large, then doing it at the branch or department level would work too.
Did we mention virtual happy hours?

 

By now you've likely been on a few, but they are great ways to break up the monotony of sitting around home all day. Knock back a few drinks of your choice and crack some jokes with your teammates.
If stay-at-home orders last longer than anticipated, then sending weekly surveys to understand how everyone is coping is another way to interact in a time of distance.
Your clients and prospects
Depending on the industries you recruit for, the pressure may be a bit different.
If you're involved in the healthcare space, then you're likely still trying to fill roles in a tapped system. Same goes for delivery and gigs; all are racing to find people to fill those gaps.
Other industries are halting growth plans to see what the new future brings. In either case, communicating with your customers and prospects will cement you in their minds.
Stay in touch frequently.

 

This new world changes by the day, so staying in touch frequently helps you meet demands as they arise. Industries with high-demands now may require your services and industries that will pick up after this has settled will remember you. Stay in-touch virtually.
Share your thought-leadership.

 

If you've been in your space for a long time, then you likely have a unique perspective that is share-worthy. It could be regarding global economic changes, hiring needs or simply your thoughts based on your experiences in your industry. Companies that invest in creating valuable content usually come out of downturns ahead from those that don't.
Identify

 

lapsing customers

 

and automate outreach.

 

You may have a current customer or customers that haven't submitted any new reqs lately; likely waiting to see what will come post-COVID 19. Automatically reach out and start facilitating conversations. Maybe the req slipped off their radar or maybe they are pausing, either way it's good to know and arms you with information your competition won't have.
Don't forget your prospective customers too. An automated, regular cadence is key to continue the relationship-building process.
Your candidates & contractors
Just like you, candidates are also working from home or worse-yet, terminated due to market uncertainty.
The talent you have in your ATS, on-assignment or who have recently applied are great audiences to nurture, though it shouldn't take a pandemic to do so 🙂
Communicate the state of affairs.

 

For

 

new applicants, it's ok to say that your customer has paused hiring for 30 days, at least they didn't go into the ATS black hole, never to hear anything again. The reality is the times are changing fast, so tweaking your applicant follow-up should reflect that.
Nurture the relationship from

 

start to finish.

 

New applicants and your existing talent pool are assets and will be where you look when hiring picks back up. In spaces currently seeing a boon, then communication could advantage your automation platform has over your competition.
Proactively reach out to contractors.

 

Adjust your post-hire automation processes and use them as an opportunity to collect feedback. Your active contractors are likely working in conditions they hadn't anticipated (ahem, home) so assess that and take action.
The world of work will change due to this global outbreak, the question is how? We will likely see a shift from in-person, on-site jobs to work-from-anywhere opportunities; and that's ok.
By proactively building and maintaining relationships, you'll be better equipped to roll with the changing tide, and technology is the vehicle that will help.
---

Subscribe to the Recruitment Blog
Subscribe for trends, tips, and insights delivered straight to your inbox.