Bullhorn Pulse – What It Is and Why You Need It!
Recruitment software has come a long way in recent years. But no other recruitment software suite has gone as far as Bullhorn in creating innovative CRM functionality. One such innovation is Pulse: an intelligent communication platform that analyses and leverages information to provide actionable data.
Developed in-house, Pulse is the latest software innovation from Bullhorn that helps agencies to:
Drive greater ROI by establishing new relationships and nurturing current clients.
Save significant amounts of time by eliminating manual data entry and streamlining the decision-making process.
Recruit more effectively.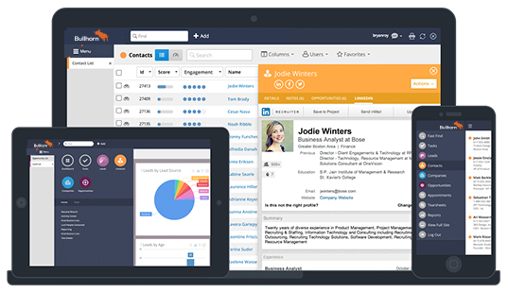 What Is Pulse?
Pulse is a tool that automatically captures every candidate, prospect, client, and account interaction.
Interactions are analysed to provide real-time, total visibility of communication health.
Data is translated into meaningful insights by highlighting the relationships that require action.
How Does Pulse Work?
Pulse is a standalone cloud-based sales analytics tool that complements any sales force automation tool.
Users are provided with configurable "data card" reports that present overviews of, for example, a "customer health index score," be it for an overall account or an individual client.
The cards are derived from automatic data capture of conversations, notes, and tasks over time, through
both email (Outlook, Office 365, and Gmail) and phone. This means that no manual data input from end users is required.
Both inbound and outbound communications are tracked, giving you access to important data like email open rates and the frequency of communication responses.
Using Bullhorn's sentiment analysis, you can even configure the system to detect specific trigger words or phrases that may signify a change in relationship or opportunity status. For instance, "Let's close this deal."
Pulse translates interactions into meaningful insights with intelligent forecasting. Behavioural analytics looks at past relationship patterns and provides actionable suggestions to highlight the relationships that most require attention. Pulse might help you place an active candidate or leverage a stagnating client relationship in order to avoid potential future problems. The system can also show you the best time to contact an unresponsive lead or who to contact in order to get back in touch with an existing account.
Accounts can even be further divided into territories based on relationship quality, not arbitrary geographic lines.
Data cards provide cross-department visibility, so everyone in your organisation will have insight into who has the highest quality relationship with a contact or organisation at any point in time.


---
Click here to arrange a live demo and find out what Bullhorn Pulse can do to increase your organisation's sales performance and accelerate your pipeline.
Subscribe to the Recruitment Blog
Subscribe for trends, tips, and insights delivered straight to your inbox.