Bullhorn Support Provides "An Incredible Customer Experience"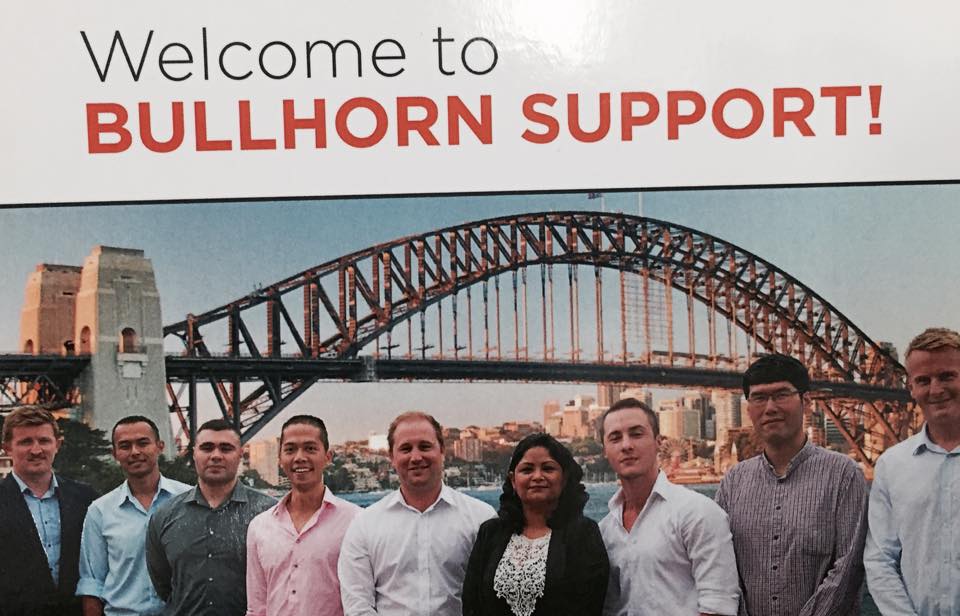 Bullhorn began 2015 with a clear goal: to provide an incredible customer experience. This would mean a company-wide push to achieve new levels of professionalism, attention to detail, and humanism in order to surpass customer expectations. This viral idea has carried through to every element of Bullhorn's service offering, from account management to product development to Bullhorn's all-star support team.
Many well-known competitors within the recruitment CRM market disproportionately focus their efforts on acquiring new customers with little regard for customer retention. Although creating new opportunities is critical to growing any business, Bullhorn understands that keeping existing customers satisfied is equally important to building a foundation for long-term success. Bullhorn's global 24/7 support team has been a key driver toward this achievement.
But what exactly constitutes an incredible customer experience?
Building a support team to deliver on this mission is no mean feat. Bullhorn Technical Support Analysts undergo a complex personality screening prior to appointment to ensure they are capable of being personally accountable to the mission while remaining human. These hand-picked individuals are measured by performance on both of these criteria, and the results have been dramatically positive.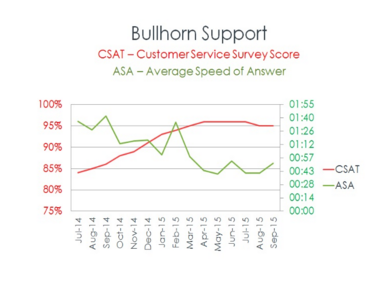 As part of Bullhorn's recent analysis of internal benchmarks, the international support team has achieved an outstanding Customer Satisfaction (CSAT) score of 96%. This oustanding score, combined with consistently improving speed of service, means that Bullhorn Support makes for an experience that truly exceeds customer expectations. Satisfied customers are also often outspoken customers, and this feedback has been instrumental to Bullhorn's rapidly growing global presence as the market leader in recruitment CRM technology.
Bullhorn received 299 commendations from customers who engaged with the support team last month. Here are some of the words our customers used to describe Bullhorn Support: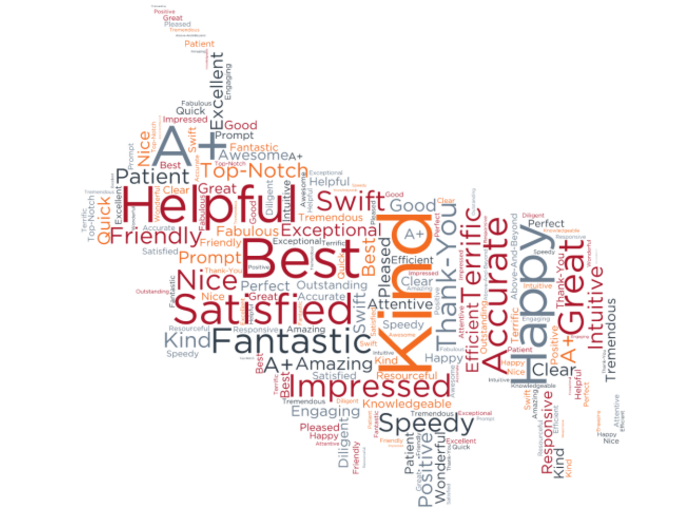 Subscribe to the Recruitment Blog
Subscribe for trends, tips, and insights delivered straight to your inbox.