Elevating Human Potential at Reo Group: A Q&A with Stella Petrou Concha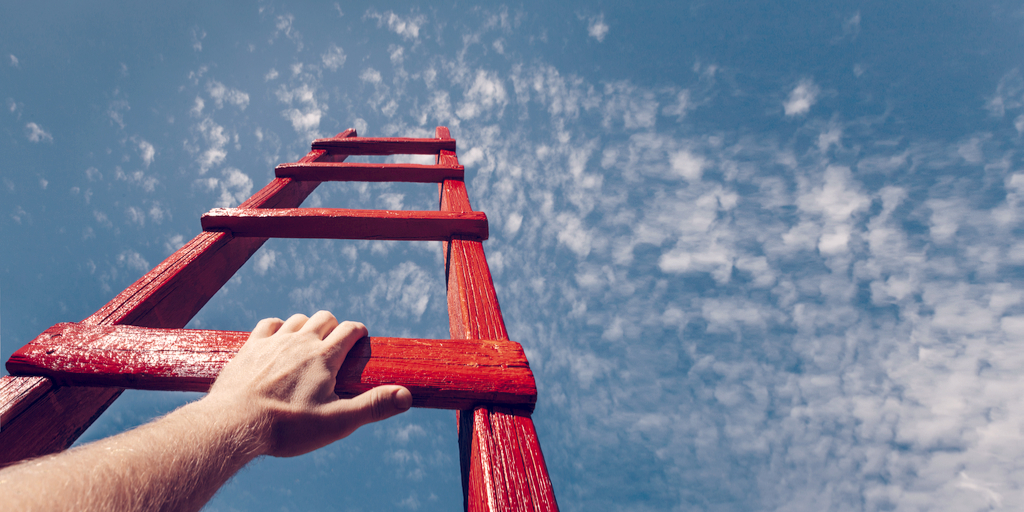 We're thrilled to bring you the latest installment of the Recruitment Speaks Out series in which top Australian recruitment leaders share unique stories on their agency's origins and what drives their business growth.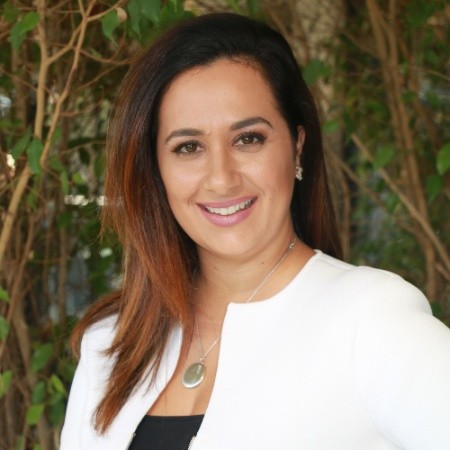 Founded in 2009 with a focus in financial recruitment, Reo Group has been 'Evaluating Human Potential' with every single candidate interaction from the start. I recently spoke with Stella Petrou Concha, Co-Founder & CEO at Reo Group for her insights on what it takes to grow a small business with a strong vision.
Sally Wong [SW]: You started your career in the medical field. How do you find yourself in recruitment today?
Stella Petrou Concha [SPC]: I knew from a very young age that I wanted to help people and, as a kid, I thought that looked like being a doctor. I worked very, very hard during that time to build up myself academically so I could get into medicine. I remember at the time, Patch Adams was my favourite movie and I dreamt of a life like Patch Adams. But when I actually got into the hospital system and completed my intern year, I quickly realised that being in the medical field wasn't going to be the right job for me. Medicine was asking me to be quite distant to people when all I wanted to do was to get close.
I left medicine, knowing that I wanted to be instrumental in helping people but I didn't know how that would look. I found myself unemployed and unemployable with a degree that couldn't land me a corporate full time job. This is when I started my first business, Mind Connection. I then fell into recruitment some years later. In recruitment, I was able to use all of the skills I'd learnt from my medical background and running my first business. I utilised my bedside manner and patient care in an industry that really lacked care from a candidate perspective.
I brought my entrepreneurial skills and reliance from starting my first business to make the cold calls needed to grow a business. That's how I found success in recruitment and if it wasn't for the journey, I wouldn't be where I am today. It was the challenges I faced in early part of life that taught me the skills to be a good recruiter. I've been in recruitment now for 11 years.
SW: The Reo Group's vision is 'Elevating Human Potential'. What does that mean to you?
SPC: When the collective human race elevates, the world will elevate. Even if that's one person at a time, our purpose is to elevate human potential. For every single person we meet at Reo, our vision is to have a moment with them where that moment elevates them to be a better version of themselves. We believe when this happens we can make a huge contribution in the world.
SW: How does your company live your vision and values every day?
SPC: 'Elevating Human Potential' is really at the core of our organisation. It's how we interact daily with our team as well as our candidates and clients. Our operating model and recruitment methodology is based on 'Elevating Human Potential'. We've built our business around our vision so for every decision we make and for every action we take operationally, we place this mantra at the core.
At Reo, we have three signature behaviours. Our signature behaviours help us live out our vision. It's a focus for us daily and we measure it so we can ensure that we're engaging with living out our vision. The moment you stop talking about it and the moment you stop having your vision at the centre of decisions, then your vision falls away.
SW: What makes Reo Group different? How have you leveraged those qualities to grow your agency?
SPC: When we started Reo, we had very little authority in the market. I only had 2 years experience in recruitment at the time, and no one wanted to join a startup business with an unseasoned entrepreneurial recruiter. So we had to grow the business with recruiters from within. We started bringing in finance professionals to be recruiters. That was very successful for us because a lot of our customers that were finance executives found it very easy to engage with our recruiters. The quality of service and conversations that they were having was a lot broader than filling a seat. They were very strategic conversations around capabilities and behaviours, and how that would turn into results. That's been the magic that's helped us grow.
Now that we've got a good base of recruiters, we can now welcome recruitment professionals into Reo who see us as a point of difference and a business of influence. We've also got a training methodology and training plan to help somebody with very little experience in business be a successful recruitment individual.
SW: What sets apart a candidate's experience with your agency from another?
SPC: We work with candidates to discover their best personal brand. What we know is when you have clarity on who you are and your purpose in life, then you tend to have a lot of clarity when you communicate in an interview. When this is clear, a candidate tends to enter conversations with a strong sense of 'why' and they talk to their 'why', not the 'what' and 'how'. We teach candidates how to step out of their 'what' and 'how' to really talk to their purpose.
We also teach our candidates to answer competency behavioural-style questions in a structured methodology. We put a lot of work to help them practice so when it comes to game day they'll perform. One of our signature behaviors is that we nurture and respect one another. The word nurture is a very big word for us. It has a very caring nature to it, so we put a lot of energy into nurturing people. We know that when our candidates do better, we do better.
SW: What are some of the industry challenges you've faced or continue to face, and how do you and your team deal with such challenges?
SPC: I think the biggest challenge for us is developing recruiters. What I've noticed in the market is that unless you're 'buying' a recruiter or an individual with a large database, it's difficult to grow your business without hiring juniors and developing them in your methodology and standards.
I've been in the business for 9 years and I'm still learning what the right fit is and what the right type of person is for Reo. The other piece is continual engagement. How do you create a high-performing environment where all types of people can flourish? Not necessarily everyone is going to be competitive. Not everyone is going to want to be a hunter. It's important to have an environment where all types of characters thrive.
SW: Expectations are high in recruitment. How do you balance client and candidate needs, and employee wellbeing?
SPC: Recruitment requires us to be on before and after work hours. That's unfortunately the nature of what we do. We do see a lot of discretionary effort in our business and environment. We have put in place complete work flexibility for our staff so they can plug in and out of the office and work from home at any time they want with no restrictions. We're able to do that as we keep people accountable to their deliverables and client service. So it's not the amount of time we see them at the office, it's about the quality and standard of what they do.
The second thing we have is a 'Reo Day'. We give our staff two days back each quarter where they can recharge and re-energise. An additional eight days a year on top of their annual leave to rest and recover when they need it. We acknowledge that drain can happen in recruitment. We also put in place an Employee Assistance Program, which is an online psychology chat service where you can call at any time if you're having some difficulty, be it at work or personally. We want our recruiters to bring their best selves to work everyday, their whole being. By providing these benefits we hope to make an environment where they will perform at their best.
SW: If you could pinpoint two things that have most directly contributed to your company's growth, what would they be and why?
SPC: I think the first thing is clarity of vision and why we're doing what we're doing. Continual conversations around that and how our work practices flow into that. Clarity and documentation of work methodologies is also important. We've got a really clear work practice and how that creates our product. So anyone can plug into our business and our training allows people to work within the Reo framework, Reo standard, and Reo's way of doing business. That consistency of standards and delivery of product is what has produced loyal customers and candidates.
The second thing is the thirst from our people to always want to do better. We have a very positive relationship with failure. We use failures to inform us so when we have made a mistake or could have done something better, we'll use that to pivot so we can be a better organisation.
SW: What are some changes you'd like to see in the industry and how are you driving them?
SPC: The change I want to see is encapsulated by the word 'gratitude'. I think the industry as a whole can really elevate with a bit more gratitude. Gratitude toward the candidate and their clients, taking care of them. Also, companies should have more gratitude, be more grateful for their staff, and take care of them more. The last piece is really for recruiters to have more gratitude for the business they work for. It's interesting we have a little bit of a trap in recruitment where there's an incentive plan built on a 'me' mentality and often not a 'team' mentality. One of biggest challenges for recruitment leaders is 'how do I encourage gratitude with more people and have them embrace that team mentality?'.
SW: If your company could be remembered for one thing, what would that be? Why?
SPC: Elevating human potential. If we can make a difference in the lives of thousands of people by having a positive conversation that elevates them, then we've done a bloody good job in our market and leaving our mark in the world!
---
Looking to grow your business this year? Consider these 3 Tips to Grow Your Recruitment Agency in 2018.
Subscribe to the Recruitment Blog
Subscribe for trends, tips, and insights delivered straight to your inbox.