Highlights from Engage Sydney 2020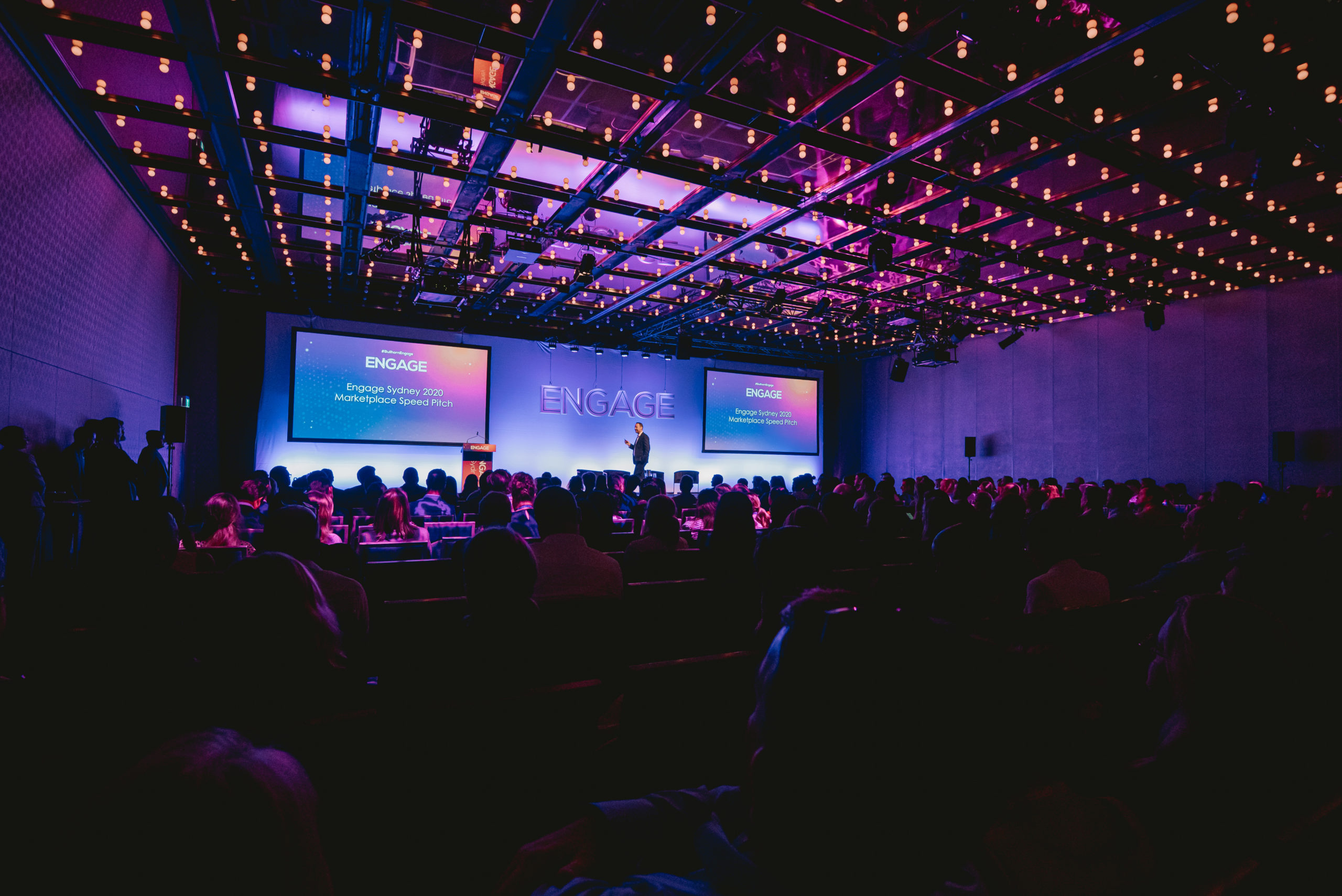 Engage Sydney 2020, saw over 400 recruitment professionals join us in the heart of Sydney to network, learn and discuss the power of people—how we connect people with opportunities and how we can all harness our strengths to build better organisations. Here's a few memorable moments from the day.
Power of People
The recruitment industry has the potential to transform lives everyday. As a recruiter your role is so much more than filling open jobs, rather it's about helping people build fulfilling lives and careers. Our focus at Engage Sydney 2020 was to carry this theme throughout the conference, to help your agency grow through a powerful combination of relationships and technology. Whether we spoke about maintaining company culture to make your teams thrive, or leveraging technology to keep your business one step ahead. All the sessions at Engage were focused on unlocking the full potential of the power of people.
Embrace Technology
Some of the major themes that underpinned all sessions at Engage Sydney 2020 were the importance that technology plays in our lives and our need to embrace innovation. This was brilliantly highlighted in our opening keynote address.
Jeff Neumann, VP Product Marketing, kicked off the opening keynote at Engage Sydney by taking a look back at the last 20 years in recruitment. Not too long ago, it was feared that the tools we have adopted today would bring about the end of recruitment. Job boards like SEEK or social platforms like LinkedIn were predicted to take over the role of a recruiter but we as humans can adapt to change. Ultimately these tools have become great complimentary tools to recruiters.
Jeff then contrasted what we have seen in the past with today's recruitment reality,
offering advice to his future self in 2030. We're embracing more technology than ever in our lives —Google assistant and Siri to just name a few, and this won't change. In fact, Jeff encouraged everyone to continue exploring new technologies to assist their teams. Compliance is more important than ever in today's recruitment landscape. Jeff stated, "working to stay within different regional regulations will ultimately benefit your recruiters". The importance of reskilling cannot be understated. To combat the skills shortage, "reskilling will become key to a recruiters core competencies in the next 20 years".
Stay tuned for a full recap of Jeff's keynote address and more highlights on technology from the concurrent sessions in the coming weeks!
All about Relationships
Technology was a key theme that underpinned all the sessions at Engage Sydney, we also demonstrated the importance of 'relationships' working alongside it. The event focused not only on the importance of building and maintaining relationships with clients and candidates but also developing those same relationships with your internal staff.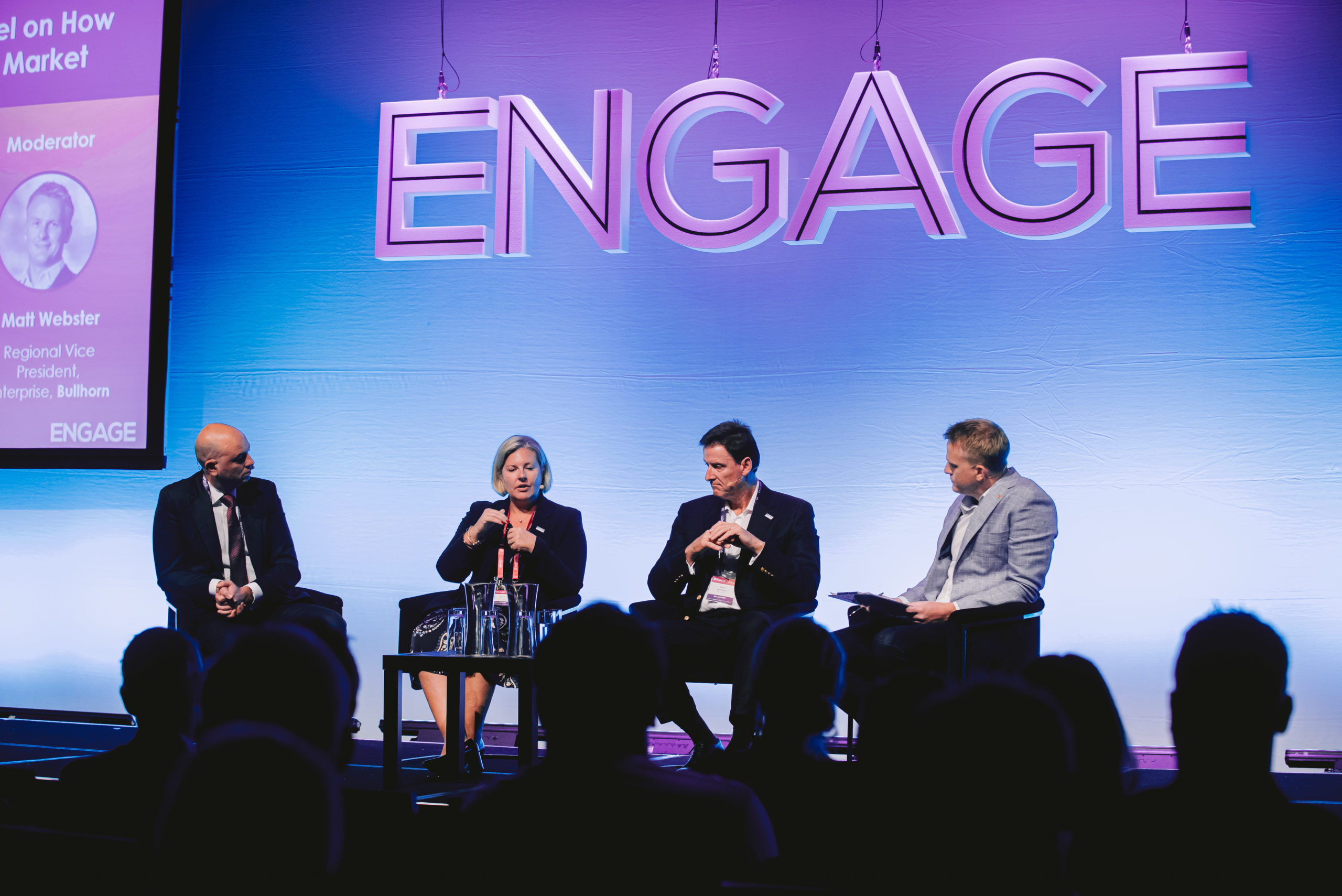 In the opening panel discussion, Look back to Look Forward – Expert Panel on How to Evolve Your Business, Kelly Quirk put it succinctly "it's a relationship economy" so we need to look at what technologies to implement to allow recruiters to have more time to build and maintain relationships with customers and candidates. Sean Withford from Eloquent focused on candidate experience in his session Scaling with Marketing – A Framework For Implementing A High Impact Marketing Strategy For Your Recruitment Agency saying "The role of recruitment isn't' finding the person it's knowing what that person is looking for", highlighting the importance of a good candidate experience and really understanding their needs. In one of the final concurrent sessions, Starting from the Top: Maintaining a Strong Company Culture our panel of seasoned recruitment leaders explored the importance of having a strong internal culture in their agencies. They explained how they were able to filter that down to consultants on a daily basis impacting their teams positively.
Throughout the day we witnessed recruiters networking and building relationships with peers, our marketplace partners and the local team to build a true recruitment community. We hope these relationships continue to build beyond Engage Sydney 2020 as that's what it's all about.
---
Stay tuned for more Engage Sydney highlights and recaps coming soon! Subscribe to our blog now.

Subscribe to the Recruitment Blog
Subscribe for trends, tips, and insights delivered straight to your inbox.