How Technology is Driving Process Improvements at Prestige Staffing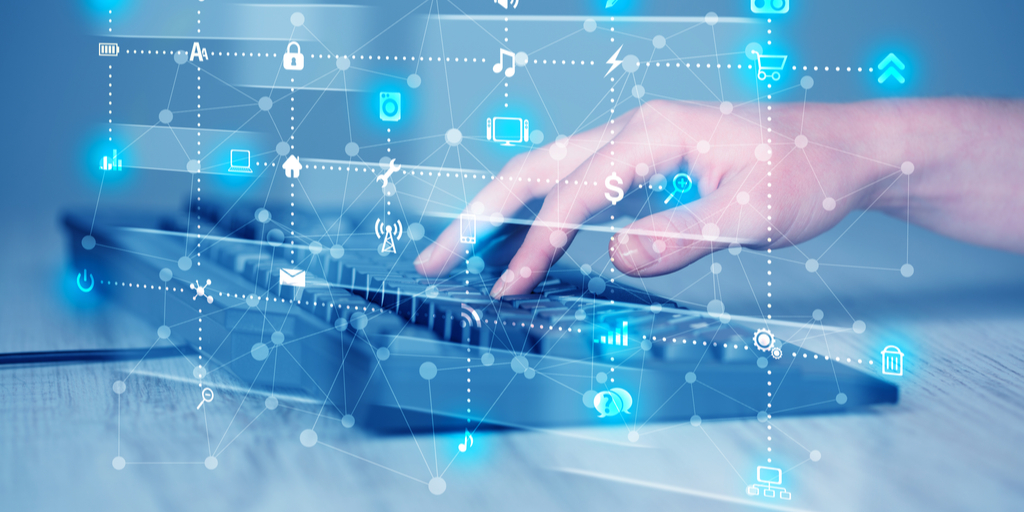 We're thrilled to bring you the latest installment of the Recruitment Speaks Out series in which top Australian recruitment leaders share unique stories on their agency's origins and what drives their business growth.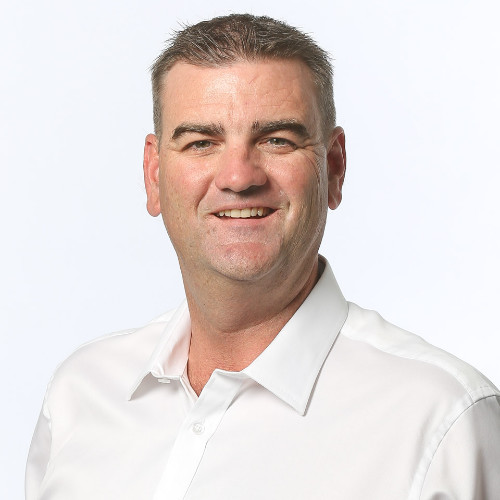 Prestige Staffing, located in Mildura, in northwest Victoria has a long history of providing professional recruiting services to businesses of any size. This has been driven further by Grant Beggs, Managing Director at Prestige Staffing since he joined the business. He thrives on driving the business forward through constant technological and process improvements. I recently spoke with Grant on just how he keeps updated on the latest recruitment and technology trends and the benefits that give him and the business.
Sally Wong [SW]: Tell me a little about the history of Prestige Staffing?
Grant Beggs [GB]: Prestige Staffing was founded approximately 20 years ago, to service the local needs of businesses including local and state government in the town and in the local region. A lovely lady set it up and that family ran it for 20 years, she had it for 10 years with her son then taking over. In late 2016, I acquired the business and now trying to take it upwards and onwards.
SW: What are the main initiatives you've implemented since you acquired the company?
GB: From a process improvement point of view, I've bought the technology up to current day standards and if not also pushed it to the future.
With my experience working in Melbourne, Adelaide, Sydney and now Mildura I have a gained a good understanding of what businesses need. I've developed my consultants to understand the cultural aspect of businesses. Not having the larger candidate pools of Sydney and Melbourne we need to make sure the candidates are genuinely good fits for our clients. We want to have greater understanding and be at the heart of the process to be a true partner of our clients. We're also getting involved in the local charities and community. It's great to be in a position to help the local charities and communities and being a pillar in the community.
SW: How do you ensure your recruiters will be a good fit for your agency? What are the values that stand out to you in your employees?
GB: Since I took over 2 years ago, I've built up a strong team of dedicated and compassionate consultants that really have an understanding of our clients and the needs of their business. One of the key strengths I find in our people is their ability to understand our clients. What their internal culture and structures are, the unwritten things so we can find candidates that have the skills but also importantly, also fit into the culture. I look for recruiters that have an absolute passion for business success and the key phrase I like to use is 'why we're here, is to find great people so great companies can succeed'.
SW: Being in Mildura, you're located outside the main business hubs, is it challenging to find quality candidates? How do your recruiters build up networks?
GB: To find quality candidates for your mid to low level roles, it's up to us using our systems but more so our networks to find those quality candidates available. For the higher level roles, particularly in skilled areas, it's a real challenge in all regional areas. When someone leaves school in this region they typically want to go to Adelaide or Melbourne to study at university. To get them back home after they've seen the big smoke is a fair challenge. On the flip side, if someone develops well within a business here, they may try to take the next step and go to a bigger region or a capital city. So it's a real challenge trying to find those people. Our team is getting more experienced at sourcing skilled ex-locals that have moved away, that are coming back but also trying to find the tree-changes or river-changes that want to move from the big city to a beautiful spot like Mildura.
We as a business build networks by having really strong community involvement. For us it's about being a key part of the community rather than just sitting in the office all the time and posting jobs on websites. We have significant sponsorship of many local charities and community groups and many of our staff are actively involved within various community groups and charities. Being involved in different community organisations helps us to bolster our network of local business and candidates. In our region, we don't have to do a lot of marketing to teach people what we're about because of our involvement across the community.
We're trying to develop a strong social brand presence, both as a business and as individuals. We're getting a lot of referrals that way, people have seen us through our social channels and they know that we're the people to go to.
SW: Recruitment technology is continuously changing and improving at a rapid pace. What do you do to keep up and ensure your agency stays ahead?
GB: The internal technology process was antiquated when I took on Prestige Staffing. So initially I needed to do a significant amount of research to bring the technology to today's standards to make sure we run efficiently with a streamlined process. I'm always about improvements, to be at the cutting edge of technology to be at the best of everything and lead the way. I want to be at the edge of recruitment processes which really is being driven by technology.
Our process improvements internally ensure our clients and candidates get an improved experience. A lot of the technology we've put in has made it easier, particular for clients but also for candidates to engage with us. Be it simply being able to put timesheets online now to having client and candidate portals on the website so they can manage their applications and profile themselves.
I try to keep up to date with technological improvements through continual research. Researching the web, finding good case studies and examples of new products is key. The social channels are always good, Linkedin and Twitter particularly and to an extent Facebook. It's good to see what suppliers are offering or what other like businesses are doing and how I can replicate or improve on what they're doing. Once I find the solution is continually running demos with potential vendors to see if it's a solution that will fit within our business and provide real outcomes for clients and candidates.
Conferences are great, be it the RCSA, NPA or ATC conferences locally. Recently, I went across to Bullhorn Engage in Boston, which is a Bullhorn conference but also had all their marketplace partners there. It was a really good industry type conference to see what the industry is doing and where it's heading so I can be at the forefront of where the technology is at.
SW: What are some of the main benefits you see in joining industry associations and attending industry-specific events?
GB: The key parts is being a member of the association first then attending their conferences and other events. I've been a member of RCSA for some time and have recently joined NPA, APSCo and gone to an ATC conference. The key thing I'm trying to do is keep up with the latest recruitment technology, legislation and trends to see where I can potentially make process improvements.
The key part of attending conferences I've benefited from is the networking, it allows me to benchmark with either similar agencies or even the bigger ones. I've come from working at big corporations and to come back to a small town and small business, it's great to be able to learn from other people and their service offerings that may go beyond what we currently offer.
Sometimes the speakers are a bit left field at conferences but that's great because you get a left field view of the world that presents new ideas. One of the best ones I've ever seen was at Bullhorn Engage, Captain 'Sully' Sullenberger, he has nothing to do with our industry but his speech really lead back to staff and recruitment and safety and management with some life lessons in there as well. Just getting a different view on the world takes you out of your own little bubble to think about things on a bigger picture. I could make a full-time life of just going to events like that!
SW: What changes do you want to see in the industry, how are you driving this?
GB: The largest competitor in this region is in-house recruitment but certainly from a lot of discussions with candidates, it's candidate engagement and candidate care. So many candidates get disappointed, they put all the effort going through the process of applying for jobs only to get a lack of feedback and engagement. Both pre-engagement through the recruitment process then post-engagement if they're successful, there's just a lack of engagement from people within our industry and it seems to be across the board locally in the regions I work in and in the capital cities.
As an industry, I think that's the biggest thing we need to do, in terms of process improvement. I'm spending a significant amount of time, effort and resources on ensuring we've got a great candidate care program. I want to create mini-channels for candidates to engage with us, be it standard phone/email or chats. We've recently implemented a new auto-marketing tool to get feedback loops going between our recruiters and candidates. We want our candidates to feel absolutely cared for and engaged with through the whole recruitment process.
Technology is going to help us better engage with candidates and clients too. I think AI is a great opportunity for our industry, I'm pretty excited to see what comes out of that. With technological advancements the way they are, there will be things that get developed that we don't know we actually need until it's released.
---
Want to read more from our Recruitment Speaks Out Series? Check out, What Fluid Recruitment has Learnt Recruiting in Regional New Zealand
Subscribe to the Recruitment Blog
Subscribe for trends, tips, and insights delivered straight to your inbox.