Is Your Recruitment Agency Paying Enough Attention to Automation?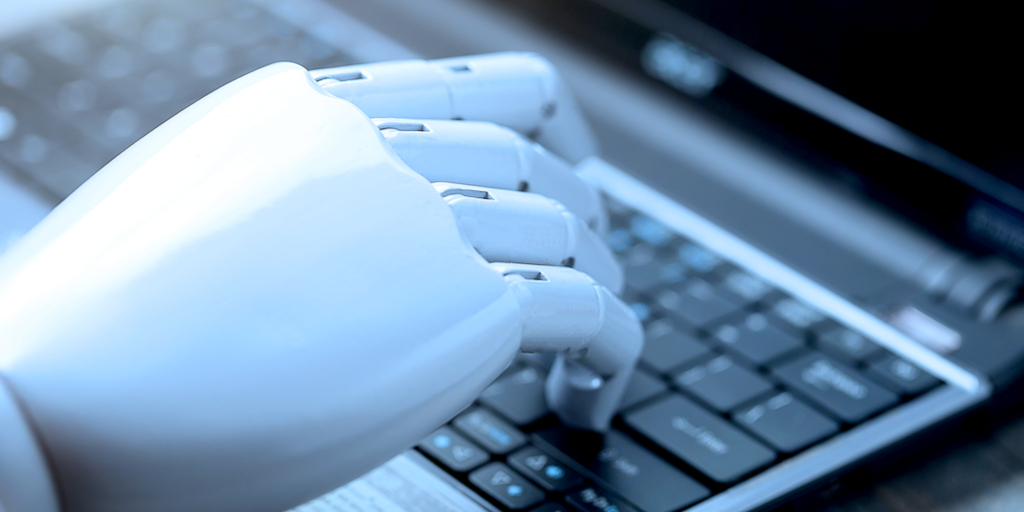 Recruitment is simultaneously data-intense and people-focused, but sometimes the administrative time needed to address the facts and figures can eat into the resources you need to deliver an outstanding, personalised candidate experience. In our digital age, agencies are increasingly aware of automation and its potential to free up hours of time spent on routine tasks so recruiters can spend more time delivering value-add services.
Automation can be used throughout the entire hiring process—from filtering and pre-screening right through to onboarding and nurturing placed candidates. But many recruiters aren't yet making the most of the opportunities that this modern technology affords. According to the 2018 Australian Recruitment Trends Report, 47 percent of recruiters say finding ways to leverage automation is a top challenge for their agency. But only 17 percent rate it as one of the top three priorities for their business to address over the next year.
Where can you employ automation so you don't miss out on its benefits?
Nurturing candidates
Creating relationships with candidates is essential if you're going to position yourself as their recruiter of choice. In fact, in our gig economy, where many candidates are repeatedly looking for their next opportunity, it makes business sense to prioritise nurturing your existing talent pools.
Regular contact with candidates, including passive ones, is the linchpin of an effective talent strategy, but many recruiters aren't taking advantage of ways to automate and simplify the process. Modern applicant tracking systems (ATS) can automate elements of the nurturing process, such as scheduling emails to identified candidates over a period of time.
Sourcing candidates
According to the same report, 40 percent of recruiters don't automate prospecting despite it being a labor intensive process. You can use automation to clear up graveyard entries in your contacts book so your talent pool is up to date.
Chatbots can be utilised as a way to reach out to previous candidates on your database, update personal details as required, and keep tabs on whether they're open to a job move. The technology exists for a chatbot to feed all of the information gleaned directly into your ATS.
And automated sourcing means that finding candidates who fit the requirements of your role can be done in minutes by cross-referencing their credentials against the job spec. It can even search your existing database to pull out previous applicants who now fit the requirements of a current position.
Improving the pre-interview process
The screening and shortlisting process is a time-consuming one, but automation can create invaluable shortcuts. According to the same report, 35 percent of recruiters don't automate the screening process, which means there's plenty of room for increased adoption and utilisation.
Automation can be used to detect information missing from application forms and send requests to candidates asking them to supply the details, as well as contacting referees as part of your background checking procedure and determining a candidate's availability for interview via automated communications.
Medical provider BUPA uses automation to personalise its candidate experience: as applicants enter the interview funnel, the company sends them a video or personalised message which provides more information about the role and the company culture.
Onboarding candidates
Once candidates are hired, you can use automation to help make the onboarding process seamless and efficient. For example, technology can electronically populate the key documents your contractors need, such as contracts and timesheets, and track the progress of paperwork so you don't have to spend time chasing forms. And you can automatically send check-in messages to candidates to ask how they're settling in.
With such clear benefits, why aren't more recruiters making the most of automation technology? According to the same report, 53 percent of recruiters fear that it could lead to job losses. Fear of the unknown is common, but it's important to note that no technology will ever replace the human touch needed to be successful in recruitment.
At the recent HR Innovation & Tech Fest in Sydney, Amazon's global talent acquisition leader Amy Cropper spoke about how the candidate experience must remain the central focus while implementing any new technology or recruitment process because, however helpful the changes might be to recruiters, they won't achieve the desired result if they're not candidate-centric.
No successful recruiter should be ignoring the powerful automation tools that are at their disposal to help them recruit with greater speed, agility, efficiency. Automation technology can help reduce the time recruiters spend on recurring tasks that don't require high-touch human involvement and instead spend more of their time on things that really drive value for their agencies, such as building relationships with candidates and clients. To stay competitive and ensure you can deliver the best service to your candidates and clients, it's important to invest in modern technology and ensure you aren't behind the times.
---
For more tips on how to use technology to benefit your recruitment agency, check out this infographic on How to Boost Recruiter Productivity with Technology.
Subscribe to the Recruitment Blog
Subscribe for trends, tips, and insights delivered straight to your inbox.