The Future of Automation Begins with Digitisation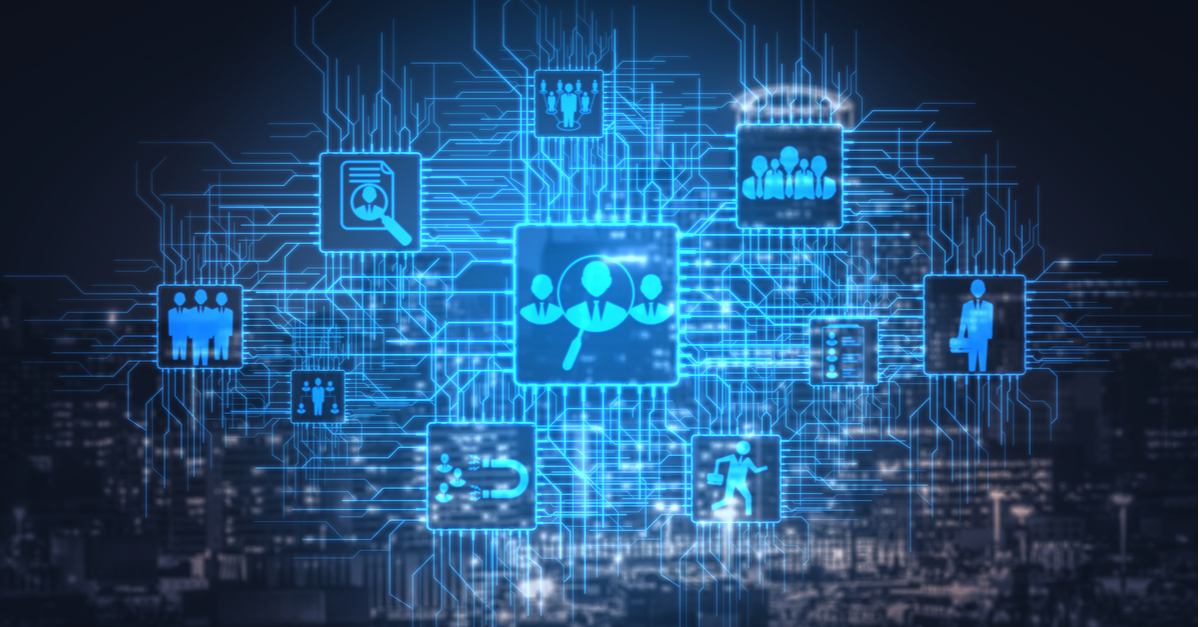 In the recent first installment of Bullhorn's mini virtual event series 'Changing Recruitment Landscape – The Future of Automation', we were joined by special guest panelists from different recruitment agencies around Australia. The online panel moderated by Aaron McIntosh, Solution Consulting Leader and General Manager at Bullhorn featured Kelly Van Nelson, Managing Director at Adecco Australia, Grant Beggs, Managing Director at Prestige Staffing and, Tyson McNeilly, Director and Co-Founder at Fuse Recruitment.
Together they discussed how their agencies have navigated the COVID-19 pandemic by utilising technology to allow their teams to work remotely, whilst having the client and candidate experience front of mind. Major themes explored during the session included how digitisation allowed their businesses to operate more efficiently during isolation, what they have learnt and adapted throughout this period and what they feel the new normal for businesses will look like moving forward.
Digitisation
A common sentiment among the three panelists was that the pandemic put the focus on their digital technologies and it was the first major consideration when looking at how to implement remote working arrangements for their teams. These businesses already had well established tech stacks, allowing them to start remote working almost instantly. The main challenge was how to scale these technologies to allow their teams to work mostly efficiently whilst being remote. Grant Beggs noted, "Our tech stack was so robust when we went home, it was like business as usual. We didn't need to implement anything new". For Tyson McNeilly and his team at Fuse Recruitment, the situation allowed them to "amplify their existing tech stack" to introduce process improvements.
It was important for the leaders to have the digital tools in place so their teams could continue their work with the least amount of disruption. Kelly noted Adecco's first tactical move was to scale their existing technologies to a point where their consultants could do every task they needed from home. "We found enormous benefits from using our technology stack in a way that we had never done before".
The use of communication platforms like Microsoft Teams and Zoom has seen a dramatic increase since March among internal teams. Using Teams allowed Fuse Recruitment to "shine a light on where we could potentially utilise it for improvement, particularly engagement with our consultants", said Tyson. Team's use has been adopted by the consultants working across their four offices in Sydney, Melbourne, Brisbane and Adelaide to the point where they can "get better outcomes and improve efficiencies".
Learnings and Adaptations
The panel agreed recruitment agencies should regularly explore new technologies to stay updated on what's on offer in the market. That way they can quickly identify what is suitable for their business when specific needs arise. "Embracing technology, trying new products while also trying to find ways to better use existing products, we have to do it", Kelly highlighted. "The technology is here to stay so we need to work with our teams to not be fearful of [the change]". She continued, "recruiters need to look ahead and not be fearful of change even though their role might continue to evolve". Tyson said, "putting in the time and effort as an owner into understanding technology in the market will pay-off at some point."
Working remotely has allowed many teams to work more efficiently with less distractions. "When working from home it focuses you on what needs to be done", Grant explained. There is less 'busy' work that doesn't add real value and more focus on meaningful tasks. Tyson said this period, "just highlights the ability for people to work from home and in some cases actually work from home more efficiently and effectively." "We realised we can operate super efficiently if not more so without the human interaction", said Kelly. However she pointed out whilst we can be more productive without human interaction we don't necessarily want it to be this way long-term, it will be a fine balancing act.
Moving Forward
There's been a lot of talk about the 'new normal' as restrictions are eased. Businesses are beginning the transition out of isolation and slowly returning to the office environment. So we asked the panel, 'what does the new normal look like?'
Grant acknowledged we still have a long way to go before truly settling into a new normal. "The new normal is evolving and will continue to for the next 6-12 months", he said. As more businesses look to transition back into the office, Kelly stated it will be about striking balance. We need "the right blend of interaction in the office, interaction with clients and candidates and the use of technology to do the mundane tasks, faster and smarter", Kelly explained. By doing this, it allows consultants more flexibility and time to concentrate on higher value tasks. Tyson highlighted this period has removed 'the clock of distraction' for his team allowing them to reflect and "look back at what is it that we do, how we can add value [for clients and candidates] and focus on making sure we're always improving that". "That for us is the new normal", he noted.
Internally there will have to be a renewed focus on work, health and safety measures. "Every company has a legal, moral and business obligation to employees in providing a safe place to work", said Kelly. Training and development measures for recruiters will have to evolve in the new normal. Traditionally, new recruiters learn best by 'shadowing' their colleagues in calls, client meetings or interviews. However with social distancing guidelines and more flexibility in the workplace recruitment agencies may need to look at new ways to conduct these activities.
Going forward recruiters will need a wider range of skills too. There will be a "greater need for recruiters to have better empathy skills and work with people in challenging situations", said Kelly. They should be equipped to have sensitive conversations and the ability to support candidates.
It's been a challenging few months but by utilising digitalisation and their robust tech stacks the panelists have put their teams ahead of the curve. The future presents an opportunistic time as more industries start to bounce back from the effects of the pandemic, so is your recruitment agency ready to capitalise?
---

Subscribe to the Recruitment Blog
Subscribe for trends, tips, and insights delivered straight to your inbox.