The Top Mistakes Recruiters Make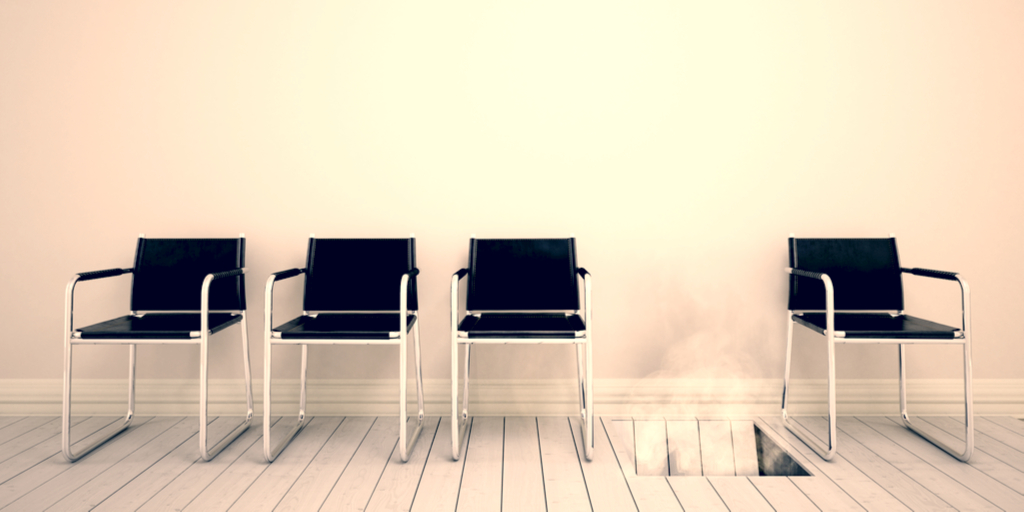 The Recruitment Consulting and Staffing Association (RCSA) Conference in Queensland back in September featured several thought-provoking presentations from a number of industry experts. One speaker in attendance was industry advisor Greg Savage, who gave a talk called Failing My Way to Success, outlining valuable lessons from a 'life-time of recruitment mistakes.' In case you missed it, here are the mistakes recruiters most often make.
Mismanaging Your Reputation
According to Savage, all recruiters will make mistakes – most of which will be quickly forgotten – and they certainly shouldn't be defined by them. However, some can damage your reputation. Think carefully about how you respond to, and learn from them. He noted that slip-ups are much more visible these days, particularly as the media amplifies them.
Savage said that his own biggest mistake involved lying to a candidate. He told them that a prospective employer hadn't been in touch about their decision on a role, rather than telling the applicant that they hadn't been successful. The job seeker then saw that the agency had re-advertised the job and told one of Savage's colleagues that he couldn't be trusted. Remember that your personal brand and reputation is your most valuable asset.
Forgetting That What Recruiters Do Adds Value
A common mistake among recruiters, Savage says, is to start to forget the worth of the service that they provide. He noted that as soon as firms start to lose sight of that in a industry, it can result in them cutting their fees and taking shortcuts, which he described as a "slippery slope to recruiting hell." He warned delegates that "if it is only a lower price that you've got to offer, then you have no future because there's always going to be someone who is going to charge a lower price."
Instead, compete on the value that you bring and not on the cost. It's also important to update their notion of what 'value' for a client actually is. He advised, "Make sure you work really hard at articulating what it is that you bring – or that your company brings – to the client that is of value." He reminded delegates that while recruitment was once a screening service, today it has evolved to a sourcing and process-management provision. Are your clients aware that they are receiving something which is truly worth the fee, at every step? And how are you communicating this?
Making Too Many Assumptions
Another mistake made by many recruiters, according to Savage, is to make assumptions rather than finding out solid facts. He gave the examples of agencies taking it for granted that a client is only working with them. He said that these are the very things that can often ruin a deal at the last minute. Instead, make sure you are thorough about checking details.
Pandering to the High-Performers
In his forty years of experience, Savage said he frequently found that high performers were often individuals who didn't stick to company rules and who got away with a lot more than their peers. During his talk, he emphasised the need for business owners to not be afraid of tackling bad behaviour and avoid treating big-billers with a softly-softly approach. "Fees never outweigh ethos," he urged, adding that problems will probably occur if agencies forget this.
Falling For the Common Hiring Pitfalls
Savage said that the most important lesson he learned as a manager was to appoint team members that help "raise the average – by that, I mean will our company get a little bit better if I hire this person?". He also cautioned against choosing an individual if there is any doubt about their fit, warning: "every time I hired someone when I had a negative feeling, it wasn't the right choice."
Perhaps surprisingly, Savage also told the audience that in his entire career, he's only been asked to provide references for a recruiter on three occasions. He said, "I see hires being made and think this will only last a week – if only they'd asked me." Consequently, he urges agency owners to demonstrate due diligence: do thorough checks in order to avoid employing the wrong person.
And, rather than trying to bring in a so-called 'superstar recruiter' at the highest price that's affordable, Savage argued that managers would be better to focus on "attitude, perseverance and resilience" because "most recruiters under-estimate how hard it's going to be to bring those fees across."
Using Multi-Listed Job Orders
Savage has strong views on multi-listed contingent recruitment: in fact, he told the assembled delegates that it was a "mug's game" where "everybody loses." He recounted that, as an employer, his firm banned all of its recruiters from taking any job unless it was on an exclusive basis. Although unpopular, he says the decision meant that while the number of jobs dropped, "the number of placements we made went up because people were working on far fewer jobs and filling a higher percentage of those." His advice, then, is not to make the mistake of investing too much – if any – time and energy on these orders and concentrate on exclusive ones instead.
---
For helpful tips on candidate sourcing, check out Sourcing for the Shortage: The Ultimate Guide to Candidate Sourcing

Subscribe to the Recruitment Blog
Subscribe for trends, tips, and insights delivered straight to your inbox.