Tips to Find and Place Candidates in Finance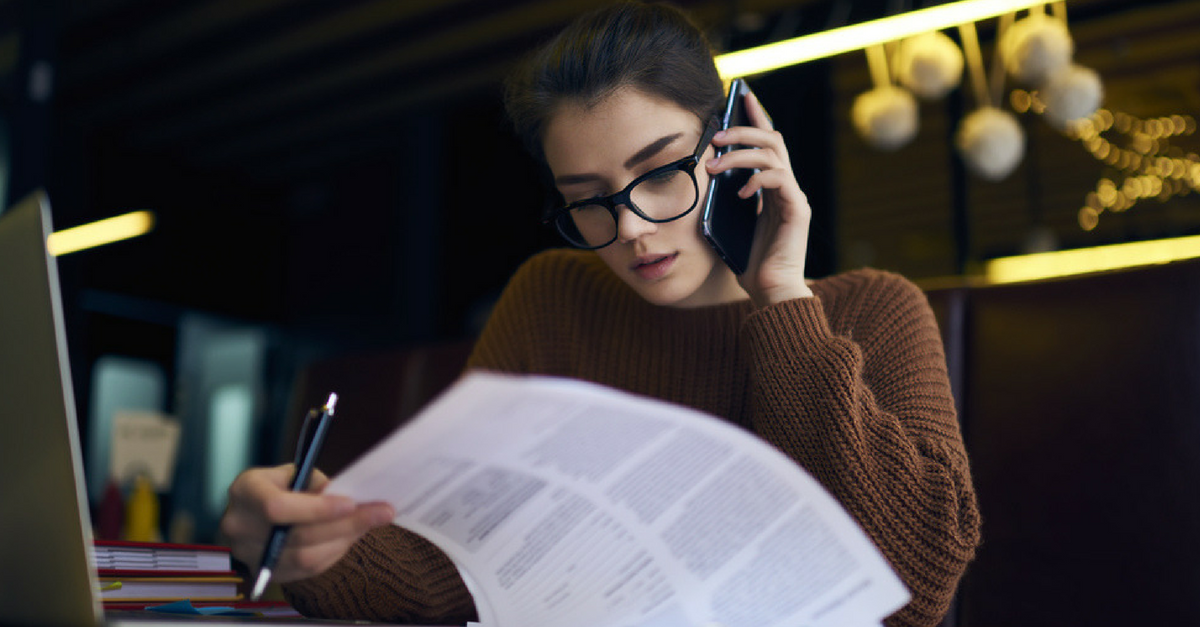 Sourcing during a skills shortage may feel like an impossible task, but with the right approach, you can improve your sourcing results for even the toughest roles. In this new weekly blog series, you'll find relevant stats and tips for industries where talent is often high in demand but short on supply, like manufacturing, tech, and business services. This week, we cover strategies, stats, and tips for Finance roles. Want tips for other industries? Read the entries on Healthcare, Business, Tech, and Skilled Trades.
Recruiting in Accounting/Finance/Insurance at a Glance
If it feels like every good candidate in accounting/finance/insurance has been discovered by the time you find them, it might not be in your head—the industry is tied first for the most serviced industry by recruitment agencies—along with technology— finance and accounting roles are the most placed, as well.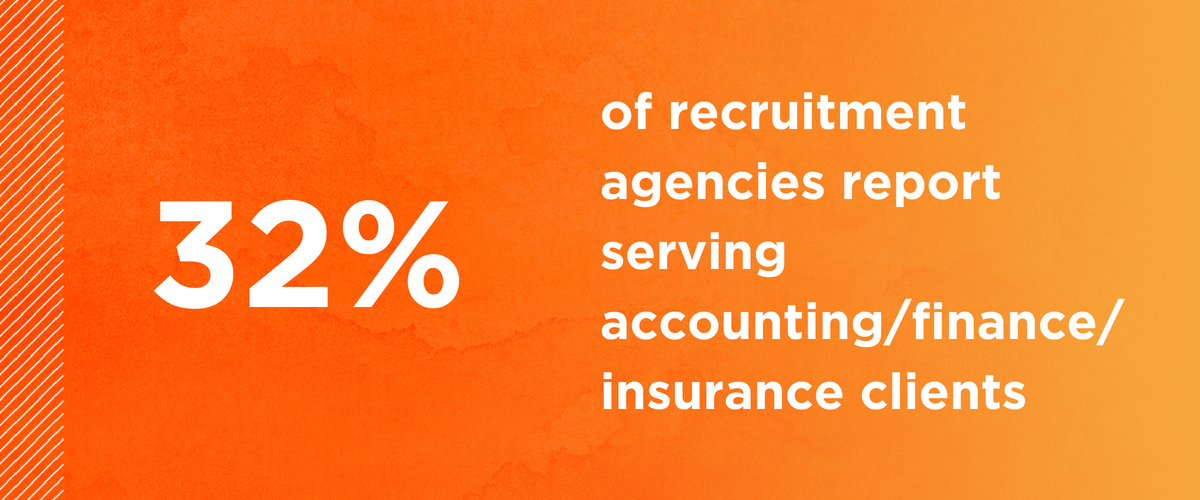 This competition may explain why recriutment professionals who service the finance industry are so likely to name the skills shortage as a top challenge. Sixty-five percent of recruitment professionals who service this industry said the talent shortage was their top challenge—only industrial/manufacturing recruitment agencies were more likely to do so. Are you feeling the squeeze? Here are some tips to help you find and place qualified candidates in the finance sector.

Solve Scarcity with Compensation—Expert Tip from CareerBuilder
The easiest way to help solve talent scarcity is to increase compensation. We have found that job postings with higher salaries attract more and better candidates. For a given job title, a 10 percent higher salary attracts 7 percent more candidates
Go Beyond the Surface
Accounting/finance/insurance is the is tied first most served industry after technology—which means most roles will have a lot of competition. Consider starting on page 30 of your next LinkedIn candidate search. The people on the first three pages will be constantly inundated with recruiting emails. You'll still find candidates that meet your search requirements—they simply may not have all the keywords you're searching for listed in their profile.
Don't forget about references when sourcing candidates!—Expert Tip from SkillSurvey
Great people know other high-performing people! References are your already vetted candidates' managers and peers: otherwise, they wouldn't be listed. Plus, they're likely to be in the same industry or your desired job role – a bonus for those hard-to-fill positions.
---
Want more sourcing tips? Read Straight to The Source: Why Candidate Sourcing Matters and Tips For Success for interesting findings on the candidate acquisition landscape and sourcing tips that work.
Subscribe to the Recruitment Blog
Subscribe for trends, tips, and insights delivered straight to your inbox.