5 Workspaces Job Seekers Drool Over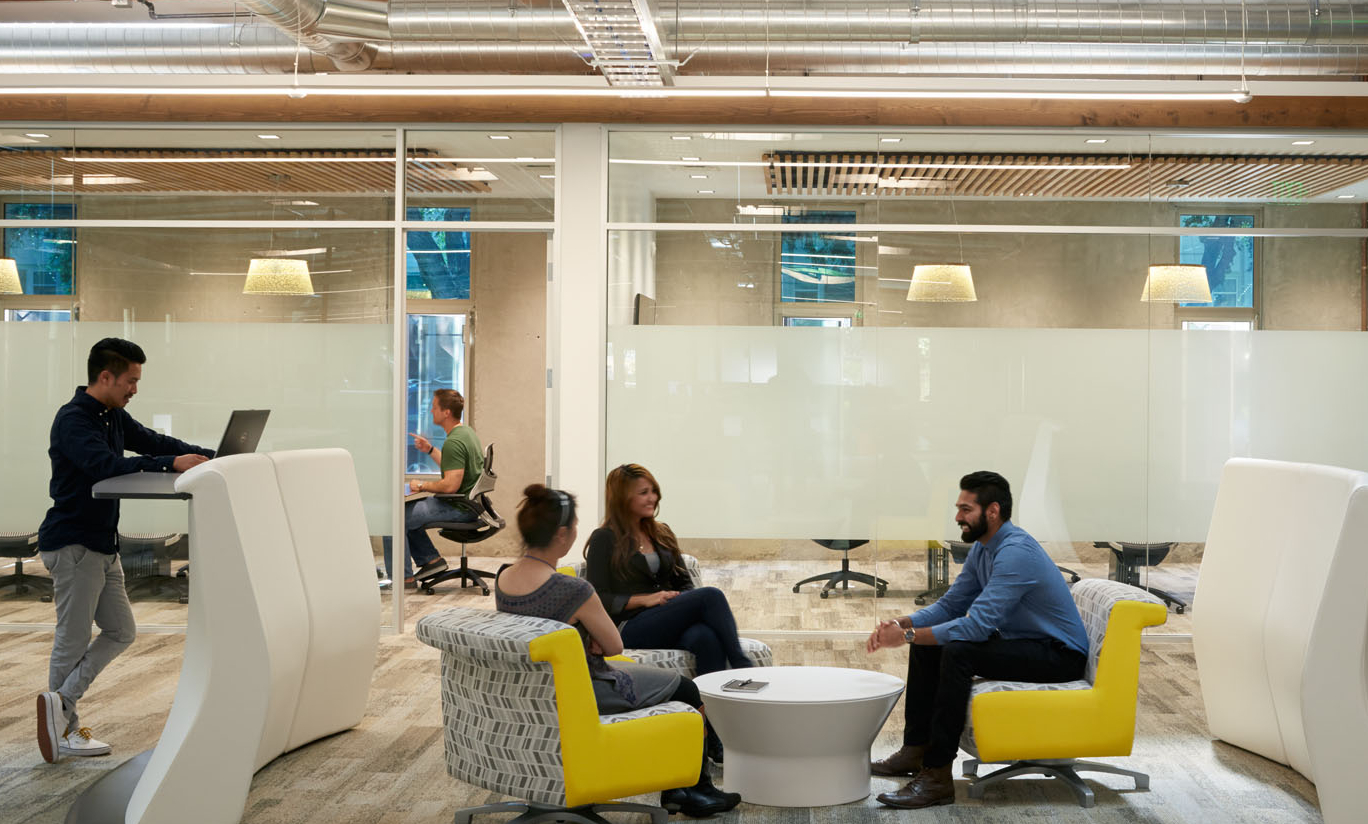 At a time when avoiding employee churn and boosting workplace happiness are high priorities for many companies, it can help to turn our attention to the organisations that are truly standing out in this area.
Drawing on results from workplace-ranking authorities such as Glassdoor and Fortune 100's Great Place to Work, we've compiled our very own list of the world's top five workplaces – providing you with some valuable insights into how to create an outstanding company culture your employees will love.
Check out our list of workplace wonders!

1. Airbnb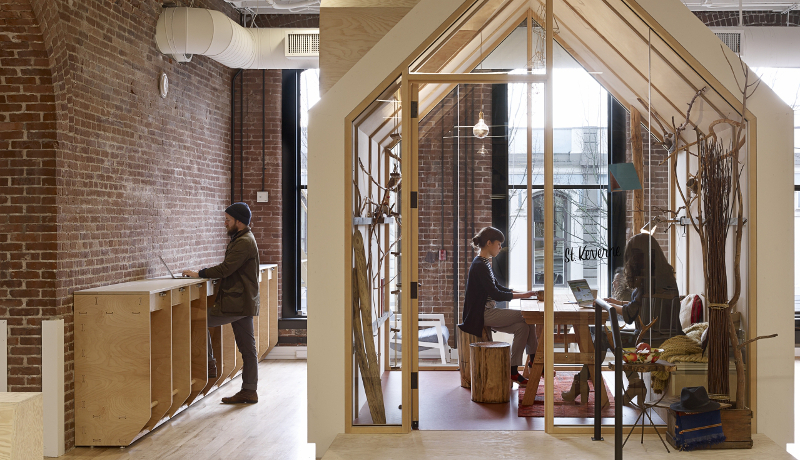 Online travel sensation Airbnb have rapidly made their mark on the world of short-term accommodation, with their innovative approach to booking a place to stay. Yet it appears this relatively new company is also making a seriously positive impression on its employees.
In its first appearance on Glassdoor's renowned 'Best Places to Work' 2016 (a list based solely on employee reviews), newcomer Airbnb knocked Google off the top spot to claim first place. So what is it that makes Airbnb such an attractive place to work? Here's how one San Francisco-based employee sung the company's praises:
"Amazing people, vibrant workplace, and an unbeatable culture that is real and not just something posted on a wall/website. I literally could not ask for a better work experience. Also, pay, insurance, perks, food, parties, and growth opportunities are top notch,"

2. Google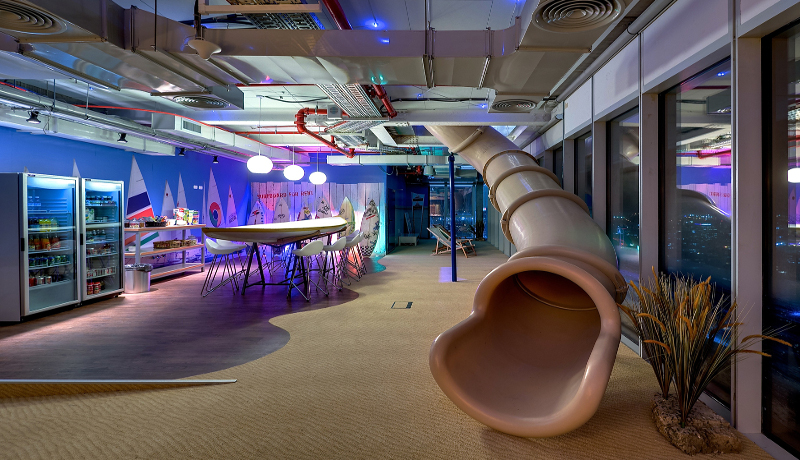 While it may have missed out on its previous top honours in Glassdoor's roundup, Google still reigned supreme in the Fortune 100 Best Companies to Work For 2016. Now in its tenth year of inclusion, this is the seventh time Google has secured the top spot of this respected list.
And it's not hard to see why. With a jaw-dropping list of workplace perks – including free personal fitness classes, three organic meals per day, haircuts, on-site oil changes, bike repairs, nap pods, and virtual doctor visits – Google makes sure its employees have plenty of reasons to smile! One such 'Googler' explained:
"The company culture truly makes workers feel they're valued and respected as a human being, not as a cog in a machine. The perks are phenomenal."

3. SAS Institute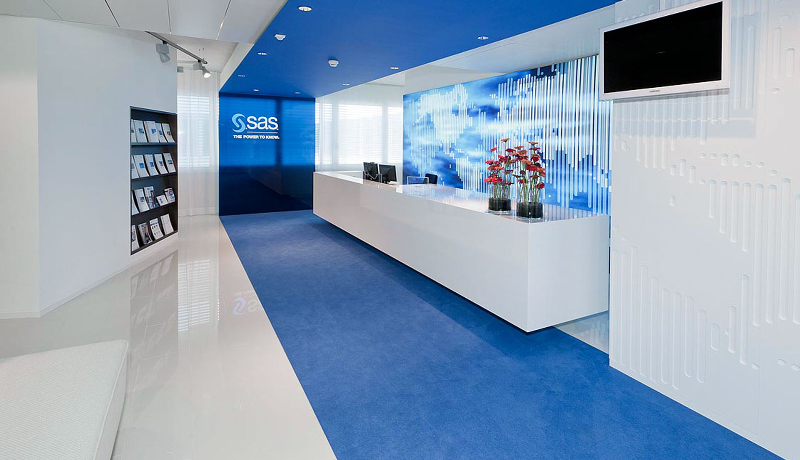 A 'best workplace' regular on the likes of Glassdoor and Fortune 100, business analytics software and services company, SAS Institute, have taken great care to ensure their employees are well looked after. And it seems to have paid off, with a reported company turnover rate of just 3%, well below the 15% industry average.
SAS 'attractions' include an on-campus health care centre providing free health and wellness programs to employees and their families, an indoor pool, yoga classes, and programs ranging from parenting to stress management at the on-site Work-Life Centre.
As CEO and Founder Jim Goodnight explains, "The SAS philosophy has been focused on people and well-being since day one. We take great pride in caring for every aspect of the employee experience".

4. Marriott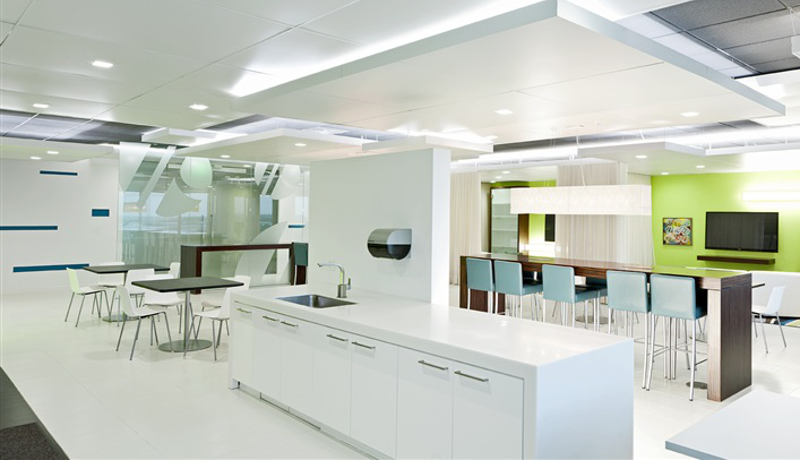 Marriott CEO, Arne Sorenson, turned conventional business wisdom on its head with his candid suggestion that "the customer does not come first". At Marriot, he explained, "while we value our customer just as much as any business, our employees come first".
Putting this concept into practice has seen the hotel chain introduce a number of global initiatives, including the popular "Share Your Space" campaign, which encouraged employees to submit photos of their work environments. With eight workplace upgrades on offer for randomly-selected Marriott locations, the initiative drew over 17,000 submissions from engaged employees.
Marriott's ethos of treating its employees well in order to encourage reciprocal behaviour towards their customers certainly seems to be achieving the desired result.


5. NetApp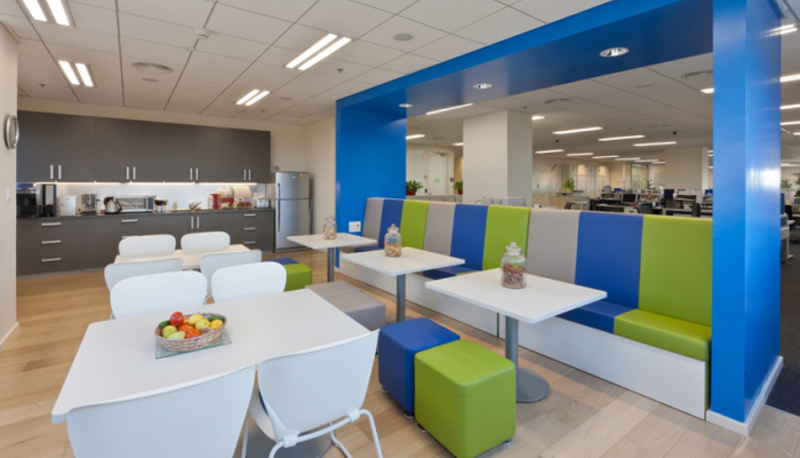 Data storage specialists NetApp have successfully created a workplace culture that is welcoming and inclusive, with one employee pointing out that:
"People go out of their way to make sure you are successful and have whatever it is you need. You never feel like asking for help is ever an inconvenience."
Part of fostering this environment includes a monthly event where new hires from around the world are brought to NetApp's headquarters for an orientation program known as TOAST (Training On All Special Things). As well as sessions on the company's vision, culture, values and goals, employees can have lunch with CEO Tom Georgens and other senior leaders.
While not every benefit outlined here will be achievable for your business, it's definitely worth drawing some inspiration from these leading companies to create your own version of a 'winning' workplace.
And if you need some extra workplace inspiration, check out Bullhorn's brand new Boston office, which is proving a big hit with our employees!
---
Want more great recruitment related content? Sign up to the Bullhorn Blog and stay up to date with recruitment technology news, insights and fun facts!
Subscribe to the Recruitment Blog
Subscribe for trends, tips, and insights delivered straight to your inbox.