How to Use Video Job Ads to Engage with Talent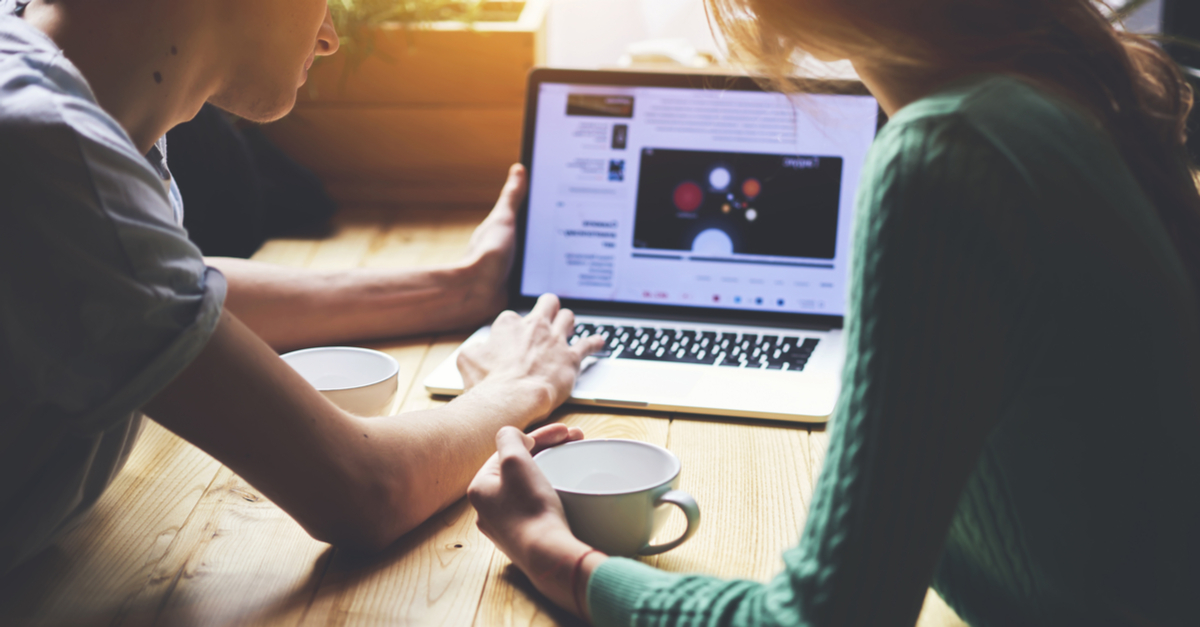 With the rise in video and mobile advertising and predictions that media consumption on mobile phones will continue to grow rapidly, it's no wonder that more agency owners are looking at how they can utilise this technology to engage with candidates. However, while a number are opting to make video job adverts, success is varied. In fact, according to Melbourne-based recruitment technology expert, Thomas Shaw, some recruiters achieve such low view rates they abandon the medium altogether. Shaw says, "Creating a video job ad has never been easier – however, getting potential jobseekers to actually watch the video is the challenge." So, once you've created video job adverts, how can you ensure that they get maximum exposure?
Push the video out far beyond the hosting site
Given the current appetite for video as a means of communication, if an advert in this format is unsuccessful, it's likely not being shared through the right channels. Once you've created your video ad, it's important to think strategically about how you'll push it out and widen its reach. Hosting the video on YouTube is a natural move, even though it's not a job search platform. Embedding it on your business' website is also an obvious step that tends to generate a few initial views. However, this can lead to stagnation.. Instead, ensure that the video is disseminated to potential jobseekers on their mobile devices through social channels rather than relying on them to seek out the advert for themselves. Make sure that the format of the video is optimised for all mobile devices – desktop, tablets and both IOS and Android smartphones – in order to maximise the number of candidates that are able to seamlessly view and engage with it.
Strategically target the right sharing platforms
According to Tamara Grigg of Melbourne-based VideoMyJob, both quality of content and really knowing the target audience will lead to the best results. She also says that success depends on the overall strategy. Do you, for example, survey candidates on the platforms that they use most frequently? And, understanding each channel and how to use it optimally is vital so, if your agency has a marketing team, working closely with it is important if the video ad is to get the exposure that it deserves. Grigg also says that she sees the best results with recruiters "who are using keywords [and] who are using ad tech to boost their ad", which, again, is something that you can work in partnership with your marketing team on. Lastly, it goes without saying, that your recruiters should also be sharing the videos on their social channels and actively encouraging engagement with questions and other interactions.
Think about wider candidate attraction strategies
The most effective use of videos will come from an understanding of how they will fit into your agency's wider talent attraction strategies. Will high-volume roles take priority when using the format, or will you concentrate on devoting the time to promoting executive level positions? Consider the plans you have for your agency, such as attending networking events in order to connect with potential job seekers: can you feature footage from these in the adverts? When you meet clients, do you discuss the role of video adverts with them and their vision of what would attract their ideal candidate?
Video job adverts can work really well and help agencies stand out from the crowd and source the best candidates, but only if they are fully integrated with talent attraction strategies, disseminated correctly and pushed out to your target audience. As Tom Sweeny, Founder & Managing Director of New Zealand-based Crew Consulting has found, video ads are worth persisting with as they are an "easy and direct way to push out good content and engage candidates and [also help] create talent pools, as quality candidates are reaching out even when the role is not quite right for them." So, is your agency making the most of this increasingly popular tech?
---
To find out more about key recruitment technology trends affecting your agency this year, check out our new Australian and New Zealand Recruitment Insights and Data site
Subscribe to the Recruitment Blog
Subscribe for trends, tips, and insights delivered straight to your inbox.