Are You Leveraging the Full Power of Video Recruitment?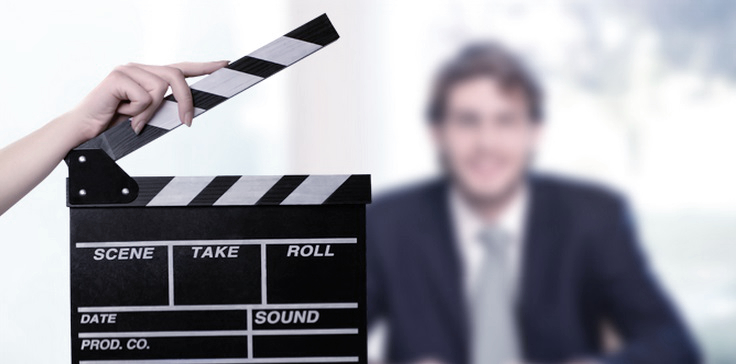 Video, as a communication medium within the recruitment industry, has grown leaps and bounds in recent years. Now more than ever, recruitment agencies are offering video services as a way to highlight their brands and place candidates vying for contested positions. Differentiating a candidate and capturing the attention of a hiring manager with a traditional paper CV is notoriously difficult. Video interviewing and video CVs, sometimes called "MeVs," provide a solution for this problem and have grown from a pioneering technology to an emerging practice for many Australian recruiters.

Recruitment agencies that place a heavy emphasis on finding "the right candidate fit" and providing "an outstanding candidate experience" are finding that the video medium has the capacity to convey a greater depth of information than the traditional paper CV. In industries that hire candidates based on cultural fit, personality, and perhaps even appearance, video has the ability to highlight these key traits. Corporations and companies are also adopting a more liberal approach to hiring, placing a higher value on traits outside a candidate's qualifications. This is key for graduates and those new to the workforce, as it gives candidates the potential to be placed despite a lack of immediate "on-paper" fit.

Recent insight from the Australian Association of Graduate Employers (AAGE) found that employers are looking for far more than qualifications, skills, and good grades from graduates. Qualities such as "leadership skills, communication skills, and customer service potential" have proven to be the key differentiating factors that separate candidates who receive employment from those who are overlooked. 83% of employers also believe that paper CVs alone fail to adequately convey these crucial traits.

Considering the aforementioned factors, why aren't all recruitment agencies that work in video-appropriate industries adopting this medium as a part of their recruitment processes?

The issue isn't a lack of desire, but rather a lack of capability. One of the critical challenges with video is that it's quite storage- and data-intensive for recruitment agencies to orchestrate. While some recruitment agencies that understand the value of video are creating their own solutions, many aren't adopting best practices. Ideally, recruiters should be able to track and manage candidates within their recruitment software platforms in the same way that they manage paper CVs. Bullhorn provides a solution through its adaptable platform and Marketplace Partnerships.

Bullhorn's integration with Marketplace Partner InterviewStream is a major example of how Bullhorn makes even the most data-intensive workflows completely intuitive within its market-leading platform. With this integration with InterviewStream, Bullhorn users can create, record, customise, store, and share video content through the recruitment CRM itself. Bullhorn's robust design allows recruiters to manage video content in the same way that they would manage traditional CVs, and it ultimately allows recruiters to leverage video recruitment to its fullest potential.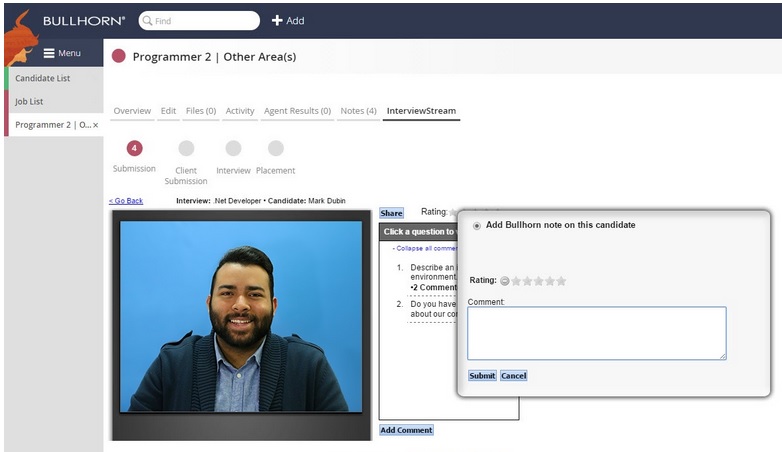 Subscribe to the Recruitment Blog
Subscribe for trends, tips, and insights delivered straight to your inbox.