How to Improve Your Recruitment Cycle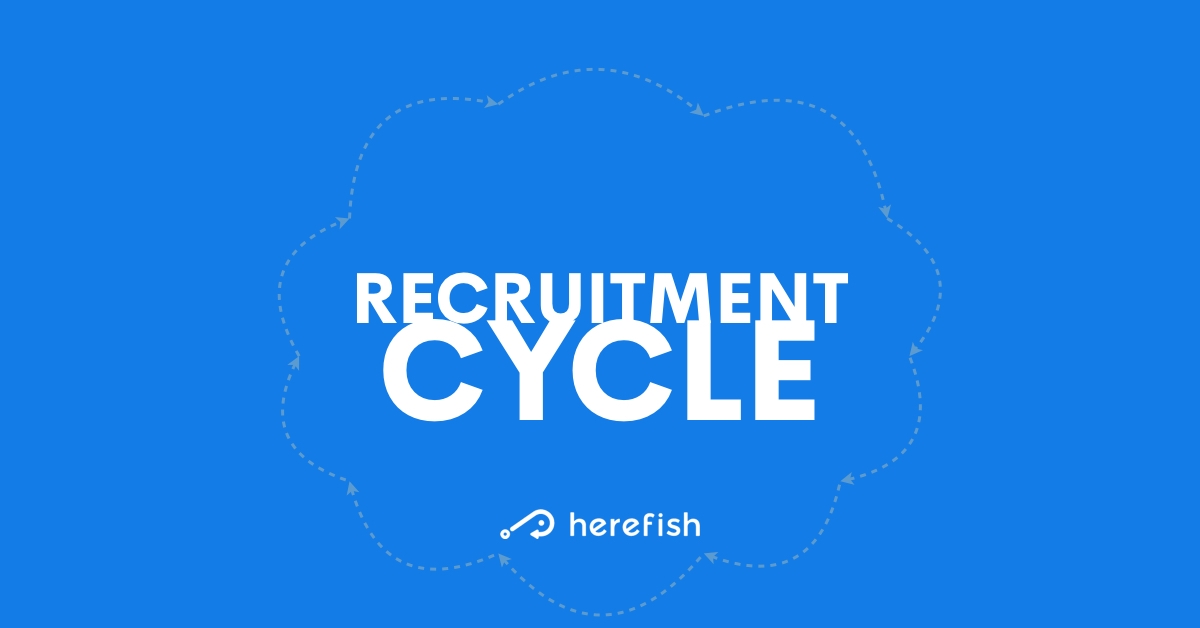 We are breaking down the 3 business cycles that make up recruitment agencies and showing you how to optimise each cycle with automations at every step of the process.  Additionally, we will be showing you how to connect these cycles as a part of your overall business strategy.
What is the Recruitment Cycle?
"The specific process and steps a recruiter takes to understand and promote a client's job order, source and vet candidates, and get the best fit candidate hired."
But, your recruitment cycle is a little more complicated than posting a job, submitting a couple of candidates to your client, and then responding with "OMG, that candidate is perfect, hire him today!"
It might happen sometimes, but typically recruiting processes require a bit more planning… and might we suggest automation?
Let's break down the recruitment cycle and see where we can automate steps in the process and save your recruiters time.
Pipeline Management
Recently, Capterra published a report saying that 94% of recruitment agencies and HR professionals claimed that their recruiting process is at its most effective when they are using their ATS.
Beyond keeping your hot candidates moving through your ATS and recruitment process, you also want to make sure you are keeping any incoming leads properly categorised and searchable for sourcing later.  But you don't have to make your recruiters stay late for data entry and uploading resumes.  That's what automation is for!
Plan
Once a job order hits the recruiter's desk, it's time to start doing some research and planning (especially if it's a new client).  Recruiters will need to collaborate with the salesperson and get as much background info as possible before they talk to the client/hiring manager.
This is also a good time to start planning your campaign for the new job.  This should be a fairly standard process that is shared and optimised across your organisation.  This could be as simple as a checklist or as sophisticated as a completely automated chain-of-events.  Just make sure that your recruiters are equipped with the tools they need so the "process" doesn't become post-job-wait-for-application-to-land-in-inbox.
Communicate with Client
Depending on the industry and the job, this could be a phone call or even an in-person visit.  Make the most of your time with the client by asking the right questions upfront and getting all of the details you need to attract and find the right candidate.
Create a Job Description
This is likely the most important step in the recruitment process.
The job description will be / should be used to make your job attractive to human readers and optimised for search engines, whether those be the all-powerful Google or a keyword search engine on your agency's favorite job board.
Bonus points: With Herefish, you can use this job description to automatically match jobs to candidates already in your ATS, sending them an email or text alert the day your job is posted.
Source Candidates
Typical sourcing channels include your agency's website, job boards, Google social media, and your own ATS via email, text, and calling.
Any lead is great, unless they are totally unqualified and cost your agency hundreds of dollars to attract.
This is why you must make sure you are tracking the source of your leads, the placement rate by source, and absolutely the cost of placement by source. See what is actually working for your age, and cut out what's bringing down your agency's bottom line.
With that planning done, outlining your agency's ideal sourcing strategy becomes a piece of cake.
With outline in hand, get your most effective recruiters together with your marketing team and leadership.  Spend a couple of hours strategising to find which sourcing channels, verbiage and timing have proven most successful.  Then, standardise and optimise that flow with automation. Everyone will love the extra time back in their day, and your candidates will love that they know what to expect from your brand, every time.
Qualify and Pre-Screen Applicants
Qualifying applicants is an extremely important part of the recruitment cycle.  It ensures that your recruiters aren't wasting their time vetting and talking with candidates that aren't a fit.  We recommend using surveys to help automate some of this step.  Once the basic qualification is done, the recruiter has more time to do a deeper dive with the candidate, talking through the job as well as the candidate's hopes, dreams, and fears.
Schedule Client Interviews
From coordinating schedules to sending all of the pertinent details to your candidate, this step can suck a lot of time out of a recruiter's day (or week).  Using Herefish, you can automate many of these communication steps within your recruitment cycle. This ensures your candidates have all of the information they need while making a better experience for them and reducing no-shows.
Bonus points: If a candidate is rejected after the client interview, keep them engaged and more likely to place with your agency by sending (automated) followup emails with the next steps and additional jobs for them to consider.
Hire and Onboard
The day has finally come.  Your recruiter receives the notice that their client is hiring their candidate. Everyone is happy.  Best day ever.   And, if you've been utilising the automations referenced above, this day will come sooner and sooner in your recruitment cycle, meaning more placements each year with the same amount of resources. 👍
Just be sure you don't fall short on onboarding – Nothing ruins the best day ever like a fall-off.
Redeployment
For contract employees and most recruitment agencies, the job's not over once a candidate is placed.  Keep that contractor engaged throughout their assignment, then when it's nearing the end, start talking with them about their next assignment.  Redeploying existing contractors is an easy way to capture more value from candidates and create a top-notch experience for contractors, who likely want to keep working.  You can even automate the redeployment process.
Final Thoughts
With more and more job candidates falling into the category of passive, or the newly-minted, modern candidates, rather than active job searchers, there is more pressure on recruitment agencies to have a well-conceived recruitment cycle.  This isn't one person's job.  It takes the collaboration of recruitment, sales, and marketing teams.  You must work together to make sure all of these overlapping processes, communications, and automations create a seamless and wonderful experience for your candidates and clients… and your employees.
With that, we hope you've learned a little about how to define and optimise your recruitment cycle as well as how to use automation to make it better, faster, stronger. 💪
---

Subscribe to the Recruitment Blog
Subscribe for trends, tips, and insights delivered straight to your inbox.