What Recruitment as a Service means for Lloyd Connect's Clients and Candidates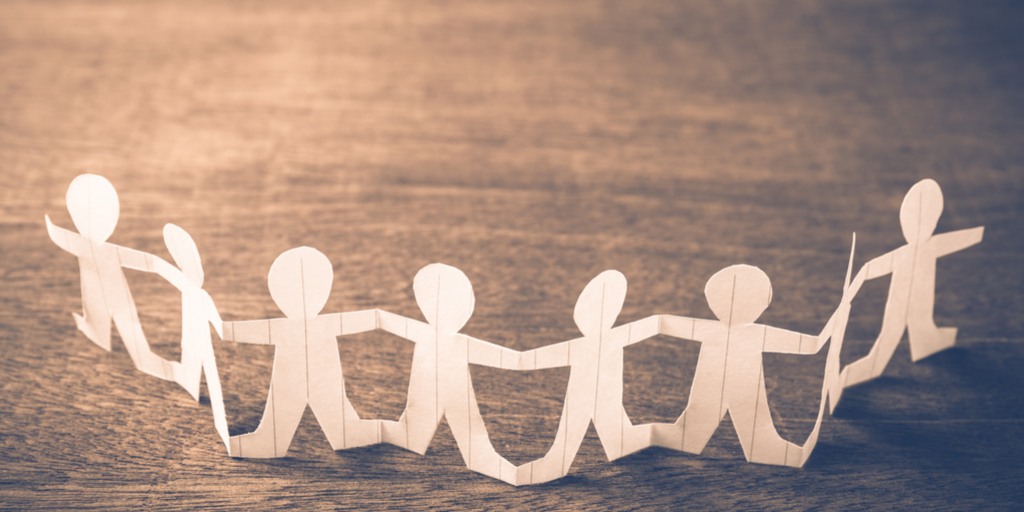 We're thrilled to bring you the latest installment of the Recruitment Speaks Out series in which top Australian recruitment leaders share unique stories on their agency's origins and what drives their business growth.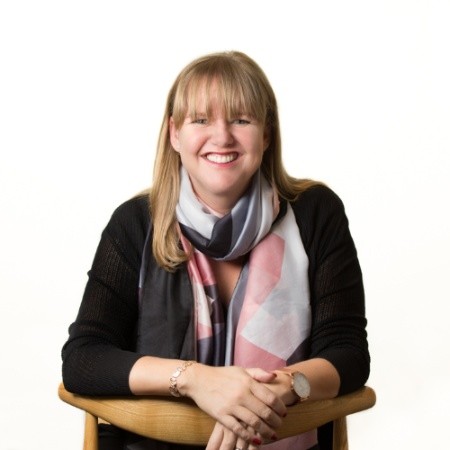 Founded in 2016, boutique recruitment agency Lloyd Connect based in the heart of Melbourne can already say they're multiple award winners. Their partnership-driven approach to working with clients formed the basis of its Recruitment as a Service (RaaS) model while open and honest communication has ensured they're presenting only the best opportunities to candidates. Chief Connector, Jenny Lloyd, and GM & Tech Connector, David Lloyd, spoke about what RaaS is and what it really means for clients and candidates.
Sally Wong [SW]: Tell me about how Lloyd Connect was founded.
Jenny Lloyd [JL]: Lloyd Connect was founded two years ago. After 18 years in the recruiting industry, I decided to go out on my own with a mission of 'Connecting great organisations with even greater people'. Initially, the business was going to be a lifestyle business for me but that very quickly changed when potential clients started calling!
Our approach is to ensure we understand our clients' cultures and talent acquisition requirements intimately and we form a true business partnership on all levels. Instead of being industry-specific recruiters, we're client-specific, working on a wide variety of roles for our clients where cultures and values fit are key. It's our in-depth understanding of our client needs across the organisation that has resulted in rapid growth and word of mouth referrals.
[SW]: What's your main focus in the recruitment industry? How have you ensured you're always aligned with it?
[JL]: We work with a select group of clients where our mission of connecting people is shared and mutually beneficial. We won't work with clients that aren't a values and ethics match for Lloyd Connect. Our solid experience in the non-profit, healthcare and IT sectors ensures we have a broad and established candidate talent pool enabling us to match our clients' needs with high quality candidates. Our team values of Integrity, Collaboration, and Community enable us to always strive for a 'Perfect Match' in everything we do.
[SW]: Tell me about the RaaS model. What does it mean for your clients and candidates?
David Lloyd [DL]: We believe that working in a true partnership with our clients enables them to gain faster ROI on recruitment spend through our monthly subscription service for planned recruitment. We introduced RaaS as an offering in our first six months of operation. We believe we have a clear market differentiator in our RaaS offering, which is a subscription-based model for recruitment services. An organisation pays twelve equal monthly payments and gets an agreed number of placements per year. RaaS enables organisations to budget, better manage their cash flow, and avoid large unplanned placement fees throughout the year. We have certainly seen this model be well received with SMEs.
For candidates, we're able to be transparent about the clients we're working with and what opportunities they'll have in the coming months. Additionally, RaaS enables us to involve candidates when we 'talent pool' for upcoming opportunities. It's this strategic approach to business growth and partnership which means we can identify role and candidate matches in advance.
[SW]: What are the main benefits you've seen with the RaaS business model over traditional models in recruitment?
[DL]: The RaaS model offers our clients an opportunity to put deeper planning and preparation into working with us. Rather than focusing on an individual position, we take a longer-term view of our clients' talent acquisition process. Essentially, there are 4 main benefits we've seen with RaaS: faster return of investment in the talent acquisition process; fixed monthly fee based on planned recruitment; true business partnerships in talent acquisition; better cash flow management.
[SW]: In a crowded market, how do you make your candidate experience unique? What makes candidates come back to Lloyd Connect again and again?
[JL]: We try to ensure our candidate engagement and overall experience is one where lines of communication are open and informative and honest. We only present candidates that we feel genuinely have the capabilities to fulfill the requirements of the role. The recruitment process we provide is consistent and thorough. Every candidate gets extensive information about the role and company culture so there are no surprises. We try to make all our candidates feel like they're a person and not a number. We're available to our candidates outside of normal business hours and on the weekends, especially when they're in the client interview process and might need our support outside of normal business hours to assist them with their preparation. We don't always get it right, but we try to keep candidates up to date as frequently as we can, even if it's just a quick text message. We try to give any unsuccessful candidates as detailed feedback as possible to help them grow and learn from their experience.
[SW]: What about your clients? How have you ensured they are comfortable with the RaaS model?
[JL]: This is a shift in the norm of recruitment. Clients are used to a fee for service based on a percentage per position. These fees vary from industry and client depending on exclusive or non-exclusive hiring practices, so now we engage on a more strategic level using the RaaS offering. The RaaS service enables our clients to engage on a managed approach and build stronger relationships at every stage of the recruitment lifecycle, so it's like having their own internal recruiters on hand when they need us.
[SW]: Lloyd Connect has recently been recognised with multiple awards by HRD Magazine for the second year in a row. What do you think has led to this success?
[DL]: The best part of these awards is that they're based on client feedback and there isn't any kind of award that would have more value to us than what our clients think and say about our agency.
I would say our success comes down to hard work and dedication and taking the time to have robust and honest conversations with our clients to make sure we have an accurate brief. Then being empathetic to candidates during the process and supporting them to make sure the process is as enjoyable and less stressful as it can be.
I think it's also due to the time we've taken to define our vision, mission, and values to ensure we're focused on the successful recruitment outcomes for our clients and candidates. It's about the team and the value that each individual plays in the role of ensuring we achieve high levels of customer satisfaction.
[SW]: Your company's only two years old, but no doubt you've had your fair share of challenges. How do you and your team deal with them and drive toward continued growth?
[JL]: Collaboration. We work as a team, we share knowledge, experience, and leverage continuous improvement in learning and innovation. There are always opportunities for a different set of eyes and input on the challenges we're facing. It's always a great pleasure to listen and look for a solution that works, and that can only come from a strong team culture that we've built since day one. When something goes wrong, we sit down as a team and look at what part we played in it and what we could do differently next time, discuss it, and then move on and learn from our mistakes. We don't dwell on the negative. We own it and move on.
[SW]: What do you want your legacy to be in the recruitment industry? What do you want people to think of when 'Lloyd Connect' is mentioned?
[JL]: To be in the position we are today with the multiple awards from HRD Magazine and to be voted by our clients as the 'Top Recruiter for 2018', only 2 years since I founded Lloyd Connect, is an amazing achievement. To be known as the 'Connectors' and deliver value to our clients through the RaaS model would be a legacy that would stand right up there as well as changing a long-standing recruitment industry dynamic around fees and billing, and providing value. We're incredibly grateful to our supportive clients and would like to be thought of as an agency that any organisation would want to work in partnership with for their recruitment needs.
---
Want tips on how to grow your small agency? Learn more now from Toolkit: Resources to Grow Your Recruitment Agency from the Ground Up.
Subscribe to the Recruitment Blog
Subscribe for trends, tips, and insights delivered straight to your inbox.