What the Federal Budget Means for Your Agency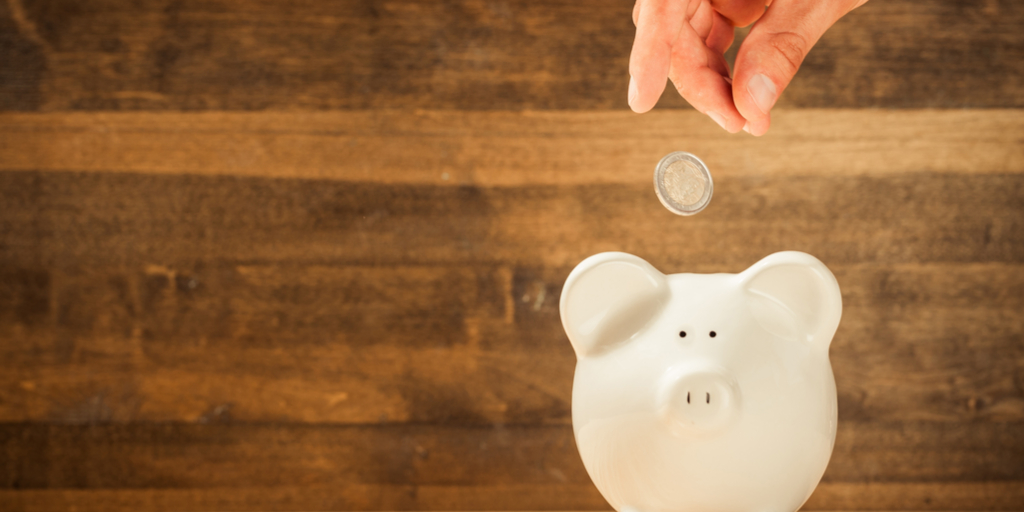 The Federal Government's 2018-2019 budget has just been announced and the good news is that industry leaders believe the impact on recruiters will be positive. Here's a good summary of the key points. Essentially, there will be a significant jobs-related investment. Australian Industry Group CEO Innes Willox notes, "there is going to be the need for significantly more than a million jobs to be created and trained by the middle of next decade." So, with regard to the new budget, what are the main takeaways for recruiters and what do they mean for your agency?
Money Earmarked for Transport and Infrastructure Projects Means Talent Needs Will Rise
The government wants to improve Australian infrastructure and increase economic growth, and will be investing heavily to do so. It's earmarked $24.5 billion for spending on transport and infrastructure projects, which will come as welcome news for agencies operating in these areas since they'll no doubt see increased demand for their services. Employers and jobseekers will also welcome news of the investment since it will result in increased transport links, potentially widening the geographical radius in which potential employees look for work.
Investment in STEM Fields will Help to Develop Skills for the Future
With it's announcement of the federal budget, the government will significantly invest in developing skills among the existing workforce and has earmarked $250 million to boost the Skilling Australians Fund. But the most targeted area of focus is STEM fields, with a hefty $2.4 billion allocated for research, science, and technology over the next twelve years. This includes $29.9 million of investment in artificial intelligence (AI) and machine-learning technology research. A new Medical Industry Growth Plan will deliver $1.3 billion in funding to biotechnology, medical technology, and pharmaceutical fields. And Australia's space industry will also benefit from a $300 million investment.
RCSA advocacy and policy lead Brooke Lord believes the government's STEM funding proposal is a fantastic boost for the recruitment industry and says, "Where you are increasing demand for specialist skill sets, you need specialist recruitment skills to place those positions. It's terrific news for our sector."
Before making strategic plans about how their agencies will remain agile, it will be vital for recruiters to take note of where the government is investing and to consider how it will affect the demand for skills in the future in order to respond to these areas of growth. For example, there's now no doubt that graduates in STEM subjects will be increasingly sought after in the years to come.
Recruiters should also be monitoring how the government's investment will work and be implemented. For example, while money has been allocated to upskilling, it will take time to train those who will benefit from those efforts. Where will the specialist talent come from to meet any immediate demand for skills? And, if it's so niche that recruiters find themselves needing to look overseas, will agencies face any immigration barriers?
Upskilling and Supporting Mature Workers Will Result in Larger Talent Pools
The fact that Australia has an ageing population has prompted the government to invest almost $190 million in keeping older people in work. Employers of older Australians who want to stay in the workforce can receive up to $10,000 via a Restart Wage Subsidy. In addition, pensioners who work part-time will earn an extra $25 per week (or $1,300 per year) from employment without affecting their pension payments. This additional support for senior workers will perhaps mean that more will be assessing their skills and looking for ways to adapt to, and remain in, the changing jobs market.
As a result, recruiters may have an increased pool of mature workers in the near future, but they'll need to work closely with clients to advise them on how they can benefit from these government initiatives. It will be more important than ever for recruiters to advise clients on inclusive recruitment policies and how they can utilise this demographic.
No Action on Youth Unemployment Leaves Recruiters in a Prime Position to Advise Clients
One area that's caused some concern among industry experts is the omission of the issue of youth unemployment from the budget. There are no additional measures planned to address it. As Adecco Group Australia's CEO Rafael Moyano says, "Australia's youth unemployment rate sits at a staggering 13 percent – compared to 8.5% in the US, 4.5% in Singapore, 3.8% in Japan. Despite creating almost one million jobs in the past five years, amid 20 years of overall economic growth, youth unemployment shows no signs of abating." Recruiters are in a prime position to help clients look at how to utilise the skills of young people and training them for the in-demand roles of the future.
Overall, the federal budget remains overwhelmingly positive for recruiters. In fact, APSCo Australia managing director Julie Mills says its key themes "are a real impetus for this sector to get up and get going, or keep going." Moving forward, successful agencies will be able to demonstrate to clients that they have the specialist recruitment skills to know where the specialist talent will come from, and to prove that they'll be able to secure the right candidates at a time of fierce competition among employers. Additionally, successful agencies will need to act as strategic consultants, advising clients on how to plan for, train, and retain the workforce of the future.
---
Want some tips on how to source candidates to meet client demand? Check out this guide on, Tips to Finds and Place Candidates.
Subscribe to the Recruitment Blog
Subscribe for trends, tips, and insights delivered straight to your inbox.