6 Tips For Mastering Your Bullhorn Implementation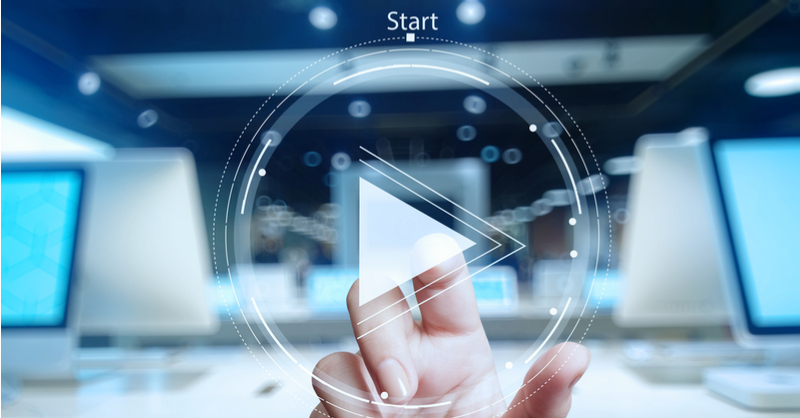 Human beings are naturally averse to change, and a technology implementation is no exception. For many adopters of new technology, after the buzz of the "go-live" is over, users revert to bad habits and old workflows.
During unmanned change, productivity can decrease by up to 75%. But developing a change management strategy ensures that you can systematically move your business from its current state to a desired future state—all while minimising productivity loss and creating an environment that accelerates long-term goals and improvements. But where do you start?
Communicate from the Beginning
The sooner you communicate the benefits and impact for each individual, the more successful your project will be—and that means before the implementation is underway. Dominic Webster, Managing Director at Maxxima, a health and social care recruitment agency in the UK that recently implemented Bullhorn, explains that by engaging stakeholders from the very beginning of the procurement process, Bullhorn had plenty of internal champions right off the bat.
The key message that needs to be communicated is what's to come and how it can benefit each employee. Throughout implementation, the Maxxima team marketed Bullhorn internally through announcements about infrastructure upgrades, including their telephony system, their CRM (Bullhorn), their website, and what compliance functionality—which is incredibly important in the healthcare industry—the new software would bring.
Make Sure You Have Executive Sponsorship
The second way to ensure success and user buy-in during a software implementation is to identify an executive sponsor. Implementations are most successful when executive leadership and senior management are demonstrably committed to the project and they continue to give enthusiastic endorsement throughout. If leadership adapts to the new software and it can successfully deliver against their objectives, this can drive higher engagement throughout the business.
Maxxima's implementation was unique in that the agency not only had an executive sponsor in Dominic, but Dominic was leading the charge for the new software from the beginning. With Dominic's full support throughout the entire process—from procurement all the way through go-live and beyond—the staff had consistent messaging and benefited from a lead-by-example approach.
Identify Internal Champions or Subject Matter Experts
Enthusiasm can't come from the top alone. The best ambassadors of change will be the individuals in your organisation who are considered thought leaders and can demonstrate the value of the change in a peer-to-peer approach. If these people embrace and drive the change management plan, others will naturally follow suit.
"One thing that has been massively beneficial is that we have a really good Project Manager and Technical Expert who knows Bullhorn inside and out," Dominic said of their Bullhorn champion. "And they have a really good relationship with the dedicated Bullhorn Project Manager and that has really served us well." But for those companies who don't necessarily have a dedicated Bullhorn resource, don't be afraid to bring one in. "Some companies might have to procure that resource externally, but it's important that they have that resource," Dominic said.
It's inevitable that there will be individuals who are resistant to the effort involved in doing things differently, but strong champions can communicate a clear and consistent message explaining "what's in it for me?" for each role.
Understand Your Users
Perhaps the most important aspect of any technology change within an organisation is understanding the users themselves. To improve adoption and usage, you first need to understand how your team is doing things today and what your goals are post go-live.
For Maxxima, their ultimate goal was to do more without having to hire more people, and as a result, increase gross margin per head. For a temporary placement agency like Maxxima, the key KPI of how the business is performing is increased weekly placements.
While the business goals are clear, Maxxima worked with Bullhorn's Strategic Consulting team to understand what success looks like for an individual Bullhorn user. "It's all about user adoption. We're trying to improve Bullhorn and make changes to where the data sits and people's view of what data they can see and how they use the system to make their lives easier. One of the things I've reached out to Bullhorn on is to look at our data and our processes and work out what 'good' looks like and what certain users are doing that others aren't that's giving them a better experience or higher productivity," Dominic said.
Before go-live, it's important to user-test the system to ensure your employees are comfortable with the new changes. But don't just measure user access to the software by itself. A best practice is to align usage to your business metrics to review adoption in terms of productivity and tangible outcomes. Maxxima adopted a broad spectrum of users for User Acceptance Testing (UAT) to ensure that they understood the needs of all users.
Understand System Requirements
To set your company up for success, you need to ensure data quality before go-live. Not only does your data have to be in place so that you have baseline metrics off which to measure success, but it must be clean in order to keep forward momentum in your new technology launch. Dominic's biggest priority in the weeks leading up to Maxxima's go-live was mapping data and making sure data quality was sound before launch. Post go-live, his goal is getting core data in place so there's no downtime or backward movement for Maxxima.
Set a Realistic Timeline
The final piece of a change management strategy is setting realistic expectations and timelines after your go-live. "The project doesn't end the day you go live," Dominic said. "Be realistic in your expectations of how long it's going to take and the journey that you're going to go on post go-live. If you do all of that, you can massively transform and improve your business. We're still on that journey, but it's exciting and it's been a fundamentally great project and implementation. Soon, we'll have a CRM that will allow us to scale and do things that our previous system wouldn't allow us to do."
Subscribe to the Customer Blog
Subscribe for trends, tips, and insights delivered straight to your inbox.