Behind Bullhorn: Ezra Shim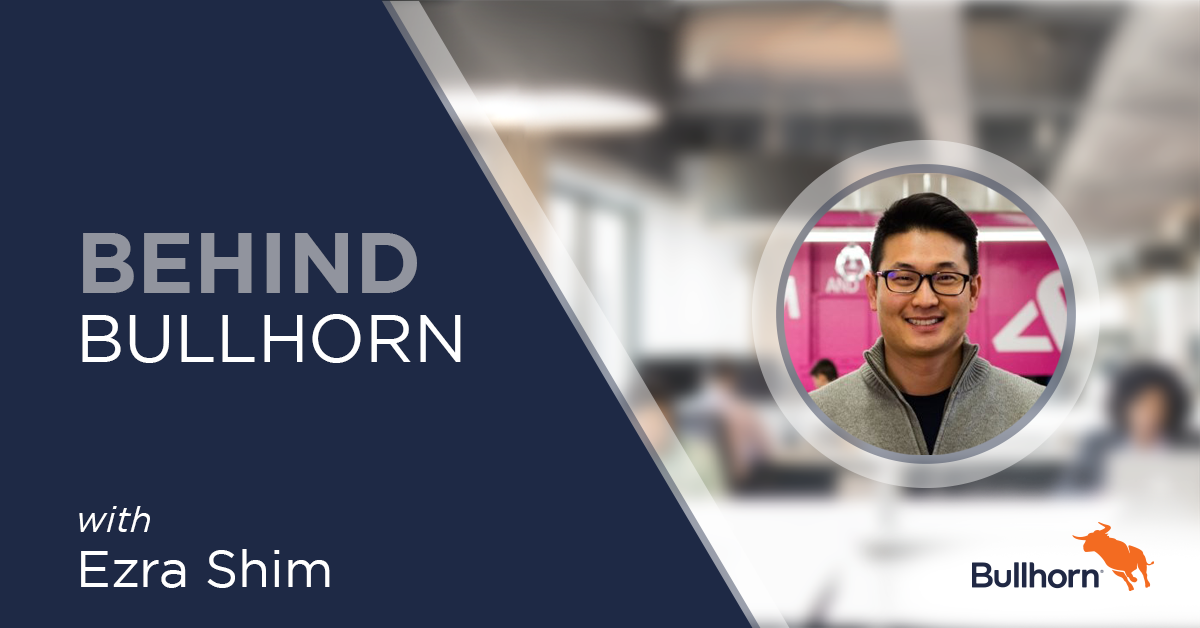 At Bullhorn, our mission is to create an incredible customer experience, and we've hired some incredibly talented people who put that core purpose into action every day. Welcome to Behind Bullhorn: A spotlight series that brings to life the unique personalities that drive our business.
This month we're talking to Bullhorn's very own Ezra Shim, Youth Pastor turned Sales Engineer turned Software Engineer.
How does a Pastor become a Software Engineer? Ezra takes us through how he made the switch to the technology industry, how he learned to code, and how those he was able to make such a drastic career change. Ezra also tells us about his team here at Bullhorn, his favorite aspects of the company, and what the core value of "service" means to him.
"At the end of the day, I get to code every day—build things, break things, and make things better in the process." – Ezra Shim, Junior Software Engineer, Bullhorn
Looking for more Behind Bullhorn? Check out our interviews with Rob Henshaw, Director of Product Management or Mary Curtis, Senior Product Designer.
Subscribe to the Customer Blog
Subscribe for trends, tips, and insights delivered straight to your inbox.