Behind Bullhorn: Phil Cook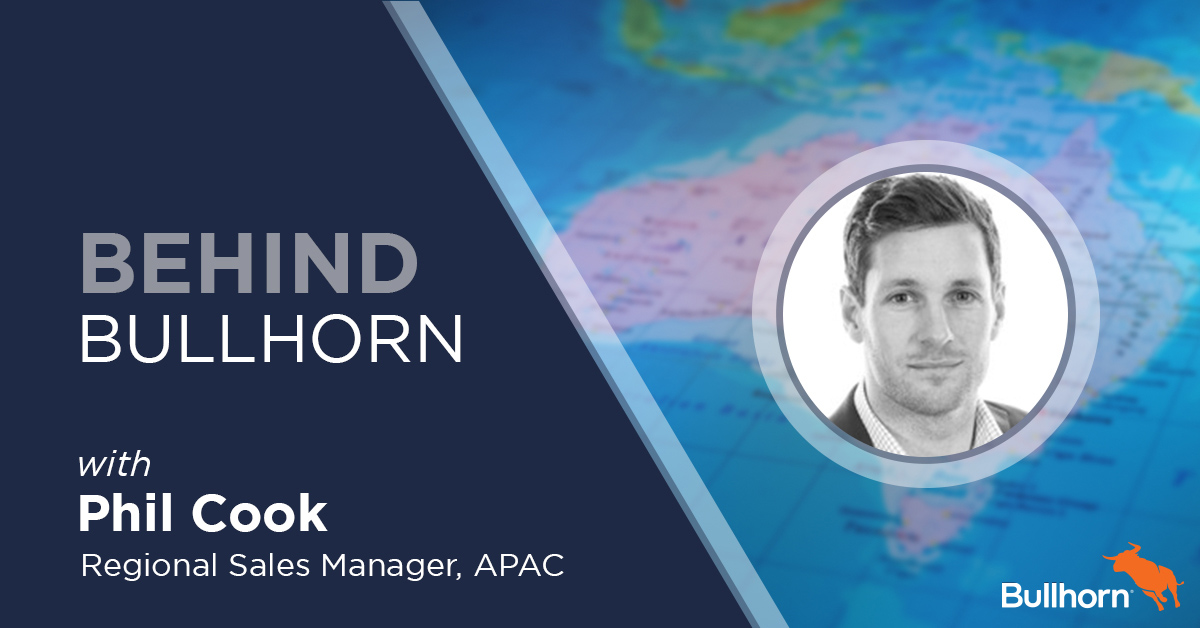 At Bullhorn, our mission is to create an incredible customer experience, and we've hired some incredibly talented people who put that core purpose into action every day. Welcome to Behind Bullhorn: A spotlight series that brings to life the unique personalities that drive our business, hosted by Hugh Catterall, Enterprise Account Specialist.
This week we're talking to Bullhorn's very own Phil Cook, Regional Sales Manager who has worked his way up through the company, including a 5 year stint in the London Bullhorn Office!
So what brought Phil to Bullhorn and kept him here for the past 7 years? Phil takes us through how a beer with a friend of a friend has taken him on a career journey from an SMB sales consultant, to a five year service for Bullhorn London, to return to Sydney as the Regional Sales Manager in early 2019. He also tells us about his exciting and most challenging aspects of his role and why he is so passionate about the industry.
I'd love to see more mainstream adoption of innovative new technology, I'm a big advocate of technology… there is more and more innovative tech out there and I would love to see the recruitment industry have a more innovative mindset towards it. – Phil Cook, Regional Sales Manager, Bullhorn
Fun Facts about Phil
Favourite place to visit/holiday?
Skiing in the European Alps
Top item on bucket list?
African Safari or Skydiving
Hollywood actor who would be cast as you?
Paul Rudd
Stay tuned for more Behind Bullhorn coming soon.
---

Subscribe to the Customer Blog
Subscribe for trends, tips, and insights delivered straight to your inbox.