Behind Bullhorn: Susan Hung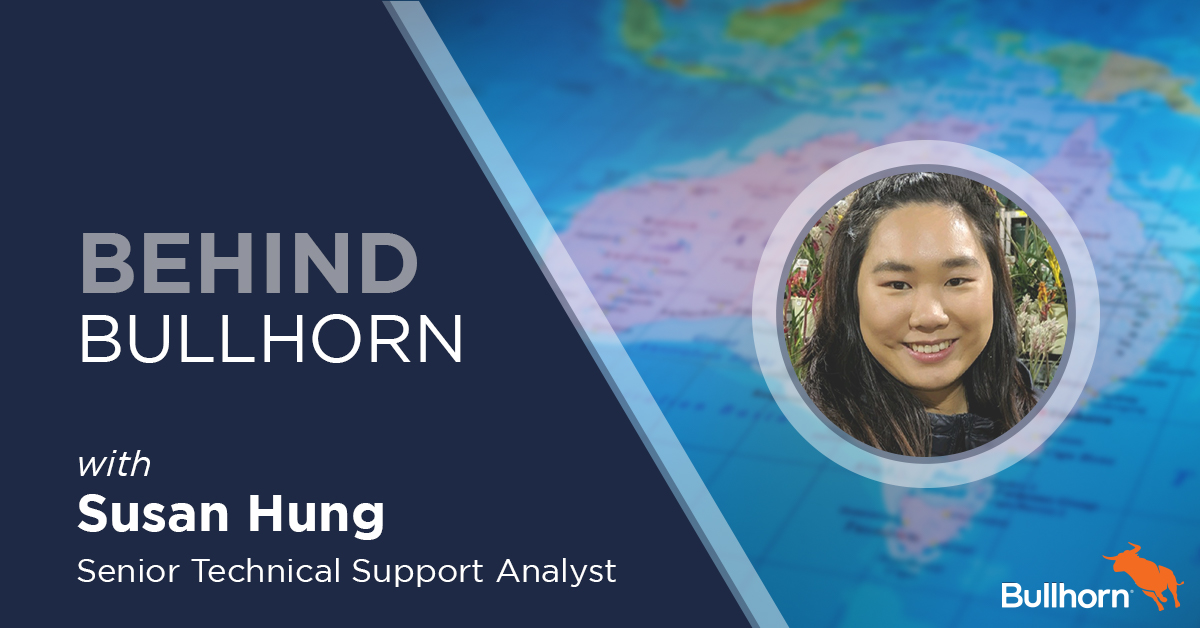 At Bullhorn, our mission is to create an incredible customer experience, and we've hired some incredibly talented people who put that core purpose into action every day. Welcome to Behind Bullhorn: A spotlight series that brings to life the unique personalities that drive our business, hosted by Hugh Catterall, Enterprise Account Specialist.
This week we're talking to Bullhorn's very own Susan Hung, Senior Technical Support Analyst who has been working on Bullhorn's APAC Support team for over 3 years.
So what does Susan love about working at Bullhorn? Susan joined the company 3 years ago off the back of a referral from a friend. It's the company culture and opportunity to run training sessions and mentor people within her team which keeps her highly motivated to come to work every day and do a great job!
Fun Facts about Susan
Favourite place to visit/holiday?
Jervis Bay – It has so many amazing beaches
Outside of work where would people most likely find you?
At a dog park or beach with my new puppy named Circle
Biggest pet peeve?
People who think being fashionably late is still trendy!
Enjoyed this Behind Bullhorn? Check out our recent interview with Phil Cook, Regional Sales Manager, APAC.
---

Subscribe to the Customer Blog
Subscribe for trends, tips, and insights delivered straight to your inbox.