Bringing self-service to recruitment with the latest Bullhorn Automation tool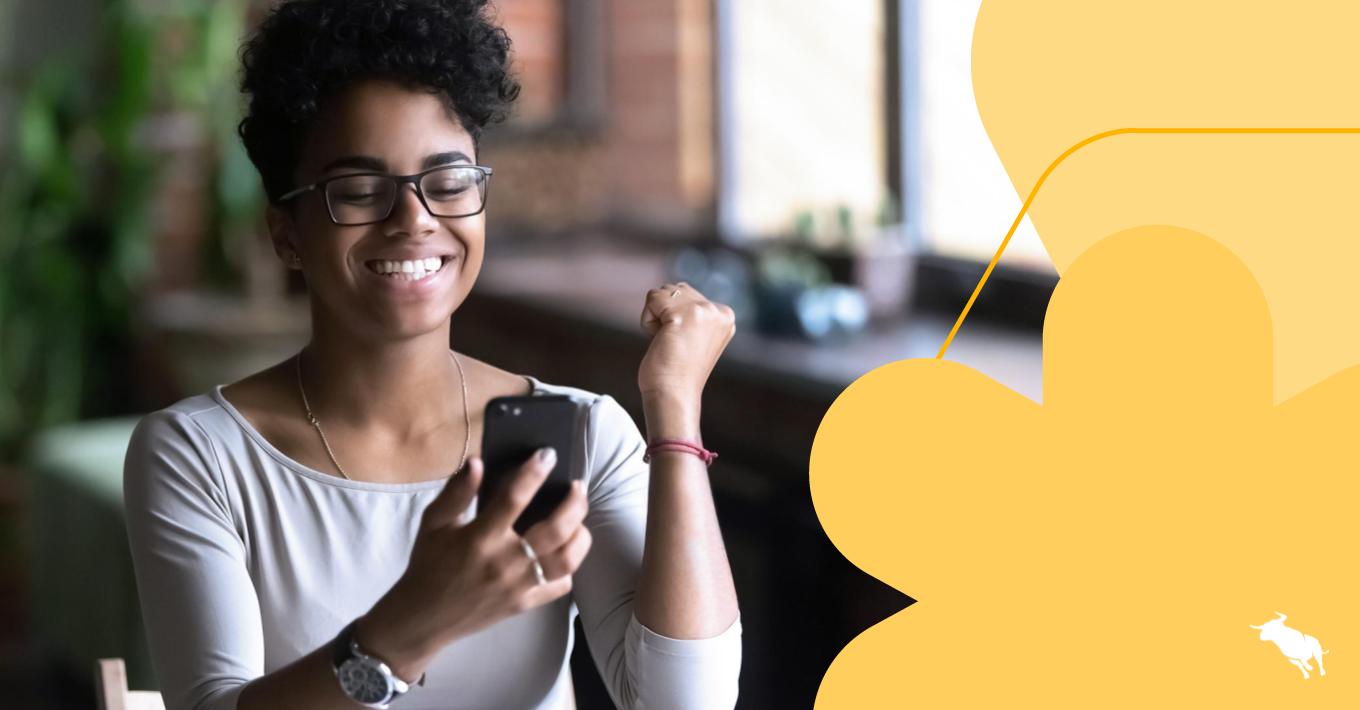 Candidate and client experience has never been more critical for recruitment agencies. Client development is once more top of mind for recruitment professionals, as is the ongoing talent shortage, according to our GRID Industry Trends Report. How can agencies provide the best possible experience for both clients and talent?
It comes down to ease of use. Clients, candidates, and even recruiters want speed and simplicity in their recruitment experience. We live in an increasingly digital world, where, from booking dinner reservations to scheduling grocery deliveries, everyone is used to the convenient, consumer-grade experience provided by self-service technology.
Agencies across the industry are already embracing digital tools like automation and self-service recruitment technology, and they're seeing the results. Our GRID Industry Trends Report found that top-performing recruitment agencies are heavily investing in technology, with both automation and self-service recruitment technology landing high up on the list of digital transformation strategies. Put simply, it's time to embrace digital transformation to streamline operations and address common recruitment points – or risk falling behind.
As for common hurdles in the talent lifecycle, scheduling is one of the most commonly cited pain points in recruitment. The back-and-forth of manual scheduling between your employees and any number of stakeholders is a continued obstacle in both the talent and sales lifecycle. This hurdle isn't limited to just candidates and clients; Bullhorn data shows that recruiters lose 13 hours per week with manual scheduling. 
Additionally, according to research by Staffing Industry Analysts and Bullhorn's GRID Talent Trends Report:
42% of job seekers rate scheduling as a poor or very poor experience with recruiters

61% of recruiters see scheduling as their biggest productivity threat

66% of candidates cited a poor recruiter experience as a reason for dropping out of the process
However, with these pain points comes an opportunity for your agency to provide a simple, fast, and stress-free recruitment experience and stand apart from the competition. Meet Bullhorn Automation's latest tool: Calendar.
Introducing the Bullhorn Automation Calendar
Calendar is a self-service scheduling feature that enables recruiters to securely share their calendars with clients and candidates so that they can self-serve booking appointments, meetings, and interviews. With the latest Calendar function, you can increase recruiter productivity, improve the service you offer to clients and candidates, and differentiate yourself in the market to gain an advantage over the competition. 
The calendar allows users to:
Integrate recruiter calendars to allow the scheduling of available slots

Send a scheduling link as part of automated notifications

Provide a self-service booking experience
Calendar integrates with various email providers, including Gmail, Microsoft Office 365, Microsoft Outlook, and Microsoft Exchange. A few key features include:
Calendar link:

Generate a calendar link per recruiter to send to candidates and clients.

Include in automations:

Merge the calendar link into Automated Email, SMS, and Chat to prompt candidates/clients to book time.

Auto-schedule:

Candidates/clients using Google Calendar or Microsoft 365 can auto-schedule, which automatically displays days and times when both parties are available. 

Personalisation:

Recruiters can block out sections of their day/week to dedicate to meetings helping time management.  

Rescheduling:

Cancel or reschedule meetings with automatic notifications to avoid no-shows.
Shifting to a self-service model can be overwhelming for recruitment agencies. Starting small with a self-service tool like Calendar can be helpful to adjust the flow of a self-service tool – and help you see the results – before continuing on your digital transformation journey.
Ultimately, by providing a self-service Calendar, you can provide an easy-to-use, fast, and seamless recruitment experience that stands apart from the rest.
---
To learn more about our new self-service calendar capabilities, reach out to your Account Manager.
Subscribe to the Customer Blog
Subscribe for trends, tips, and insights delivered straight to your inbox.