Build Speed and Efficiency At Scale Into Your Recruiting Model with Mya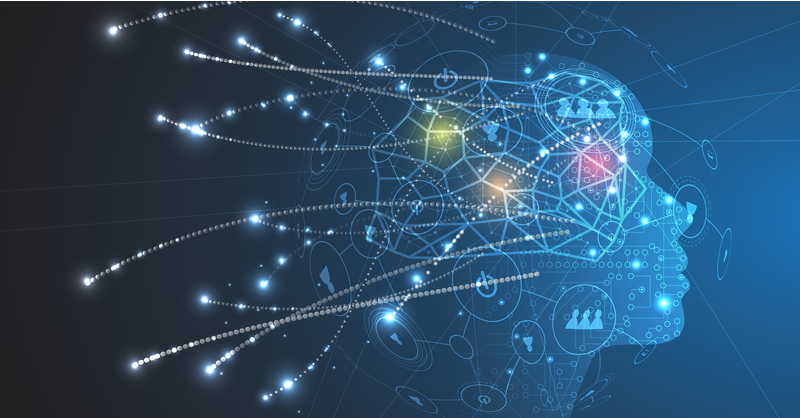 While recruitment agencies across the globe are forced to re-examine the way they do business in light of the recent global events, we understand that you still have a commitment to your clients and candidates to be as effective as possible. With that in mind, here is how you can build speed and efficiency at scale with Bullhorn Marketplace partner, Mya. 
---
There is no area more important to the success of your recruitment company than the relationships your recruiters create with candidates. Your candidates are your customers, your product, and your most important assets. It's critical that your recruitment agency transforms the way you engage your candidates. 
Conversational AI is the ideal solution for improving candidate engagement, recruiter productivity, and creating space for your company to transform. Remember that technology adoption is only one piece of digital transformation, but a critical one. Pairing Mya with Bullhorn can be the cornerstone of your digital transformation and the starting point for your evolution into the future. 
Unlock Your Next Decade of Revenue Growth With Digital Transformation
Digital transformation is a value generator for your recruitment agency. It can create significant long term revenue growth – a successful transformation initiative can increase the profitability of your recruitment agency for years. 
Many of your peers have indicated that digital transformation is in their top 3 priorities for this year, with 83% of recruitment professionals agreeing that digital transformation could help their business. AI for recruiting is an absolutely essential driver of digital transformation for them. Data from a 2019 survey showed that 71% of recruiting organisations plan to use recruiting AI by 2021. 
AI is driving business impact, and properly deploying it through a successful transformation initiative can create significant value for your agency. However, to get to the transformation you first have to get through the implementation and onboarding of the AI system. 
Choosing the right conversational AI partner will ensure you get up and running quickly and efficiently. The right conversational AI partner will help you create the best possible recruiter and candidate experience and guide you on how to deploy it to improve your time-to-fill and increase your placement rate. 
Source, Screen and Build your Talent Pipeline with Speed
In these times of tech-celeration and disruption, balancing speed with experience is how you'll build a competitive advantage. Conversational AI offers the perfect balance of the best possible candidate experience and functionality to create efficient recruiting operations for your business. 
Conversational AI can help your recruiting teams by automating candidate sourcing and screening. Once you spend the time to strategise, plan and implement, using Conversational AI is a lot like throwing a switch. Once it's on, your candidates will build positive associations with your company brand, and your recruiters will spend the majority of their time engaging qualified candidates and building relationships with your clients' hiring managers.
By deploying conversational AI, you can 4x your placement rates and build a qualified talent pipeline without spending any more on acquiring applicants. We've helped the world's largest recruitment agencies get value out of deploying conversational AI for recruiting and we can help you implement our AI with confidence. 
Turn Candidate Experience Into A Revenue Driver for Your Company
Building a focus on candidate experience will improve your ability to make placements. A positive candidate experience makes candidates 38% more likely to accept a job offer. It will also improve the quality of your inbound applicants and protect your employer brand. 81% of candidates will share a positive experience with their direct network through in-person and online communication. 
Conversational AI helps you unlock the benefits of candidate experience in 3 ways. 
First, it creates an engaging automated conversation for your candidates that feels natural and human. Candidates consistently give their interactions with Mya a 9.7/10 candidate satisfaction score. When our clients surveyed candidates about their experience with Mya here's what one candidate had to say: 
"The experience chatting with the AI recruiter, Mya, was seamless and was no trouble to take part in. It was comforting to have an opportunity to ask questions so early on in the process and leaves me with the impression that each application is taken seriously."
Second, it creates efficiency for your recruiting teams. Most recruiting teams today are bogged down by a high volume of inbound applicants and struggle with low engagement rates when sourcing from their candidate database. 
Screening and scheduling present another massive resource drain on recruiter time. Conversational AI takes all early screening and scheduling off your recruiter's plate. It also acts as the first line of defense to high volume inbound applicants by pre-qualifying candidates for your recruiters and automates your passive candidate database sourcing by engaging candidates for particular jobs. By freeing your recruiters to spend time in one-on- engagement with only qualified and interested applicants, your company can make the best use of your recruiters' time. 
Third, in a time when online reviews can make or break the ability of your recruitment company to build their talent pools and make placements, using conversational AI creates the interactions that build your employer brand the right way. Each time Conversational AI engages a candidate who would have otherwise gone unengaged, it creates a positive emotional experience. Candidates then go and speak about these experiences and over time these interactions along with the valuable recruiter interactions are what really build a differentiated brand for your recruitment agency. 
How to Use Mya to Create Speed & Efficiency at Scale
From first implementing Mya, to scaling it into additional roles, and to supporting your global recruiting operations in other countries, using Mya with Bullhorn helps your recruitment company unlock speed and efficiency at scale whenever and wherever you operate. Mya is on 24/7,  works at the same pace that candidates expect to be engaged, and seamlessly moves talent through your pipeline.
To operate your business with speed and efficiency, you can implement Mya in two different ways to build a competitive advantage: within your application path with recruitment process automation (RPA) and sourcing from your passive candidate database (Outreach). 
RPA creates speed and efficiency at scale for any of your high volume roles. Wherever you have a high volume of inbound applicants, just place Mya in your application path and watch your placement rate skyrocket. 
On the other hand, use Outreach to extract value from your passive candidate database. Anytime you have a new req open up, Mya can quickly fill your recruiters' calendars with qualified and engaged candidates. 
Invest In Candidate Engagement
Candidate engagement isn't the open rate your emails get. It's a new strategy and model for approaching recruiting that needs to be adopted at every level of your organisation. As the pace of change continues to quicken, conversational AI is your best solution for unlocking the speed and efficiency you need to undergo digital transformation. 
The world is transforming and it's time your recruitment company does the same. Using Mya with Bullhorn is how you can solve for candidate experience, recruiter productivity, and how you can get to the increased profitability that comes with being focused on experience. 
---

Subscribe to the Customer Blog
Subscribe for trends, tips, and insights delivered straight to your inbox.