Remediating and Searching Candidate Data in Bullhorn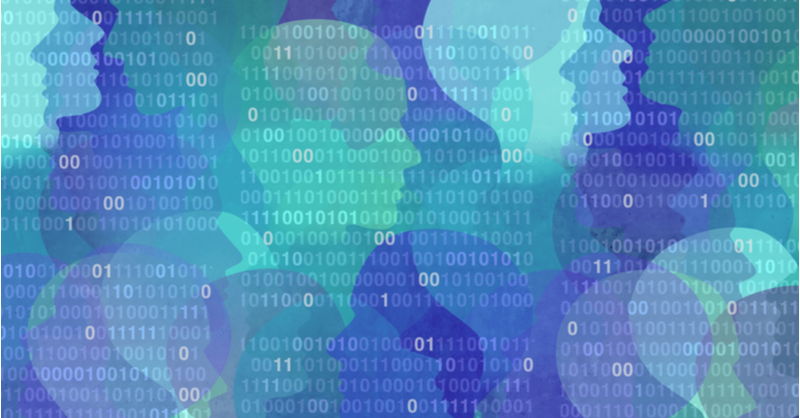 One of the top challenges recruiters face is how to organise and search through their candidate data. With so many recruiters operating remotely during the COVID-19 crisis and an influx of new and updated resumes to the market, this challenge has been brought to the forefront.
A solution that can handle a high volume of incoming data from various sources and funnel it all into a central repository is a vital tool to remain competitive. Even more important, this tool should be able to extract this disparate data without compromising performance or integrity.
The challenge of bad data
Like many recruitment agencies, your system is probably loaded with candidate profiles, jobs, and other heterogeneous data. You may have information in varied places—emails, spreadsheets, Word documents and elsewhere, and data may be flowing in from various and diverse sources. The result can be duplicate candidate records, outdated information, and years' worth of unorganised data that's impossible to search through. In this era of data-driven decision making, data is accessible and readily available, but unless you put measures in place to organise this data, your efforts are pointless.
Organise and centralise your data
If you don't already have a plan in place, your goal right now should be to collect and organise all of this data in a central repository accessible to all your recruiters, from anywhere: Your Bullhorn CRM. Moving data requires a workflow solution that can automatically load candidate data from job boards, websites, emails, and shared network folders, all into Bullhorn. Even better, a technology that also updates, enriches, and deduplicates that data. 
Meeting data challenges
The remedy lies in the solution DaXtra Capture, which brings a fuller, more enriched set of candidate information to your database, resulting in quicker shortlisting and increased placements.
The range of candidate information might include:
Complete contact information

Full education history

Complete work history

A skills taxonomy unique to your specialty

All of this in rich, structured data
It all comes down to an automated resume management workflow that can also ensure accurate tracking of Bullhorn candidate field records, including:
Status

Availability

Employment Type

Ownership

Source of Application

Shortlist/Long list to Vacancies or Jobs
"DaXtra worked with us on some unique technology to help us load candidate profiles into our database. We had a need to really grow our internal database of candidates and keep them fresh."
Rob Waddell, CIO
Apex Systems
Using DaXtra Capture, Apex Systems essentially doubled the number of candidates in their Bullhorn database. "That helped us scale the business very quickly. Over time, there's tremendous ROI in that."
This solution brings a fuller, more enriched set of candidate information, meaning quicker shortlisting, resulting in more placements.
Daxtra Capture automates and simplifies the data entry process so you're able to get more out of your Bullhorn business reports. DaXtra Capture monitors candidate data segmentation, recruiter activity and productivity, and the ROI of marketing spend.
Searching and sourcing
The next step of the process involves searching your Bullhorn database and outside sources. With a more enriched range of candidate information, searching and shortlisting is faster. In 2019, recruiters had to sort through 50-60 applicants for one open position. With 20 million Americans losing their job during the coronavirus pandemic, recruiters now have to sort through hundreds. 
The Daxtra and Bullhorn integration
In combination with Bullhorn ATS & CRM, DaXtra Search's powerful and intelligent resourcing tools can help search and match candidates to vacancies quickly and efficiently. It works seamlessly in the background, so you don't even need to leave your Bullhorn database. DaXtra Search uses natural language and semantic search technology to search, match, and bring back the most qualified candidates ranked in order of relevance and by source. It aggregates across multiple in-house and online talent communities, enhancing your database search capabilities and making your CRM more robust. It not only matches candidates to jobs but jobs to candidates and candidates to candidates. So if you're looking for multiple candidates with similar skills, it will identify and match one candidate's skills with those of others.
Being able to quickly search and identify top candidates in an automated and accurate fashion is critical, now more than ever. DaXtra Search shortens sourcing time and therefore time to fill. Some recruiters tell us that it has saved between 30-40% of sourcing time. Recruiters working remotely will not only save time but will increase efficiencies and boost productivity with this technology. Your business may be running a little leaner these days, so automation is not just a luxury, but a necessity. Take your Bullhorn CRM capability to the next level and help make your recruiters even more productive by integrating DaXtra's powerful semantic search technology. 
---
Subscribe to the Customer Blog
Subscribe for trends, tips, and insights delivered straight to your inbox.