Compliance Manager: The next step in gold-standard credential management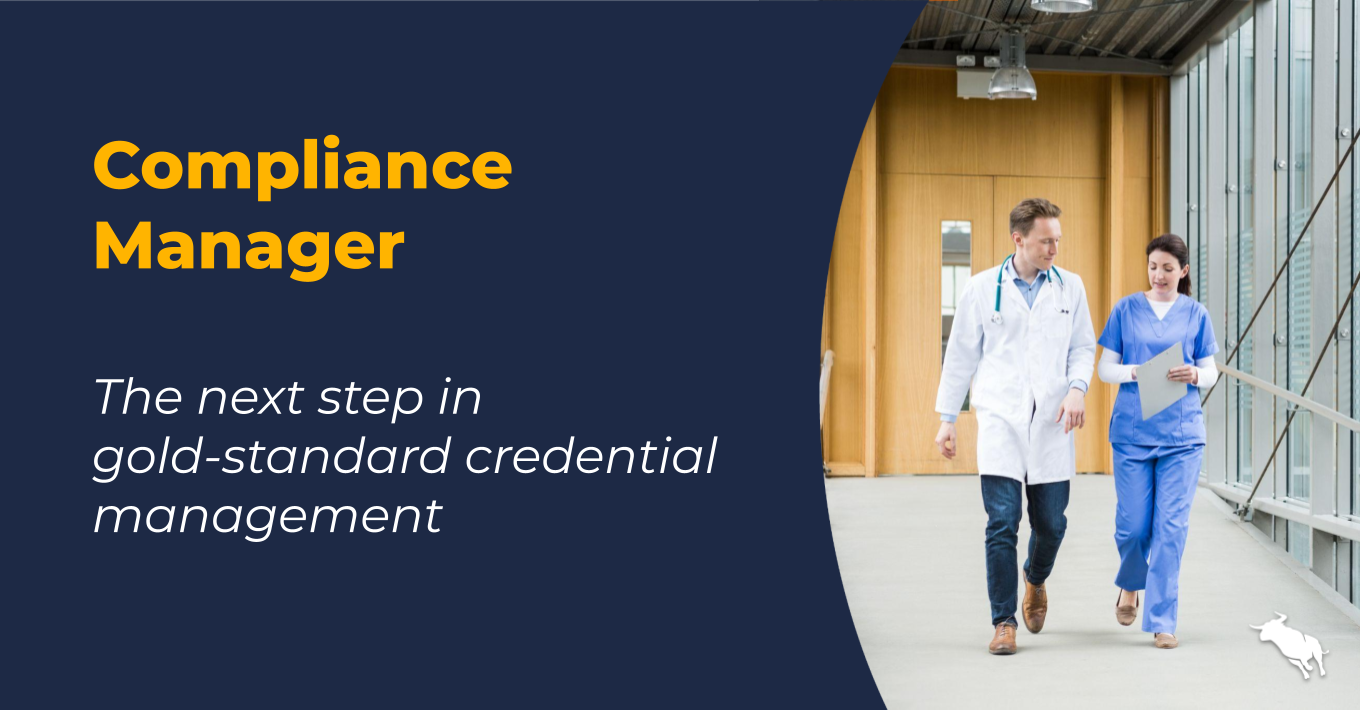 Healthcare recruitment professionals are aware of the challenges facing the industry. Our GRID Healthcare Industry Spotlight shows that the ongoing talent shortage and pricing pressure from market normalisation remain the top challenges of 2023, and economic uncertainty has added more difficulty to the mix.
As healthcare recruitment agencies find placing and redeploying qualified providers more challenging, these recruitment agencies are wondering, "How can we grow efficiently  in the face of a market normalisation and uncertain economy?"
To help answer this question, Bullhorn looked to address a common pain point: credentialing. 
Managing credentials has long been seen as a time-consuming, manual process that hurts the provider experience and a healthcare recruitment agency bottom line. Providers have identified manual onboarding processes and credentialing as top issues in working with healthcare recruitment agencies. On the other side, healthcare recruitment professionals report that credentialing is too manual and that the technology isn't tailored to fit their unique needs.
Bullhorn currently offers self-service credentialing that empowers providers to upload and manage their credentials on any device. In addition to self-service credentialing, the Bullhorn ATS enables credentials to flow from the client down to the placement, can store credentials specific to a provider, and has a list of all credentials requirements in a single view. While Bullhorn's credentialing capabilities were strong, healthcare recruitment customers shared they needed a more efficient process so credentialing specialists would know what credentials still need to be collected and validated.
To address that feedback and create more efficiencies, Bullhorn is now introducing Compliance Manager. Compliance Manager will increase your agency's compliance and allow your team to clear providers to start work sooner.
Introducing Compliance Manager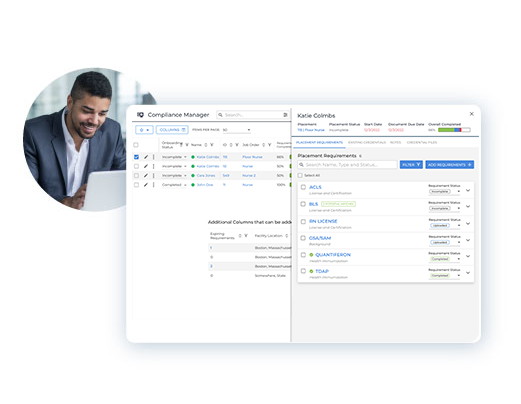 Compliance Manager, a new feature of the Bullhorn ATS, is the central hub that all provider credentials flow into for efficient management. By gaining full visibility into the compliance status of the entire workforce, credential specialists will know where to focus their time, making the process less manual and cumbersome, all while allowing them to:
Use an all-in-one view

to easily see the credential status of providers for each placement

Click to dive deeper

on a specific provider and determine next steps on what credentials and documents need to be collected with a requirements checklist

Store and manage credentials

securely in one place

Track expiring credentials

to drive greater compliance while on the job and help ensure providers are ready for redeployment
This new functionality works alongside the credentialing capabilities that Bullhorn has been building since 2018 to deliver a gold-standard credentialing experience to both your credential specialists and providers alike. 
With unified and dynamic credential management, you can drive greater compliance, clear providers to start work faster, and generate revenue earlier while reducing costs.
To learn more about Compliance Manager, reach out to your Account Manager.
Subscribe to the Customer Blog
Subscribe for trends, tips, and insights delivered straight to your inbox.