3 Reasons Why Document Automation is the Next Big Thing for Recruitment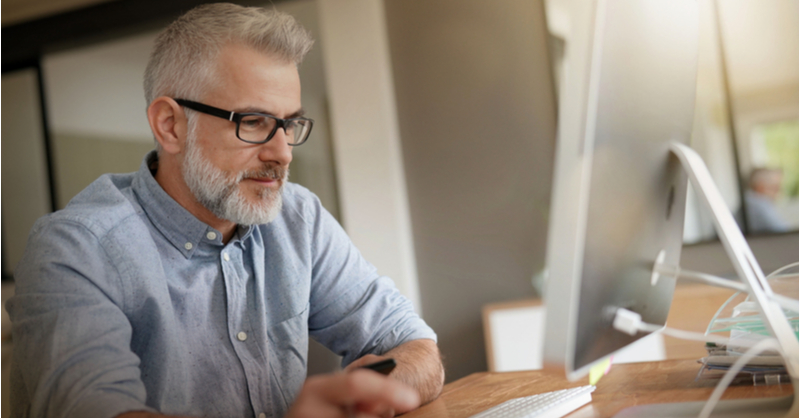 This blog was contributed by Bullhorn Marketplace Partner, Kyloe.
We were delighted to host a roundtable as part of Bullhorn EngageX 2020 in which Kyloe Director Raymond Pennie was joined by Ali Donnel (Vaco), Raj Surve (Cross Country Healthcare), and Russ Wallis (North Highland Consulting), as they discussed how they're using our document automation (aka 'documation') tool 'AwesomeDocs' as part of their strategies.

If you're new to documation and need a crash course, here's what you need to know and why you should care: 
Documation is

 

a 

contraction

 of 'document' and 'automation.'

I

t means to 

'a

utomate and streamline your document management processes.'

It's particularly useful 

for

recruitment companies as it maximises efficiency

 when creating, sending, and storing important documents such as CVs

, 

submission

packets,

and contracts

 while mitigat

ing

 associated risks.

 

AwesomeDocs 

sits within Bullhorn ATS & CRM – you

don't need to 

l

eave

your ATS to use it

 and it keeps everything in one place.

 
As the industry landscape becomes even more competitive due to impacts of COVID-19 and companies look to operate on leaner budgets and get rid of on-premise paperwork, documation could be just what you need.  
The benefits of documation – 'The three Cs'
During the roundtable, our panelists discussed the challenges that implementing documation via AwesomeDocs has solved for them, and why you should be considering it as part of your strategy. As part of this, there were three key themes that emerged – centralisation, compliance, and consistency. 
Centralisation 

Branding 

of

 documents 

can be controlled centrally, 

meaning that 

users

 

have a consistent database of document templates at their fingertips

, ensuring 

that any document created looks

 

exactly 

how it should.

 

You can also set up templates to meet client requirements, such as unbranded versions or 

unique 

cover sheets

. 

 

We've all heard stories

 about

 

documents getting lost or 

being 

stored on 

local machine

s

, meaning that they can't be located when 

needed. 

One of the huge benefits of documation is th

at the document automatically saves where it's supposed

 to be

. For example, 

with AwesomeDocs, 

you can send a contract for signing via DocuSign and when the completed version comes back 

it 

will

 automatically save back to the correct record in Bullhorn.

 

Compliance 

W

hether you need to include relevant credentials for a certain type of role

 in order to meet candidate verification requirements

 or 

show location-specific

 legal language on a contract, it's possible

 with documation

. 

 

By storing documents in a central place, you

 can also ensure you stay on the right side of the law and

 mitigat

e any

 

data related 

issues associated with saving

 files locally.

 

Consistency 

Consistent workflows develop routines which, in turn, drives efficiency. 

Mundane, manual tasks such as 

formatting CVs

or scanning, signing, and uploading contracts can eat up a huge amount of time

; by streamlining and automating these tasks

you can maximise output.

 

Recruiters at North Highland

 

were

 

spending

 an average of 15 minu

tes on formatting a CV–

with 

AwesomeDocs 

they've reduced

this to just two minutes per CV, sometimes even less.

Not only does this mean

 that

 

documents can be sent

out faster, but it also frees up 

time to spend on 

other things like building relationships with clients or

 

placing candidates!

 
The ROI in terms of cost and time is huge. How could your employees be using the time saved on completing mundane tasks and fixing errors made when doing them manually? The electronic signing functionality also allows you to eliminate paper, ink, printing, and mail costs, and save some trees! 
How to incorporate documation into your strategy
When used properly, AwesomeDocs not only improves your internal processes, but it also can drastically improve the client and candidate experience. Our panelists recommend the following steps to anyone considering documation: 
Know what you're trying to accomplish: Have a clear vision of what you're trying to solve

 

Start small:

Solve specific needs and master that

 –

 you can identify other use cases when you're up and running

 

Ensure your data is structured properly: I

f the data isn't right, the document won't be right.

 
We recently hit a huge milestone with AwesomeDocs when it was used to generate its millionth document! If you're interested in learning how you can join our clients in using documation to drive your business, book a free demo today! 
---
Subscribe to the Customer Blog
Subscribe for trends, tips, and insights delivered straight to your inbox.