Herefish by Bullhorn Year in Review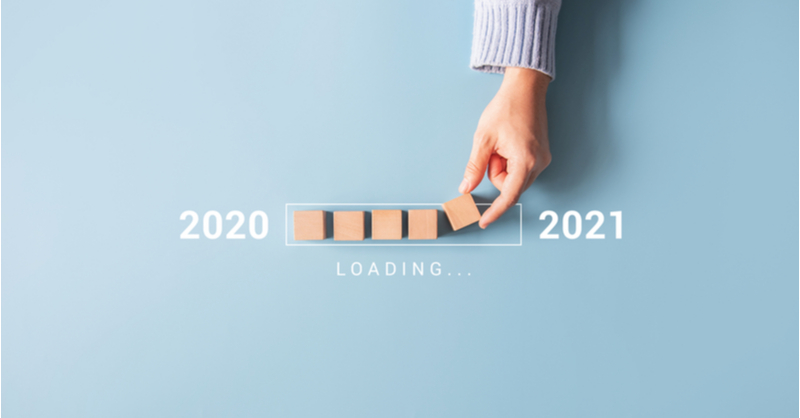 It's been quite the year since we welcomed Herefish to the Bullhorn family in January. So what have we been up to since then? In case you missed them the first time around, here are some of the key updates and enhancements we've made to Herefish by Bullhorn this year.
May
Herefish Menu Icon:

Herefish

by Bullhorn users on Bullhorn Novo will now see a new Herefish by Bullhorn icon in their menu, rather than a generic gear icon, helping them more readily identify the correct menu item. 
June
New contractor stats: We've introduced new contractor stats to the Herefish by Bullhorn dashboard: Active, Ending, and Redeployment Percentage.
Export to PDF:

Users can now export Surveys, Dashboard, and Automations to PDF.

Accelerated Job Sync

: Jobs now sync with the ATS every 10 minutes, keeping Herefish by Bullhorn up to date with the latest information.

Ignore Subscription Status

: We have introduced a new setting that will ignore subscription status when sending required communications to consultants.

Duplicate Lists

: A contact and candidate list is auto-populated with all the ATS duplicate records.

Feature Gating:

Features can now be turned on and off for customers. Features that have been disabled will appear as

greyed out

.
July
New Survey Question Types

: Users can now include drop-down menus, multi-select questions, and checkboxes to their surveys, enabling users to gather more information to understand their candidates better.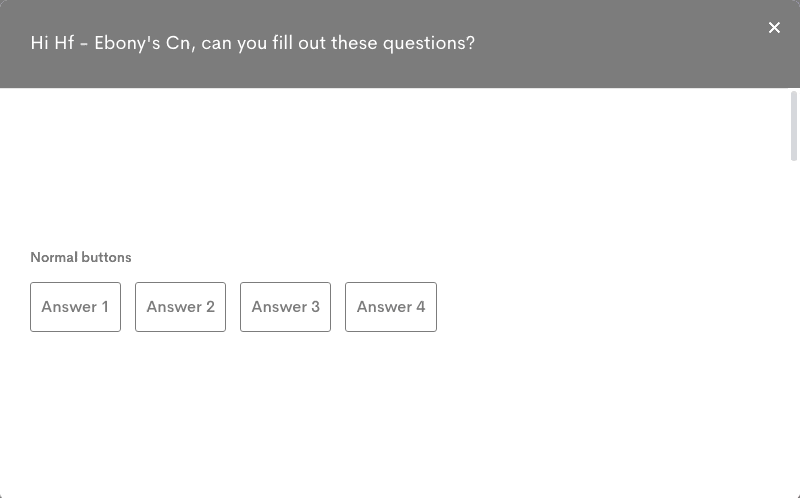 Unused Lists and Automations

: Any unused lists or automations will automatically hibernate to help users keep their automations organised and manageable.

Contractor Dashboard Stats:

New stats have been added to the contractor dashboard to provide actionable insights into business productivity and key metrics. 
August
Automation Branching

: We've introduced automation branching, expanding your automation possibilities and customisation.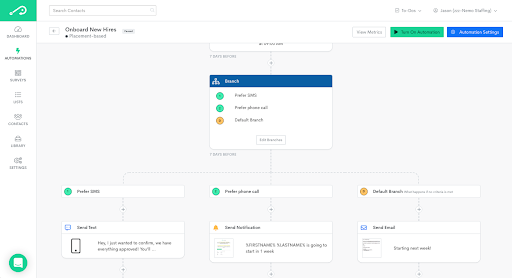 Search on Parent Company:

Parent company is now a searchable field, expanding Herefish by Bullhorn's search capabilities.
September
Entity-based Surveys:

You can now include merge tags from entities in surveys. For example, you could ask a placed candidate "

How is the

Project Manager

role at

Coca Cola?

" using these tags. You can also save response data to supported entities, and export responses with the entity data. 

Candidate Timezone Support:

You can now send messages localised to the candidate's time zone as well as merge time in the candidate's time zone, such as an interview time.
October
Survey Results Export:

All ATS (standard and custom) fields are available for export. Also, users now have the ability to automate a weekly export of their survey results to an email address.

Integration with Bullhorn Credentialing:

Herefish by Bullhorn users who also use Bullhorn's credentialing functionality can now receive notifications about upcoming expirations.
December
Update Company Fields:

You now have the ability to update fields on a company as part of an automation.
Ability to Copy Lists:

You now have the ability to copy lists from within Herefish by Bullhorn.
Encrypted Surveys

: For added security, we've introduced the ability to encrypt the URL in surveys.
Make sure to check out our monthly Product Updates and Enhancements blogs to stay up-to-date on the latest releases. For more information on Herefish, visit bullhorn.com/products/herefish/.
---
Subscribe to the Customer Blog
Subscribe for trends, tips, and insights delivered straight to your inbox.