How Busy Recruiters Kept Their Workforce Compliant During COVID-19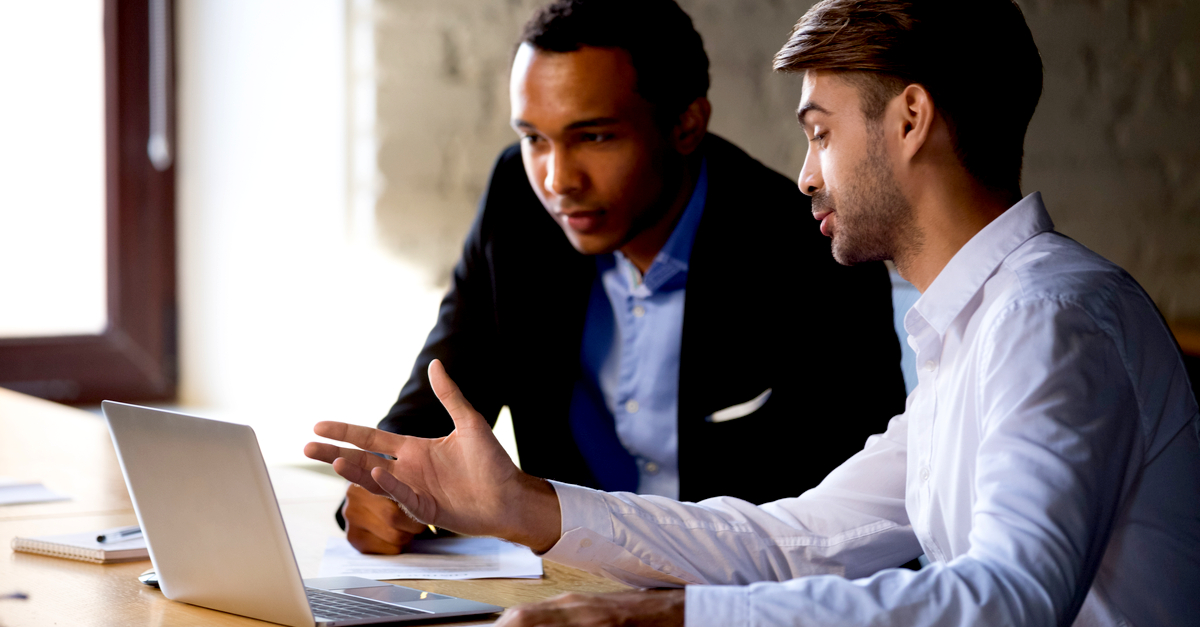 There is no question that COVID turned our lives and business on its head this year. From a recruitment point of view, many of us have had to adapt and implement processes and additional safeguards to engage applicants remotely. During the pandemic we've seen a massive growth in video interviewing, qualitative and quantitative background checks, and other testing to make up for the absence of face-to-face interaction.
Rapid change brings new demands that put pressure on businesses to re-think operational procedures and reduce administrative burdens, all while continuing to deliver a quality experience – whether it's for their candidates or customers. And when duty of care and legislative requirements are involved, the stakes are even higher.
With so much to focus on just to stay afloat, it would have been easy for some businesses to drop the ball on their workforce compliance obligations and expose themselves to unnecessary risk. But for the busy recruiters using Bullhorn integrations, it couldn't have been easier to maintain their commitment to workforce compliance and duty of care when hiring new staff – even during the chaos of COVID-19.
Fast, effective screening on new hires
When labour demands began changing almost overnight in response to the pandemic, many businesses needed new workers to be trained, compliant and work-ready fast to keep up with new labour demands. Others were scrambling to consider duty of care and work health and safety compliance for existing staff that suddenly had to work from home.
When this happened, Bullhorn customers using the WorkPro integration were able to leverage the power of both platforms to drive efficiencies with hiring and drastically cut admin time. During a time of great change, this technology enabled businesses to focus attention on pivoting and driving their businesses forward, knowing the details were more than covered – even with a leaner team on the ground.
WorkPro provided recruiters with a comprehensive platform to request and manage their fundamental screening and compliance tasks, all from a single dashboard. Not only did it automate and streamline their background checks, induction training and license and ticket management processes, the system also updated regularly to ensure all of their legal obligations were met.
Requests could be sent individually to candidates or in bulk with just a few clicks, with customisation options to suit jobs and industries. In minutes, tens or hundreds of candidates would receive one login where they could complete all of the background checks chosen for their role by the employer.
From March to June, WorkPro processed close to 35,000 Australian Police Checks and 69,000 Work Rights checks. These allowed recruiters to ensure due diligence and compliance standards were not affected as they worked hard to mobilise workforces in the face of changing industry requirements.
Rapid workforce compliance
As well as screening candidates, WorkPro enabled Bullhorn users to onboard new hires quickly using the same platform. It allowed them to not only meet their legislated duty of care and get workers ready for work fast during a global health crisis, but also keep their records in one centralised place online so they could prove compliance easily if called upon.
For candidates, it meant a seamless, high-quality and efficient experience as they moved through the hiring process.
Businesses were able to choose from pre-built job and industry-specific modules to create the right induction package for new starters from a comprehensive Inductions and learning library. This could then be sent out in bulk, with live support from WorkPro to remove the administrative burden and speed up time-to-hire. Smart notifications ensured they were kept updated on who was work-ready, and they could search, view and monitor progress as it was completed.
Back in February this year a total of 29,400 compliance-related learning modules had been completed in WorkPro. When COVID-19 took hold, recruiters responded quickly. By April, they had used WorkPro to deliver over 99,000 modules to immediately meet their duty of care obligations during the crisis for candidates and existing staff.
As the pandemic began changing the face of recruitment, WorkPro prioritised the release of new COVID-specific training modules to support customers. These included Working from Home Safely and Checklist, and then, as the situation changed, another module, Returning to Work Safely for Candidates and Managers. These enabled businesses to confidently onboard new and existing staff with much-needed training and information to mitigate risk and remain safe on site.
Whether staff were displaced, working from home or managing a remote team for the first time, employers were able to immediately respond – keeping their staff trained to the highest level, and showing leadership in their organisations by placing their duty of care obligations and industry compliance first.
Smarter screening & compliance starts here
In what has been a difficult year, technology partnerships such as WorkPro and Bullhorn provided employers with a solution they could trust.
Using a robust, streamlined system to automate workforce compliance, they were able to mobilise teams quickly and conveniently. This empowered them to respond to the changing demands of a global health crisis with confidence, knowing their legal obligations to industry and staff were covered.
It's never too late to streamline your screening and workforce compliance. Visit WorkPro in the Bullhorn marketplace today to see what this powerful integration can do for you.

Subscribe to the Customer Blog
Subscribe for trends, tips, and insights delivered straight to your inbox.