Increase Recruiter Outreach by Over 150% With Cloudcall and Bullhorn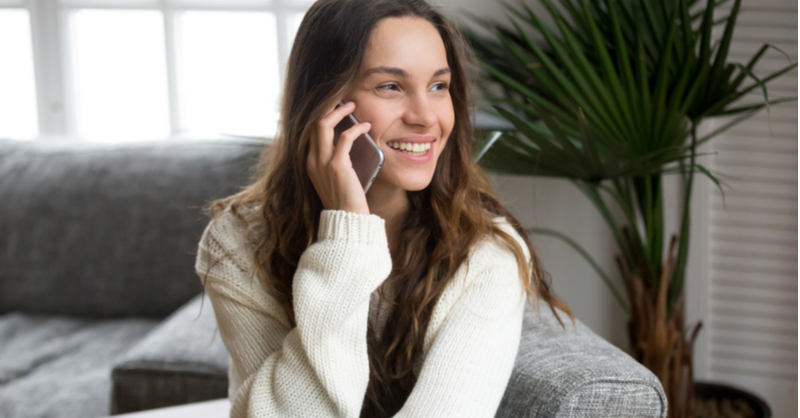 Since 1963, Huffmaster, the nation's first single-source strike services agency, has earned its reputation on the front lines of some of the nation's most difficult and high-profile labor disputes. Based out of Clawson, Michigan, Huffmaster assists with all aspects of workforce management, including contingency planning, replacement personnel, and security.
The Need for an Integrated Voice and Messaging System
In 2018, Huffmaster was facing several problems: Without call recordings, the company couldn't hold their recruiters accountable for promises made to customers and candidates. Further, it lacked the reporting and performance tracking that would provide visibility into recruiter workflow and allow for improved performance. And manual efforts—such as manually dialing contacts and leaving voicemails one at a time—were simply not fast enough.
The Bullhorn and CloudCall Solution
In May of 2018, Huffmaster upgraded from their previous phone platform to CloudCall. With this integrated solution, Huffmaster has been able to increase mobility, accountability, and gain much-needed insight into recruiter performance.
CloudCall Go!
With many of Huffmaster's full-time staff working from home, CloudCall's mobile application, CloudCall Go!, allows employees to take calls on the go—whether at home, in the car, in the office, or anywhere else—all while utilising the company phone system. This means that employees didn't have to give out their personal numbers and all conversation data is stored in Bullhorn. Kevin McNally, Director of IT at Huffmaster, estimates that CloudCall unified communications increased their recruiters' ability to reach out to people by at least 150%.
Call Recordings
Today, Huffmaster can reference previous conversations with certainty through Call Recordings. As a result, nothing on the record is disputed—which makes holding recruiters accountable as easy as pressing "play" on the recording.
"Switching over to CloudCall has given us more insight and given us the ability to better manage our people." – Kevin McNally, Director of IT, Huffmaster
Analytics
With CloudCall's analytics, Huffmaster can see who is picking up the phone, how many calls are made, the duration of each call, and more. Any team member, including temporary workers, can be held accountable to company metrics, whatever those may be.
Progressive Dialer and Voicemail Drop
Huffmaster's healthcare recruitment division is responsible for building contact lists of Registered Nurses and Certified Nursing Assistants for times of strike, and with the Progressive Dialer and Voicemail Drop features, their recruiters can quickly call hundreds of contacts in short periods of time and leave voicemails en masse. Recruiters can dial through pre-defined lists and leave voicemails, ensuring that hospitals, nursing homes, and assisted living facilities get the support they need during labor disputes.
"Now [our recruiters] don't have to sit there and get that voicemail fatigue and say the same thing over and over and over again." – Kevin McNally, Director of IT, Huffmaster
---
To explore the integrated Bullhorn and CloudCall solution, visit the Bullhorn Marketplace.
Subscribe to the Customer Blog
Subscribe for trends, tips, and insights delivered straight to your inbox.