How LaborMax Went From Shipwrecked to $3.5 Million with Bullhorn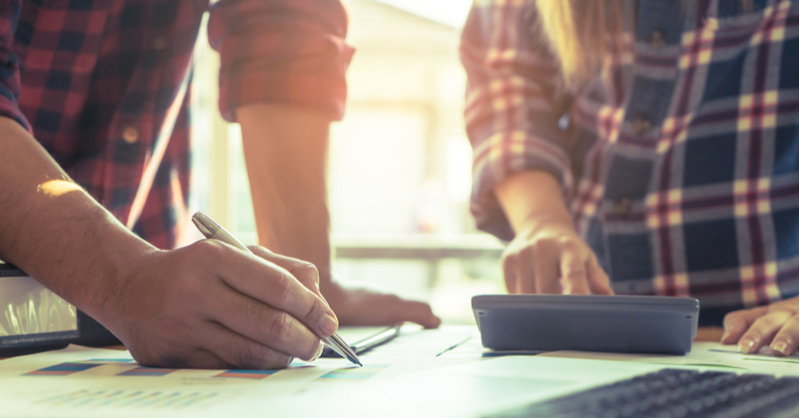 Founded in 2002, LaborMAX Staffing is a contingent recruitment company headquartered in Kearney, Missouri, with 105 locations across 31 states in North America.
When Shane Glavin, CIO and CFO at LaborMAX started in January of 2018, the company was pushing through a bumpy implementation with Bullhorn. According to Shane, there were two reasons why the company was struggling to implement Bullhorn: the company had no clear vision of Bullhorn's capabilities, and no internal infrastructure in place at LaborMAX to support the transition. "I don't think it was clearly defined and understood why we went with Bullhorn and what Bullhorn even was," Shane said. "It was like marrying somebody that you just went on a blind date with."
In June of 2018, Shane and the LaborMAX team attended Bullhorn's annual staffing and recruitment conference Engage Boston. "That's when the light bulb went off," Shane said. "Tony Shine, President of LaborMAX, came to me and he said 'I get it. Bullhorn is the ecosystem." This newfound understanding of Bullhorn's capabilities was transformative. Equipped with a clear vision of what LaborMAX could be, Shane set out to metamorphose the company leveraging Bullhorn as the foundation of that transformation.
Building a Bridge
As the team rediscovered its excitement around Bullhorn as a technology platform, LaborMAX leadership was building their relationship with the Bullhorn team. "Our approach was that we didn't care what happened in the past, we wanted to have a solution," Shane said. "We built a bridge."
For Shane, transitioning from the traditional client-vendor relationship to a partnership was the true turning point with Bullhorn.
"You're a partnership when you start treating each other like true partners to where our success is Bullhorn's success, and we really can just peel it back and be brutally honest and work together. I think that is where the relationship absolutely changed and it really took off," Shane said.
A Technology Company That Does Recruitment
"When I came into LaborMAX, my desire was to change the culture. I felt like LaborMAX was a great company. I believe that the team here out-hustled a lot of their competition, but where we were lacking was technology," Tony said. "I felt like we were stuck in 1980. And when you look at our internal processes, very little was streamlined. Everything was just kind of thrown together."
Most importantly, Shane believed in his vision – that LaborMAX could be more than a recruitment company: LaborMAX would be a technology company that does recruitment. With this mindset, Shane laid out a two-pronged approach: "First, we had to change our culture to be very innovative in mindset. Instead of being tactical, we became strategic as a company. Second, we had to allocate resources to build an internal team that can deliver this product and other products that we're going to attach to this ecosystem."
"I created an 'Evolve' team to focus on evolving the company forward in innovation and strategic technology," Shane said. "And what I told individuals is, if you're innovating for implementing technology, just for the sake of doing it, you're going to fail every time." The newly-formed Evolve team turned their attention to strategically positioning LaborMAX in a position for success with a vision for innovation at its core.
Building an Ecosystem
At the advice of their account manager, LaborMAX invested in Bullhorn marketplace partner TonicHQ—a Bullhorn System Integrator that helps configure your new Bullhorn system. Soon enough, LaborMAX was well underway rolling out Bullhorn in a strategic phased approach to optimise the success of the end-user. With the nucleus in place, Shane and his team turned to the Bullhorn Marketplace to build out their tech stack.
After investing in partners Sense, Checkr, and CloudCall, through Bullhorn's open ecosystem and platform for extensibility and innovation, LaborMAX is projected to increase their bottom line by 40 percent in 2019, without having one additional dollar on their top line. "Whether it's Cloudcall, whether it's Sense, whether it's Checkr, we have put together a seamless process and a rollout structure that is going to allow us to deliver," Shane said.
But building out LaborMAX's tech stack with Bullhorn at its core was only half the battle. LaborMAX had to put resources behind their implementation and put an infrastructure in place for continued growth.
"You can't do major changes without a top-of-the-line training center," Shane said. So in April of 2018 the team created LaborMAX University. "It's a one-stop shop centrally located where we can put all this great training that we're developing with our third parties, but also internally," said Shane, "And before individuals get the new applications that we're rolling out, they have to pass the test."
A Value Plus One Approach
Shane takes a very specific approach to any technology LaborMAX invests in: value plus one. This means that the value of that technology positions them strategically in the future, which will drive the top line but will also provide an immediate ROI that outweighs the investment cost. "Every bit of the strategic technology that we've brought on—which is quite a bit—had an instant cost saving over what we were originally paying for," Shane confirmed.
Shane's advice for other recruitment companies? "I think that every individual that goes with Bullhorn should stop looking at Bullhorn as an application, and say to themselves, how can I make Bullhorn a person?" LaborMAX has done just this, utilising Bullhorn to do the work of an additional Account Manager in each of their 100 offices, ultimately reflecting a $3.5 million savings for LaborMAX.
"My approach with Bullhorn and its partners that we're going with is no different than having an additional account manager in the office because that account manager doesn't call in sick, it doesn't have a bad attitude, and it always performs at top notch," Shane said. "So you're getting a best-in-class account manager by effectively bringing on Bullhorn and all of its partners with what we've done."
The Future
From frustration to $3.5 million in savings in two years, Shane is incredibly proud of the metamorphosis LaborMAX undertook in a short window of time.
"It feels great knowing that the culture has changed and we have something real that's ongoing. We have the buy-in of the partners now. We have a small but elite team internally that is delivering this. And again, without one extra dollar to the top line we will be positioned, once all these new apps are in place, to deliver 40 percent to the bottom line," Shane said.
For Shane, the evolution of LaborMAX doesn't end with the ecosystem as it is today. "Evolve isn't just Evolve 2018. Now we're Evolve 2019, next year, 2020, then '21 Evolve. You're always evolving or you're dying."
"There's no question that with what we're doing, we're going to be a leader in our industry when it comes to technology."
Subscribe to the Customer Blog
Subscribe for trends, tips, and insights delivered straight to your inbox.