March 2022 Product Updates and Enhancements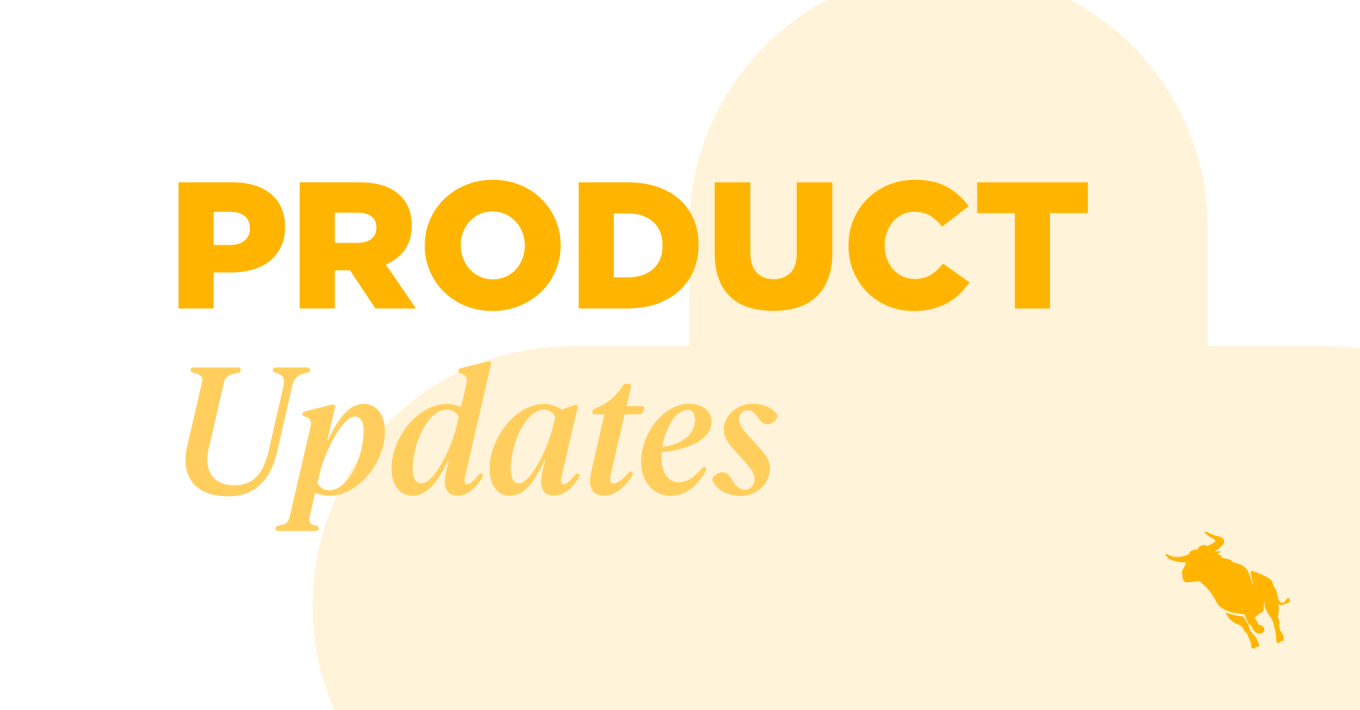 Curious what product updates and enhancements we're launching in Bullhorn this month? Read on to explore the highlights of the March 2022 Bullhorn release and what it means for you. We roll our updates out in phases, so if you don't see these changes reflected in Bullhorn yet, you can expect to see the following highlights in your instance by the end of the month.
Missed the product updates last month? Check out the February 2022 release highlights while you're here.
Updates to Bullhorn ATS & CRM
Novo
Novo Elements Modernisation:

The styling and font are being updated for improved accessibility.  

Logo Customisation:

The Bullhorn logo shown on the top left corner can be replaced with a custom logo.

Candidate File Type List:

All of the options on the Actions dropdown from Candidate files will now reflect the language designated in the localeSetting.

Column Names on the Client Corporation List View Update:

The columns 'Contacts', 'Child Client Corporations' and 'Owners' on the company corporation list page will now reflect the language designated in the localeSetting.

Job Workflow Icons Hint Update:

Hints above the Job workflow icons will now reflect the language designated in the localeSetting.
S Release
Filtering Tasks by the 'Assigned To' Column:

The Tasks list was updated to ensure that the search results are accurate when using the "With Assigned To" filter in the search criteria. Clients who need this working correctly will need re-indexing completed.
Product Updates for Bullhorn VMS Sync
VMS Sync
Calculate the End Date from Start Date and Duration for AyaConnect:

The "End Date" is now calculated from the "Start Date" and "Duration" for AyaConnect reqs.

Improved Status Handling for ShiftwiseAPI Reqs:

The handling of reqs with the status of active, closed, and removed for ShiftwiseAPI has been enhanced.
VMS Sync Submittals
Fieldglass Submittals Values:

The drop-down values displayed for Experian's Site Field were updated to show all values.
VMS Selectors
Client Field for FocusOne:

The client Field is now being captured for FocusOne reqs.

Shift Type and Category Fields for BlueSky:

"Shift Type" and "Category" fields are now being captured for BlueSky reqs.
Bullhorn Automation Product Updates
Add URLs to Survey Questions:

Users can now add a URL to the content section of survey questions.
For a complete look at March's product updates, please visit the full release notes.
Subscribe to the Customer Blog
Subscribe for trends, tips, and insights delivered straight to your inbox.