May 2021 Product Updates and Enhancements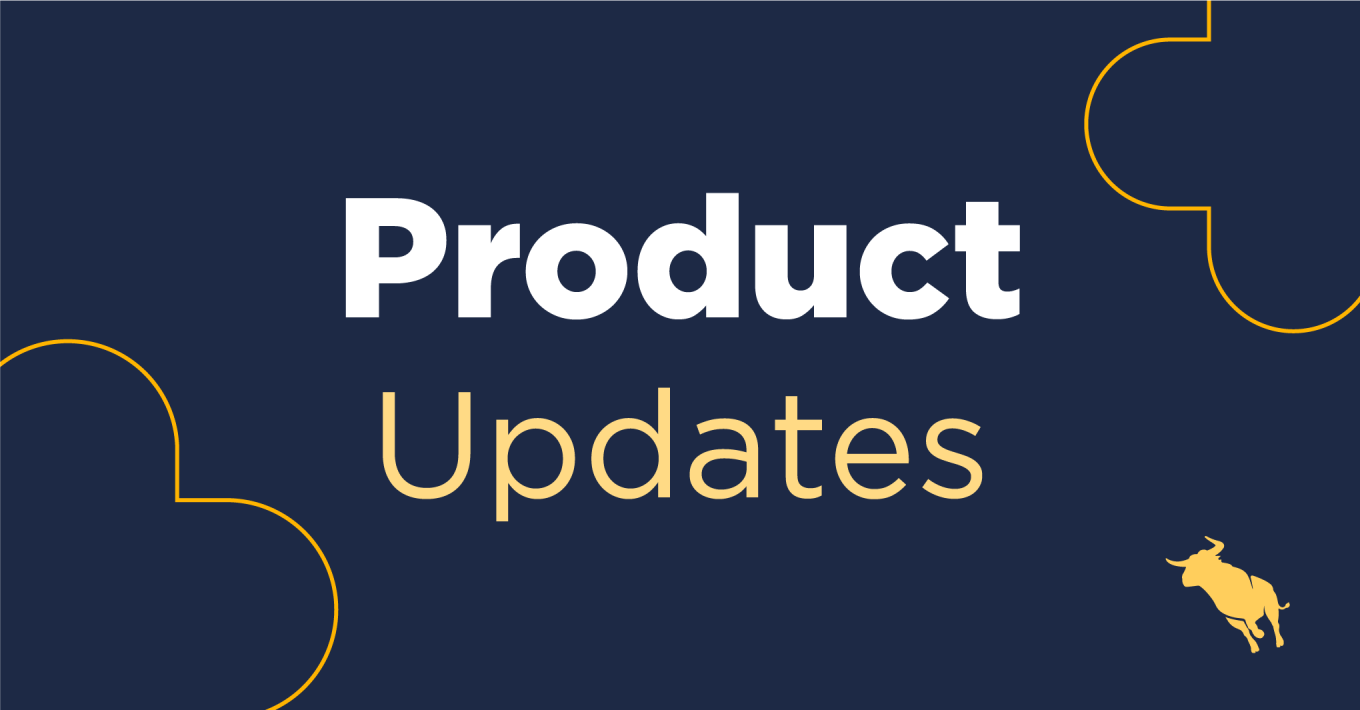 Curious what product updates and enhancements we're launching in Bullhorn this month? Read on to explore the highlights of the May 2021 Bullhorn release and what it means for you. We roll our updates out in phases, so if you don't see these changes reflected in Bullhorn yet, you can expect to see the following highlights in your instance by the beginning of June.
Missed both product updates last month? Check out the April 2021 release highlights while you're here.
Updates to Bullhorn Novo & S Release
Novo
Company Ownership Feature:

We have introduced a 'Company Ownership' feature that allows users to assign owners to Company Records. We've also introduced a new owner type, 'Department Owner,' on both Company and Contact records. 
isRequired Field on Credential Requirements:

An

isRequired

field has been added on Credential Requirements to specify if the requirement is a hard or soft requirement. 

Field Interactions for Move to Placement:

Field Interactions will now be supported when moving a Submission to a Placement from the Submission tab.
S Release
Edit History Field Changes in Data Mirror 8:

Edit History will now contain all of the field changes from the edit when replicated to Data Mirror.

Add an Email from a Chain to a Note:

The Email Gadget (Gmail & Outlook OWA & Desktop) will now recognise which email from a chain is being added as a note.

Mass Mail with DKIM and DMARC Available:

Mass Mail with DKIM and DMARC support is now available, which reduces the likelihood of mass emails being marked as spam. Please reach out to Bullhorn Support for more information on how to enable this feature.
SSO Expired Session Login Prompt:

When an SSO user has an expired session, they will now see a prompt to log in via their SSO provider. After completing a login, the user will be redirected back to the original Bullhorn session window.

REST Trigger Proceed on Error Check:

Admins will now be able to control whether REST triggers are disabled upon error and the number of errors before being disabled.
Herefish by Bullhorn Product Updates
Location Matching:

The location matching functionality in the Auto-Match & Semantic Match service has been improved to enhance user experience.

Field Interactions:

The Field Interactions tool has been improved to increase performance and usability.

HelpHero:

An integration with HelpHero has been added to Herefish to assist clients with application workflows.
Product Updates for Bullhorn VMS Sync
VMS Sync
Brassring Integration:

A new Brassring VMS Integration has been added. 

Facilities Field for iCims:

Parsing for the Facilities field on the iCims VMS Integration has been added. 

Get Attachment for Dotstaff:

Get Attachment

functionality is now available for the Dotstaff VMS Integration. 
VMS Sync Submittals
Beeline Puppeteer Candidate Creation:

We've added more handling for variants when creating a candidate using the Beeline Candidate creation steps.

Date of Birth Parser:

The parser for Date of Birth fields on certain Beeline VMS Integration submission fields now works as expected. 

Submittal Details Work Fails Error:

Creating a dummy candidate in the Beeline VMS Integration will now work as expected.
---
For a complete look at May's product updates, please visit the full release notes.
Subscribe to the Customer Blog
Subscribe for trends, tips, and insights delivered straight to your inbox.