How this Agency Created 20% More Interviews with AI for IT Recruitment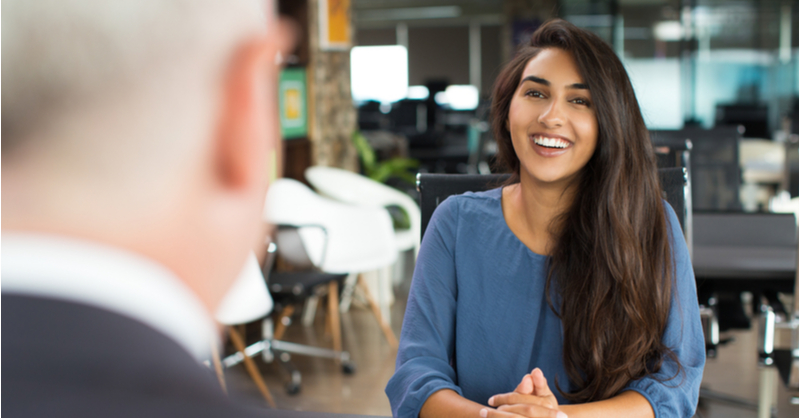 Many businesses are using this economic downturn as a chance to reevaluate their technology infrastructure and their remote work policies. Some are choosing to work remotely in perpetuity, Twitter, Square, and Shopify, for example. Such companies are hiring additional IT professionals to address security and networking issues of remote work.
For example, one report showed that technology companies are hiring at volumes 3x greater than the same month last year. One tech CEO said, "The next few weeks will provide an opportunity to hire the very best talent out there."
Many leading IT recruitment agencies are using Mya to perform database outreach and create a talent pipeline for their recruitment teams. One example is Talent Launch, a nationwide network of independently operating recruitment agencies under common ownership that is currently using Mya Outreach in conjunction with a Mya-Bullhorn integration to keep its talent database fresh and generate a pipeline.
TalentLaunch's incredible AI-Powered IT recruitment model
I sat down with the head of technology and innovation at TalentLaunch to discuss how they were using Mya Outreach. They've created serious improvements to their recruitment team's efficiency, reduced their time to fill, and improved their candidate experience.
At TalentLaunch, the secret sauce starts with its culture. It's a culture that believes deeply in innovation. TalentLaunch's head of technology said, "Staffing has to change its mindset about how we do things. We have to get smarter about how we interact with each other internally at every level of our organisations and outside to our clients as well as our candidates."
What TalentLaunch did is deploy Mya to outreach to their database and create a qualified candidate pipeline for a mix of hourly and professional roles. Roles that they're using Mya to source for include project managers, IT consultants, warehouse workers, assembly workers, and help desk positions.
All of the metrics are up and to the right
Funny enough, these are the exact roles companies are hiring for in droves during the pandemic. Their head of innovation shared that Mya's outreach produced a 50% average candidate engagement rate for their campaigns. That's astounding, especially when you compare it to the low single-digit response rates they had to manual outreach.
Mya also completed screening conversations with 36% of all candidates. So TalentLaunch is not only engaging with more of their candidates than ever before but is actually having full-on conversations. Finally, Mya converted 10% of all candidates into interviews scheduled with TalentLaunch recruiters.
With Mya Outreach, TalentLaunch transformed the performance of its recruitment operations. They've become more efficient and more effective on every measurable metric.
Directly integrated into Bullhorn – easy on the team
Mya created an intuitive workflow for their recruitment teams. 100% of candidates who had completed screening conversations with Mya had their candidate status field updated inside Bullhorn with no manual intervention. The Director of Innovation shared that recruiters find it so convenient to sort candidates by status directly in Bullhorn. TalentLaunch found that recruiters were most interested in candidates with the status "conversation complete-qualified" and status "scheduled."
When a TalentLaunch recruiter clicks into a candidate profile in Bullhorn with either of these statuses, they then review Mya's conversation log. In the log, they'll find the information they need to reach out with personalised 1-1 communications to qualified candidates who completed screening but did not schedule.
Conversational AI delivers business transformation
Instead of spending hours managing cold email campaigns and mass text message campaigns with less than 30% open rates and single-digit response rates, recruiters at TalentLaunch now spend their time engaging only qualified candidates who are sourced directly from their existing Bullhorn ATS data.
Using Mya Outreach produced a weekly time savings of 10-20 hours per division. TalentLaunch is also completing 20% more interviews and decreased their use of cold calls by 15%.
"For us, it's really about letting people concentrate on more complex things. Repetitive tasks are something you need to plan for day to day. They're things that we don't want people to spend their time doing."
Start your digital transformation journey with Mya
What is the biggest pain point in your business that you want to solve? Whether you're looking to solve for candidate experience, recruiter productivity, or improved profitability, conversational AI for recruitment is the solution that'll get you there.
In a world shaped by technology disruption, conversational AI is the way forward for unlocking sustained competitive advantage. The world is digitally transforming, it's time your recruitment company does the same. Using Mya with Bullhorn is your best bet for getting to where you need to be.
---
Subscribe to the Customer Blog
Subscribe for trends, tips, and insights delivered straight to your inbox.