Bullhorn Onboarding: A Year in Review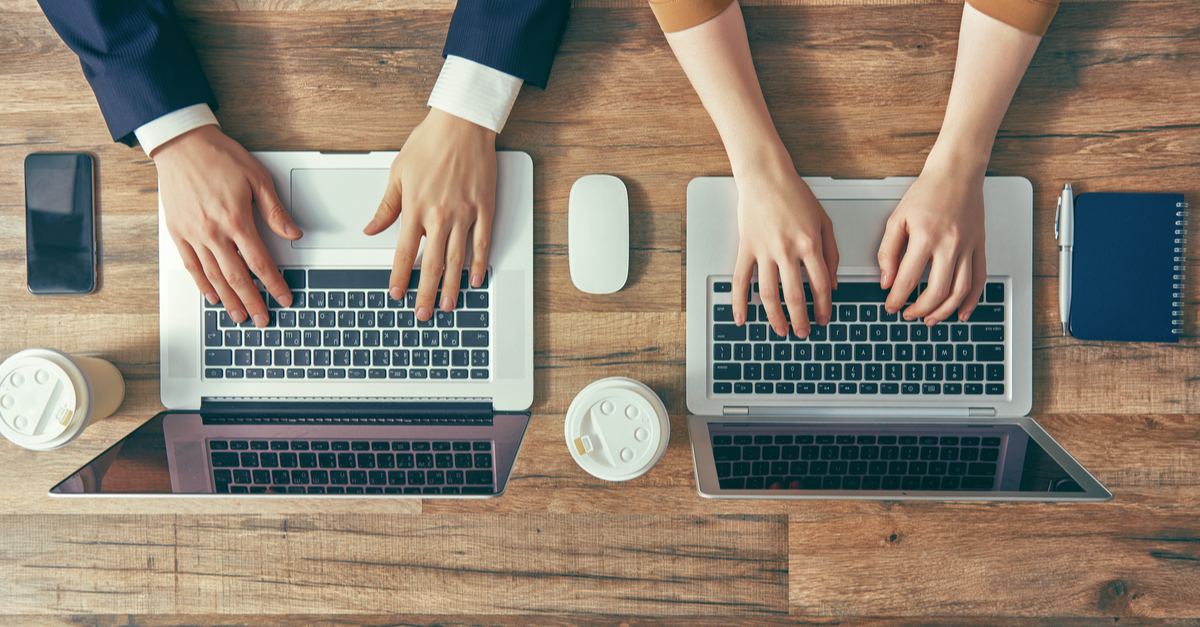 Between acquisitions, new products, and updates to our existing solutions, 2019 was a big year for Bullhorn. Our own Bullhorn Onboarding product underwent a huge transition in 2019, as well! Not only did we completely revamp the UI, but we also added enhanced functionality and made some improvements behind the scenes to continue to provide the tools for a streamlined onboarding process. 
Bullhorn Onboarding was first released in 2014 and has undergone a huge transition in the years since the needs and workflows of the recruitment industry have evolved. While Onboarding has consistently provided a more streamlined way to onboard candidates, in 2019, the Bullhorn Product Development team conducted an overhaul of the UI and added enhanced functionality to continue to deliver best-in-class solutions that help businesses provide an even better candidate and client experience. 
Read on for a year in review, taking a look at the improvements and new features that we've added to Bullhorn this year:
Revamped User Interface
One of the biggest changes we made to Bullhorn Onboarding this year was the update to the overall user interface (UI).  Onboarding users who are familiar with Novo elements from the Bullhorn ATS will now notice many similarities between the two applications. Novo features a cleaner look as well as streamlined workflows to help improve productivity for all users, regardless of role. Users are also able to customise their own individual Bullhorn instance so each team member can configure Bullhorn to work the way they do. 
Redesigned Document Builder
One of the flagship aspects of Bullhorn Onboarding is the document builder.  The newly redesigned document builder has been completely overhauled to allow you to create documents in minutes instead of hours. Best of all, we redesigned the new document builder to be crash-proof, so you can ensure your hard work counts the first time.
Based on customer feedback, we also added alignment guidelines to make it easier to create intuitive and skillful documents without any design background. Simply drag and drop your fields into place and the alignment guidelines will automatically appear to ensure your fields are perfectly aligned, symmetrical, and ready for sharing.
Enhanced Visibility 
With the release of the new version of Bullhorn Onboarding, we added a new list view that helps users easily see where all of the candidates in the process fall within the onboarding workflow. You can quickly access important information about each of your candidates, including information from the applicant tracking system (ATS), right in the list view using the binocular view, reducing the need to switch between windows.
Updated Localisation/Translation Functionality
In 2019, we ramped up the efforts to localise and internationalise Bullhorn Onboarding. Now, you can translate and send onboarding documents in English, Dutch, French, German, and Spanish, and candidates can even specify their preferred language in which to receive documents. 
Improved Connection with Bullhorn ATS via Field Flowback
The field flowback functionality added this year allows for data to automatically move from Onboarding documents to the ATS, saving valuable time and eliminating the potential for errors. Field flowback also ensures your candidate records in the ATS will match the latest information your candidates provide on their onboarding forms, so you can be sure that your database is always up-to-date.
Elevated Candidate Experience
With the updates to Bullhorn Onboarding comes two exciting new features to elevate the candidate experience: Auto-Fill and Email Reminders.
1. Auto-Fill Functionality
Candidates now enter information upfront once, which flows across the rest of their documents to populate the appropriate fields without them having to reenter information on each individual document. This helps candidates fill out documents faster and reduces the chances that information is entered incorrectly. 
2. Email Reminders
We've also created email reminders so that you can now send automated reminders to candidates to complete their onboarding documents. Now, candidates can be notified or reminded to fill out their documents, which leads to a faster onboarding process and a higher likelihood that the candidate will begin their new role on schedule.
E-Verify Improvements
E-Verify has updated its system to Version 30 and, as a result, we have updated Bullhorn Onboarding to ensure there is no gap in service of our E-Verify integration. New and updated statuses, improved stability, and new workflow options have been added to E-Verify with Version 30 which means those who use E-Verify within Bullhorn Onboarding will also see those updates.
---
Want an easy way to stay up-to-date on Bullhorn tips, product news, and exciting new updates? Subscribe to the Bullhorn Customer Blog.

Subscribe to the Customer Blog
Subscribe for trends, tips, and insights delivered straight to your inbox.