Quarterly Release Roundup: Q2 2021
With plenty of product updates each month, it can be challenging to keep up with what's new inside Bullhorn. To make sure you're up-to-date with the most recent enhancements, we've compiled a list of the top product updates from the last quarter so you can make the most out of your investment in Bullhorn.
Missed the other quarterly release roundups? Check out the Q4 2020 quarterly release roundup while you're here.
Read on for a highlight of the product updates and enhancements that we released in Q2 2021.
Bullhorn Novo & S Release Enhancements
Novo
Company Ownership Feature: We have introduced a 'Company Ownership' feature that allows users to assign owners to Company Records. We've also introduced a new owner type, 'Department Owner,' on both Company and Contact records.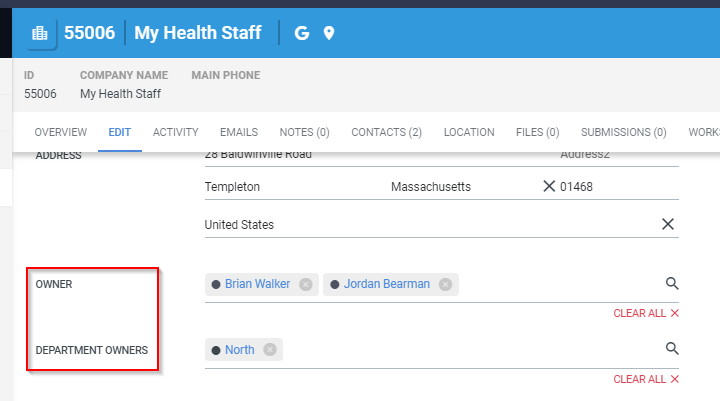 Azure SSO Login After Timeout: Azure users will now be able to log back into Bullhorn through SSO when their session times out or they manually log out.
isRequired Field on Credential Requirements: An isRequired field has been added on Credential Requirements to specify if the requirement is a hard or soft requirement.
Field Interactions for Move to Placement: Field Interactions will now be supported when moving a Submission to a Placement from the Submission tab.
Implement Field Interaction for Note Forms: Field Interactions are now supported on the Add/Edit Note Forms.
Approved Option in Placement Header: The Placement Status field in the Placement header section will now display the Approve option as expected for entitled users.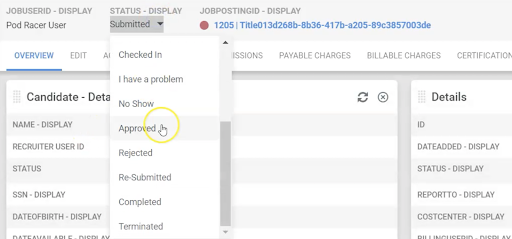 S Release
Add an Email from a Chain to a Note: The Email Gadget (Gmail & Outlook OWA & Desktop) will now recognise which email from a chain is being added as a note.
Submit Candidate to Multiple Jobs: We now support the ability to submit a candidate to multiple jobs through an open window call, which is used by Bullhorn Marketplace partners such as TextKernel.
Full Name and Email Added to ATS from Gmail and Outlook Gadget: Creating a new Candidate, Contact, or Lead record via the Gmail and Outlook Email Gadget will now import the full name and email address as expected.
Mass Mail with DKIM and DMARC Available: Mass Mail with DKIM and DMARC support is now available, which reduces the likelihood of mass emails being marked as spam. Please reach out to Bullhorn Support for more information on how to enable this feature.
SSO Expired Session Login Prompt: When an SSO user has an expired session, they will now see a prompt to log in via their SSO provider. After completing a login, the user will be redirected back to the original Bullhorn session window.
REST Trigger Proceed on Error Check: Admins will now be able to control whether REST triggers are disabled upon error and the number of errors before being disabled.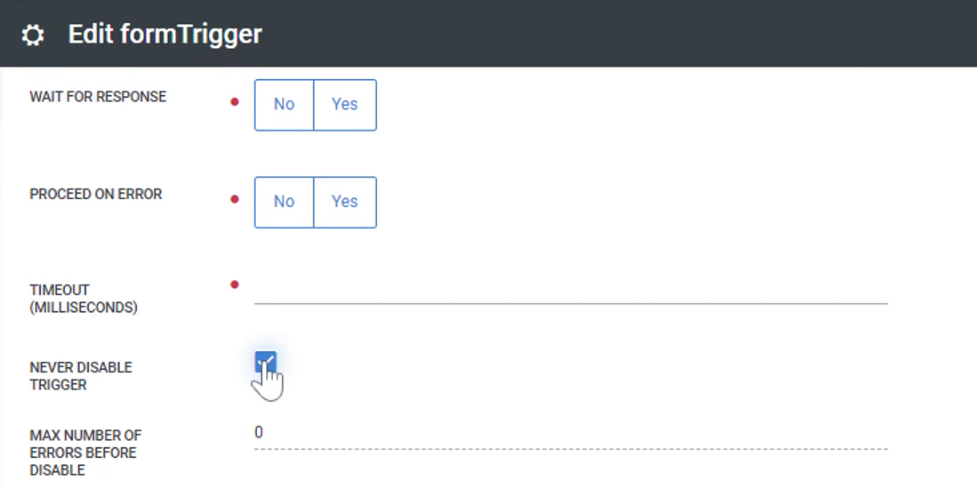 Herefish by Bullhorn Product Updates
New Automation Metrics Reporting: You can now view important metrics about your Herefish by Bullhorn automations in a summary view, including emails, texts, surveys, field updates, notifications, tasks, and notes.

Location Matching: The location matching functionality in the Auto-Match & Semantic Match service has been improved to enhance user experience.
Field Interactions: The Field Interactions tool has been improved to increase performance and usability.
HelpHero: An integration with HelpHero has been added to Herefish to assist clients with application workflows.
New Languages in Herefish Surveys: We have added support for four non-English languages in the Herefish Survey feature, including French, Spanish, German, and Dutch.
Support for International Date Formats in Herefish Emails: We have added support for non-US date formats in the standard Herefish email service. Users can now format the dates in a DD/MM/YYYY format vs. the US standard MM/DD/YYYY format.
Enhancements to Bullhorn VMS Sync & Submittals
VMS Sync
Fieldglass Special Characters in Job Description: Users can now correctly input special characters in the job description for the Fieldglass VMS Integration without errors; e.g., "caché" was previously displaying as "cach" and "6 ½ feet" was displaying as "6 feet."
Flex Mapping: Users can now input their own flex map values and can create flex map links using wildcard matching.
Brassring Integration: A new Brassring VMS Integration has been added.
Facilities Field for iCims: Parsing for the Facilities field on the iCims VMS Integration has been added.
Get Attachment for Dotstaff: Get Attachment functionality is now available for the Dotstaff VMS Integration.
Beeline Field Enhancements: Some variants of the Beeline integration now better support and display skill, certification, and desired title fields.
VMS Sync Admin Tools
Action Required Reminders for Position Failures: The alert emails on position upload failures have been enhanced and now include direct links to the positions in Admin Tools, making it even easier to resolve issues quickly.
VMS Sync Submittals
Duplicate in Client Submission Entries: The workflow has been updated to not create a Client Submission entry when a VMS Submission status is set to Client Submission.
Bullhorn Submittal Added By Name: We've changed the handling of updates in Bullhorn ATS resulting from a Submission to not overwrite the Added By field if a value already exists in the field.
Beeline Puppeteer Candidate Creation: We've added more handling for variants when creating a candidate using the Beeline Candidate creation steps.
Date of Birth Parser: The parser for Date of Birth fields on certain Beeline VMS Integration submission fields now works as expected.
Submittal Details Work Fails Error: Creating a dummy candidate in the Beeline VMS Integration will now work as expected.
Multiple Buyers and Dummy Candidates Support for Fieldglass: VMS Submittals now supports multiple buyers and dummy candidates for multi-tenant Fieldglass accounts.
If you have additional questions about our recent product updates or enhancements, make sure to explore our full product updates on the Bullhorn Customer Portal.
---
You can also explore product tips, tricks, release highlights, and more on the Bullhorn Customer Blog.

Subscribe to the Customer Blog
Subscribe for trends, tips, and insights delivered straight to your inbox.