Recruitment News Roundup: July 2019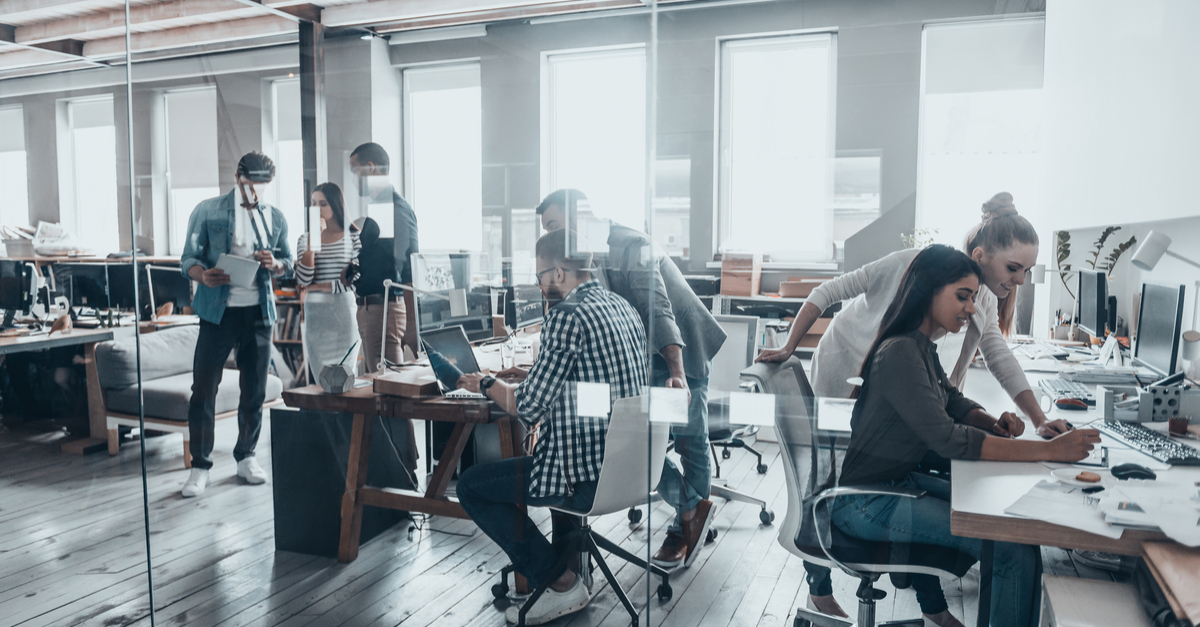 Want to stay up-to-date on recruitment trends and news without the hassle? Welcome to the Recruitment News Roundup, a curation of notable reports, blogs, and news updates relevant to recruitment agencies. Here are some top highlights from our previous roundup here.
Half of recruitment professionals don't know who their most profitable clients are
What are the roadblocks that prevent recruitment agencies from running an efficient and unified business? To find out, we surveyed 1,200+ industry professionals for our Global Recruitment Insights & Data site.
Some of the top findings: Interdepartmental collaboration is ok, but not great. The average recruitment professional rates their collaboration as seven out of 10, with smaller agencies much more likely to give themselves high scores than larger agencies. Inside of a agency, those in finance roles are far more likely to report communication problems than other roles. Owners and CEOs give their businesses very high marks on collaboration, but this might be wishful thinking, as no other role reported matching marks.
The report also highlights a lack of team visibility into data—half of respondents don't know who their most profitable clients are—and an abundance of errors and manual work. You can find the full report here.
"The numbers are clear: most agencies can improve their performance when it comes to running a unified, efficient business. For larger agencies, in particular, poor team collaboration may be getting in the way of results. Businesses of all sizes and function don't have much insight into their clients' profitability and most agencies are spending too much time on error-prone manual work."—Global Recruitment Insights and Data (GRID), The Top Roadblocks to Running a Unified and Efficient Staffing Firm
SIA releases their list of the top 20 global direct hire firms
Staffing Industry Analysts has released their list of the top 20 global direct hire providers. Given the size of the direct hire market—it was worth $30.8 billion in 2018—it's no small accomplishment to be one of the 20 largest providers. The top 20 made up 17 percent of the market in 2018, with a combined revenue of $5.2 billion. 
The UK and US dominate this list: half of the top 20 are headquartered in the US and 7 are based in the UK. Of course, many of the top 20 have a global presence. We're also pleased to say that more than half the companies listed are Bullhorn customers. You can find the full report here.
"While the days of nothing but sunny job forecasts may be waning, there is still reason for considerable optimism for those looking for work, or to advance their careers."— SIA, Largest Direct Hire Firms Globally
US employer hiring outlook on the rise for Q3 
ManpowerGroup released the findings of their quarterly Employment Outlook Survey. Hiring intentions vary wildly by continent, with EMEA reported a slight decline in intentions, compared to last quarter: hiring plans are set to improve in five countries, weaken in 14 and remain unchanged in seven.
"ManpowerGroup asked over 59,000 employers from 44 countries and territories, "How do you anticipate total employment at your location will change in the next three months to the end of September 2019 as compared to the current quarter?"—ManpowerGroup, ManpowerGroup Employment Outlook Survey
Has your recruitment agency released an interesting report, study, or thought leadership piece? Email Bob.McHugh@Bullhorn.com to be included in a future roundup! 
---
Want an easy way to stay up-to-date on Bullhorn tips, product news, and exciting new updates? Subscribe to the Bullhorn customer blog.
Subscribe to the Customer Blog
Subscribe for trends, tips, and insights delivered straight to your inbox.