Recruitment News Roundup: March 2019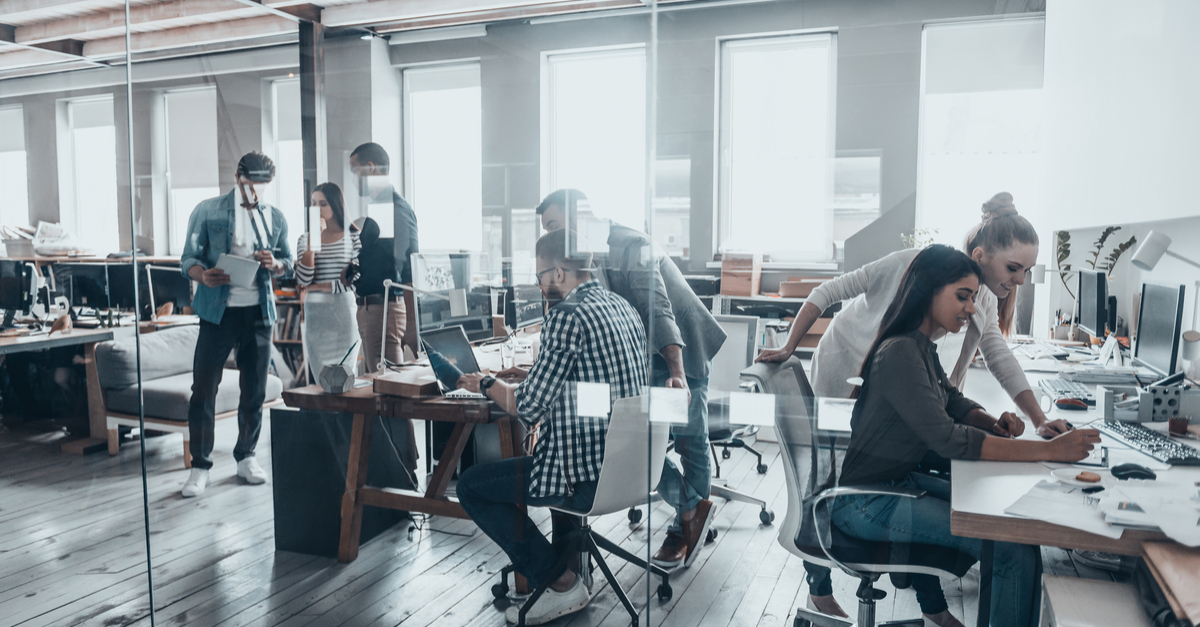 Want to stay up-to-date on recruitment trends and news without the hassle? Welcome to the Recruitment News Roundup, a curation of notable reports, blogs, and news updates relevant to recruitment agencies.
Which Tasks Should You Be Automating?
Automation is one of the fastest ways for recruitment agencies to improve productivity, but what, specifically, should agencies automate?
Staffing Industry Analysts surveyed 10,000 internal recruitment employees and asked them: "Of the tasks that you routinely perform as part of your job, which would you most like to see automated or outsourced in order to liberate your time for more productive purposes?"
So, what would recruitment professionals like to automate? Nearly everything. SIA organised the answers into twelve suggested areas for outsourcing or automation. Sourcing, formatting resumes, and invoicing were among the top requests. You can access the full report from SIA here.
"The onboarding process, in general, should be automated or outsourced. It would give me much more time to recruit instead of having to stay on top of the candidates to make
sure they understand and do everything that is required for them to start; especially when we are not fully trained on the entire onboarding process." — Respondent, SIA North America Internal Staff Survey 2019

Help Close the Skills Gap
We're in the middle of a historic talent shortage. US weekly jobless claims are at their lowest since 1969, and the majority of recruitment professionals say the skills shortage is the worse now than before. This is especially true for science, technology, engineering, and mathematics (STEM) fields.
To help combat the growing skills gap, Adecco put together a lit of steps employers (and recruitment agencies) can take to help close the skills gap. One step employers can take is to leverage the potential of their temp talent: "Whether your average temporary worker is on assignment for four weeks or four months, and in a warehouse or an office, it would behoove you to pay close attention to their attendance, ability to learn, productivity impact and work ethic."
As recruitment professionals, this presents a great opportunity to work with your clients as advisors and experts in recommending candidates for reskilling opportunities. By identifying temp workers with the potential to level up their current skillset, you can create a win-win-win scenario for you, your clients, and your candidates.
"Addressing the skills gap in the labor market is a complex challenge that requires buy-in from several parties, including educational institutions such as high schools, universities and trade schools, job seekers themselves, and employers and businesses as well."—Adecco, How Businesses Can Help Close the Skills Gap
Promote Gender Equality in the Workplace
Promoting equality in the workplace should be a goal for everyone, but as the people who put the world to work, recruitment professionals are in a unique position to affect change. Randstad US took a proactive step towards changing the workplace for the better with their recent large-scale survey of US employees.
The study found that workplace harassment is distressingly common. "More than half of all employees know a woman who has experienced harassment in the workplace, while 37 percent know a man who has experienced harassment in the workplace." Even worse, the most common response to workplace harassment is silence. 
Randstad US took the results of this survey to create the following best practices to help promote workplace equality:
Introduce Training Programs
Use Surveys to Identify Bias
Assign Metrics to  Your D&I Goals
Learn how you can take steps to make the work environment a better place for everyone by reading the full write-up here.
"Greater equality, diversity and inclusion in the workplace are long overdue. And as Randstad's recent employee survey makes clear, the prevalence of harassment, its attendant silence and management's perceived unwillingness or inability to address it are things that need to change fast."— Randstad US, 3 Gender Equality Best Practices for the Workplace
Want an easy way to stay up-to-date on Bullhorn tips, product news, and exciting new updates? Subscribe to the Bullhorn customer blog.
Subscribe to the Customer Blog
Subscribe for trends, tips, and insights delivered straight to your inbox.