Support Tip: Staying up to Date with Bullhorn Product Updates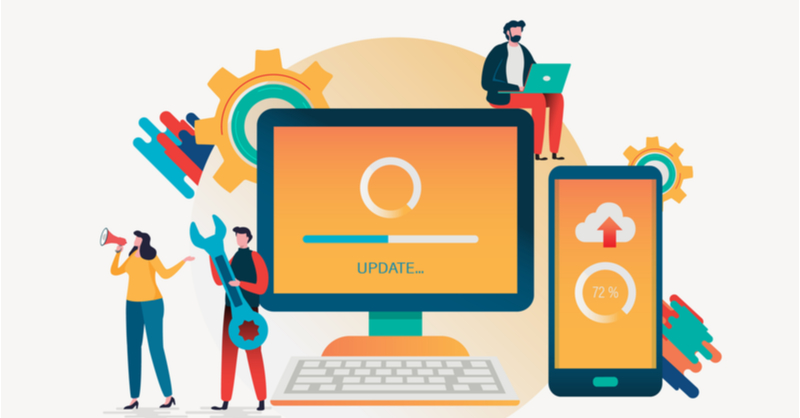 At Bullhorn, we're constantly striving to improve our features and adding new product functionality. We take feedback from our customers very seriously and work hard to incorporate your needs and requests into future versions of our software. Because we're constantly updating our products, it's important for you to stay in the know so you're not missing out on new functions that may be relevant to you. There are several ways to keep up to date with our improvements, and you can choose what way is best for you!
Release Notes
One of the easiest and most sure-fire ways to ensure you're staying up to date with Bullhorn product updates and enhancements is through our release notes page. Here, you'll see cards for each of our updates, tagged with the product to which it relates. You can even filter for your specific product or ATS version (Novo or S Release) to eliminate updates that aren't relevant to your product and company.
Looking for an older update? You're in luck there, too— we keep a history of our previous release notes, dating back to 2015.
The Bullhorn Learning Hub
Reading about our product updates is helpful (and strongly recommended), but if you want to see a new update in action, you should visit our monthly product release videos through The Bullhorn Learning Hub near the end of every month. These videos are a short, visual way for us to sum up the changes for you in an easily digestible format. Log into the Bullhorn Learning Hub through the Customer Community to watch our latest release video.
Monthly Email List
Want information on our latest release delivered straight to your inbox? We can do that, too! Our Product team sends out an email every month detailing the most recent Bullhorn product updates
If you're interested in getting our monthly emails, reach out to your Bullhorn Account Manager to get added to the list.
The Customer Blog
If you're reading this right now, that means you've found our Customer Blog. Did you know that in addition to all our helpful tips and suggestions, we also write a blog post for every release? Well, you do know. We've got a lot of great advice, but if you're looking specifically for Product Release information, you can filter the Category to "Product" to find those blog posts more quickly.
No matter which of the ways outlined above you prefer, it's important to stay up to date with all of our changes so that you can take advantage of awesome new functionality. Our goal is to make it simple and straightforward for you to access this information, so choose one (or more) ways to get our Bullhorn product updates and feel free to contact Bullhorn Support for help!
---

Subscribe to the Customer Blog
Subscribe for trends, tips, and insights delivered straight to your inbox.