How Video Interviews Digitally Transform Your Agency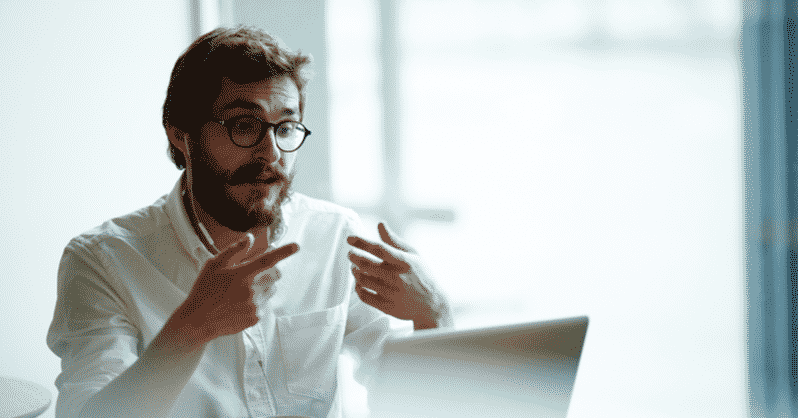 According to Bullhorn's 2019 Global Recruitment Insights & Data Report, the top operational challenge for 80% of APAC recruitment agencies is embracing digital transformation to improve operations. While most agencies think of automation as the go-to tool for "digital transformation," there's a different one that benefits more than just you and your personal recruiting process.
In fact, this tool for digital transformation has benefits for your clients, candidates, and KPIs, as well. This mutually beneficial tool is called video interviewing.
Why should I video interview candidates?
First, some background statistics. Viewers retain 95% of a message when they watch it in a video compared to 10% when reading it in text. And 59% of executives agree that if both text and video are available on the same topic, they are more likely to choose video. This makes video a pretty compelling way to present information of any type. When you implement video interviewing, your agency is going to stand out.
Video interviewing incorporates candidate autonomy, modern processes, custom branding, and client feedback through the use of two types of video interviews: one-way and live. A one-way video interview is where you send a list of questions to candidates and they respond to your questions selfie-style on video. A live video interview is a two-way interview conversation that's automatically recorded and hosted in a private, custom-branded interview room.
What is a one-way video interview?
The most beneficial type of video interviewing for recruitment agencies is the one-way interview because it doesn't require the presence of anyone from your or your clients' team. Seriously.
Create a question set, send the link to your candidates, and they complete the interview on their own time.
How does a one-way interview benefit my candidates?
The best part is that you can review candidate interviews from anywhere because the interviews are stored in the cloud and you'll be notified every time a candidate completes their interview. This means your interviewing process becomes more digital and responsive.
When you get a better look at candidates earlier in your recruitment process with video interviews, it's easier for you to match the best candidate to the right client's position. Alternatively, some agencies may choose to coach their candidates through a one-way interview for the purposes of sharing it with a client.
Through sharing, video interviews allow you to get those ideal candidates in front of your clients faster. The interview is available for your candidate to complete the minute you hit "send" on the invitation. Candidate completion of your one-way video interview can occur any time of day, seven days a week, and you'll be notified when any candidate completes your video interview. After you review a candidate's video interview, you can share it with the ideal client in just a few clicks. Your clients receive similar perks to your internal team when reviewing one-way video interviews by being able to review candidate interviews at any time, anywhere.
By giving clients a shortlist of the best candidates' video interviews, they save time narrowing down the number of candidates they need to sort through to bring in for on-site interviews. This also means your team can receive feedback faster than ever, leading to a more efficient process overall.
When clients view your candidate showcase, they'll be met with your agency's branding, logos, and colors. These customisable settings also include the ability to abbreviate candidates' names, avatars, and other identifying attributes to focus clients' attention on what candidates bring to the table. When your candidates feel more tangible through video interviews, clients get a better idea of who they are, what motivates them, and how they'll fit into the organisation. This leads to better quality in-person interviews for your clients, and better conversion rates of your candidate submissions.
How does a one-way interview benefit my client?
The previously mentioned statistics reinforce the value of seeing candidates on video for clients. Imagine how much you'll stand out from your competitors' flat resume stack by sending clients a candidate showcase of the best you have to offer. Add the ability for your candidates to speak directly to clients about why they'll be the best fit for the client's role in the interview? You'll be practically unstoppable.
Even if your candidates don't hit the client's mark perfectly, you can use the video interviews you send to clients to ask for feedback through ratings and comments. These reactions clue you in on how to adjust and improve your process going forward for further success.
Video interviews digitally transform your recruiting KPIs. Agencies using video interviewing have seen some of these incredible results. For example, one recruiting agency using Spark Hire improved their submit-to-hire ratio from 3:1 to 2:1 and another increased their placement speed by 50% while making 1,500 placements.
Video interviewing promotes your brand as sleek, modern, and efficient while maintaining the personal touch that makes your agency stand out from the competition. Embrace the digital transformation of the recruitment industry with video interviewing.
---

Subscribe to the Customer Blog
Subscribe for trends, tips, and insights delivered straight to your inbox.