Webinar Breakdown: Making the Most of Your Lists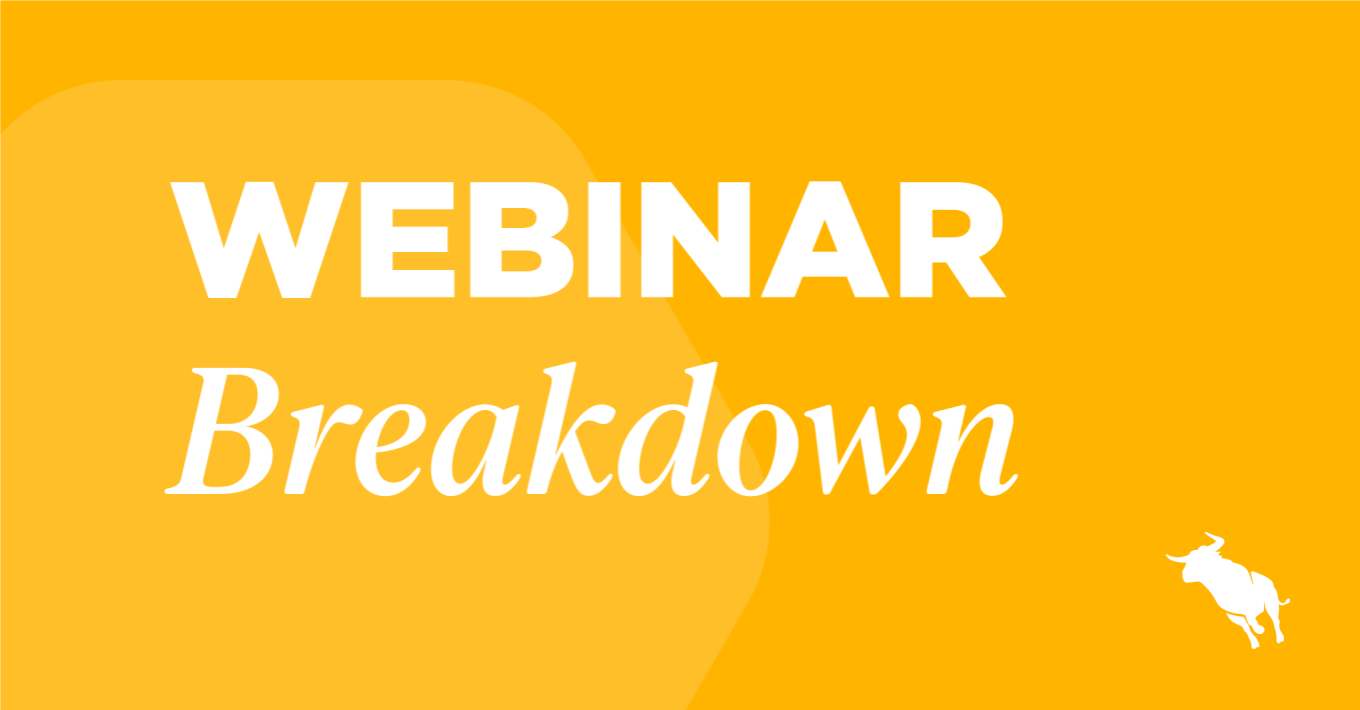 Entity lists provide a great way to organise your candidates, jobs, submissions, and more within your Bullhorn database. By managing your lists effectively, you can find important information faster. In this webinar, Susan Hung, Senior Technical Support Analyst at Bullhorn covered managing column layouts, saving layouts, searching tearsheets/distribution lists and inline editing plus more.
Managing Your Columns
An entity is the type of record you're working with in Bullhorn. There are five main types of entities: Candidates, Contacts, Companies, Jobs, and Placements. The list view is where you can see all the records on a specific entity, for example Jobs or Candidates.
Columns are found at the top of your list views. Columns are critical as they control the information you see when looking at records in a list view. Organising your columns in a way that suits your style or needs will help you find more information quickly, improving your efficiency.
2.26 Organising Columns
Standard functions of the columns are that you move them around and make them bigger or smaller. If you have too many columns simply scroll across to view the rest. Clicking on the columns themselves allows you to sort the fields by ascending or descending order and depending on the type of field you can also search via free text or checkbox options.
3.34 Adding/Removing Columns
To add or remove columns from your list view, click Columns in the top menu bar. You'll see which columns you have selected to be displayed as they have the blue tick next to them. To remove a selected column simply click on it and a red cross and strikethrough will appear through the word, click Save and the list will automatically reload with your changes applied.
A list of Available Columns you can add to your list view is below. You can also use the search box to quickly locate the column you want to add. If you click Reset, it will reset to show your default columns.
3.54 Saving Column Layouts
Whilst the columns are sticky, meaning if you close and re-open the entity list you will still see the columns you changed – it is still a good idea to save your most used layouts. To save a particular column layout, go to the Columns menu > click the blue CREATE button > enter a Layout Name and select Save.
Binoculars
6.48 One great feature within all of the list views is the Binocular Tool. It enables you to see a preview of a record, including contact details, notes, and relevant experience. Information shown does vary between each entity. For example, if you're on the candidate list, you can see their CV instead.
Clicking on the Binocular icon on any lists will open up a slide-out with all the relevant information on a particular record. The Actions drop-down enables you to take actions on the record such as adding notes or tasks.
Tearsheets & Distribution Lists
Difference between a Tearsheet and Distribution List
7.56 Put simply, a Distribution List is made for emailing and mass mailing. Bullhorn encourages everyone to email from a Distribution List. By using a Distribution List Bullhorn is able to automatically identify those without an email address, those who don't have a valid email address, and also the ones who have opted out of mass mails. This means the chances of a successful mail out to the right people in your database is much higher. Note: A Distribution List has a limit of up to 500 records.
Trainer Tip: To increase the success rate of your mass emails from Bullhorn always use Distribution Lists.
9.24 Tearsheets, often referred to as Hotlists, are static lists you can create in Bullhorn. Tearsheets are particularly useful for creating a list of your top candidates in a specific category or area of specialty. A Tearsheet is great for viewing and storing records, you can even add up to 20,000 records. You can learn more about how to search within a particular Tearsheet here.
Creating Distribution List from a Tearsheet
10.25 Bullhorn has created an option to create a Distribution List from a Tearsheet. This means you can add and work records in your Tearsheets whilst being able to easily email them when required from the Distribution List. To add people to a Distribution List from a Tearsheet, use the checkboxes to select the appropriate records > Click on the blue 'X Selected Button' on the top right corner > Select Add to Distribution List > Choose to add the records to a new or existing Distribution List > Click Save.
Inline Editing
12.11 Inline Editing allows you to make edits to records directly from your entity list views. Hover your cursor over the column and record you'd like to edit, for example the Job Status. Next, click on the small grey edit icon and edit the information as needed.
Trainer Tip: Inline editing is great for when you need to make small changes quickly such as fixing a typo.
Mass Updates and Edits
13.33 Another way to update records in the list view is to use the Mass Update feature. To make Mass Updates select multiple records in your list using the checkboxes > Click on the blue 'X Selected Button' on the top right corner > Select the update you want to make from the drop down list. Options include record ownership, changing status, category and skills. Note: Each entity list will have its own set of fields that you can mass update so it does vary between each list view. You can update 500 records at a time.
Shortlist/Submission List
15.34 The Submissions List, also commonly known as Shortlists, is useful when trying to quickly find candidates that have been submitted to a job or to see what hiring stage a Candidate is currently in.
The Submissions List is the only entity list in Bullhorn apart from Placements that allows you to have columns with combined information from different entity lists. You can see the candidate status, ownership, job, job status, job contact, company, and more. In addition, you can filter each column to narrow down your Shortlist by status or job.
Question & Answer
17.54: Can I change the default my columns reset to?
18.28: Can I share saved layouts with other users?
18.54: How would you mass mail to more than 500 people at once?
20.18: When you're on a tearsheet, can you remove any of the columns or change its order?
Head to our Events & Webinars page to register for upcoming webinars or explore our past events.
---

Subscribe to the Customer Blog
Subscribe for trends, tips, and insights delivered straight to your inbox.