Webinar Breakdown: How to Set Up New Users for Success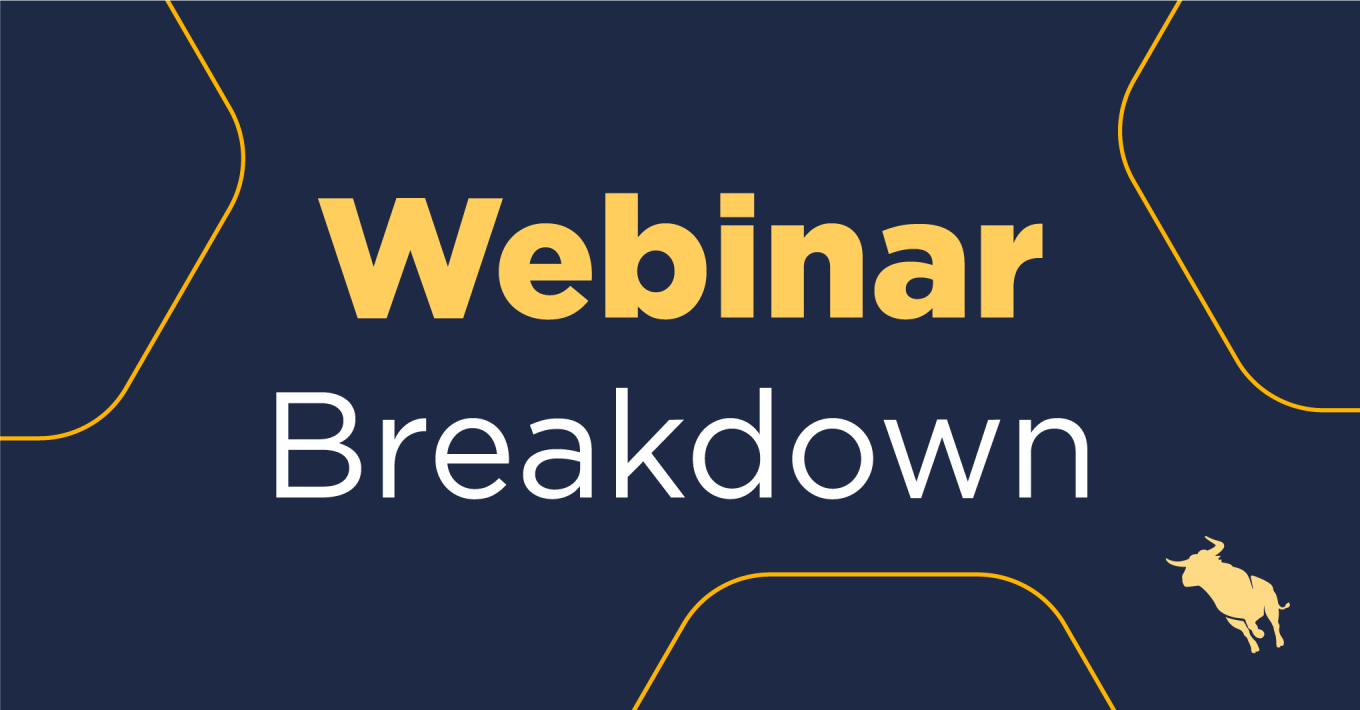 When a new consultant starts with your team, it's important for admins to know how to quickly get them set up on Bullhorn, so they can be effective from day one. In this webinar breakdown, Joshua Gerrard, Senior Relationship Manager at Bullhorn shares his top tips on how to set up new user accounts, where new users can access helpful training material and how you can manage progress easily. To take full advantage of Josh's recommendations, make sure to access our Customer Community help articles.
Structured Success
Think of 'Structured Success' as internal processes which your agency should put in place to give new users the best chance of successfully adopting the system. These processes should be considered before your new hire's first day.
Define your Super Users and Support Contacts
3:52 Super Users should have an in-depth knowledge of Bullhorn. They act as the main contact between your internal team and your Bullhorn Account Manager, filtering key information on process improvements and updates to your internal team. Support Contacts are the main contacts between the Bullhorn Support team and your internal team. They are able to raise support tickets and speak to our support team on any functional issues. These two user types are important to identify to new users, so there is a clear path of communication for them and they know who to go to in different situations.
User Administration
7:22 To access your agency's current list of active users, head to the Main Menu > Admin > Users. This is where you can make changes to your user settings, such as adding a new user or disabling a past user. When disabling a past user you can choose to transfer their records to your new user or someone else on the team.
Trainer Tip: When replacing a previous user with a new user, always disable the old user profile before enabling your new user.
Bullhorn allows you to create different user types. Each user type comprises a set of entitlements that control what the user can see and do in Bullhorn. Make sure you select the correct user type for your new user. Read more about user types and entitlements here. Note: Only Bullhorn Administrators will be able to access these User features and settings.
Day 1 in Bullhorn – For Bullhorn Admins
As a Bullhorn Administrator, there are a range of helpful resources you can set up or provide your new users on their first day. Bullhorn's New User Packet is one of those resources. We recommend bookmarking this to provide to all your new users, as it gives them an introduction to Bullhorn and where they can access training and other helpful resources.
Customise Bullhorn for New Users
14:53 User Preferences
In Bullhorn, users have the ability to set different Preferences to suit their needs. To edit user preferences in Bullhorn, Click on your name on the top right corner > Preferences. One of the key preferences for your new users is selecting a Start-up screen. A Start-up screen/s are the screen/s within Bullhorn that launch automatically when you log into the system. As an admin, you can set a particular entity new users must have loaded upon login such as Dashboard Cards.
15:48 Main Menu
Another useful tool to help new users adapt to Bullhorn quickly is de-cluttering their Main options to only the essentials. This let's them drill down quickly to what they need to do without any distractions. To edit the Bullhorn's Main Menu go to Main Menu > Add/Remove > Select the checkboxes to either add or remove different entity options > Click Done to save changes.
19:11 List Views and Favourite Search
Customise the List View for new users as this will enable them to familiarise themselves with the List Views faster. Create and save a basic introductory column layout with only the core information your new user needs to see. Similarly use Favourite Search to simplify their workflow from the very start. To find out more about Bullhorn Search, view our webinar on Maximising Bullhorn Search.
Note Templates
22:00 Utilise Note Templates to help your new user create quality notes faster. Have a list of template questions you would like asked during certain scenarios such as candidate pre-screen or candidate check-in calls. Build those questions into a Note Template in Bullhorn so new users can access it quickly during their activities. This ensures your new users are working the most efficiently while collecting the information that is important to your processes.
Trainer Tip: Note templates that have a visibility setting of Public can be edited and deleted by any user in your company so consider making templates specific to your new user only or name it clearly, specifying its use case.
Day 1 in Bullhorn – For Consultants
Bullhorn Learning Hub
27:59 The Bullhorn Learning Hub provides guided learning paths and courses for all your consultants, it is especially useful for new users. As well as structured courses there are training webinar recordings so users can access them whenever they need. For new users, we recommend the End User Training course. It's been purposely broken down into short interactive sessions to keep users engaged. Some of the key topics included in the course are creating records, list management & search and managing records.
Additional Resources and Recommendations
30:58 We encourage new users to take advantage of the large selection of training webinar recordings available on the Bullhorn Learning Hub. A few especially relevant webinar recordings to watch for new users are Maximising Bullhorn Search, Advanced Search Techniques, and Making the Most of Your Lists.
New users should also bookmark commonly used Bullhorn Help articles on their browser including – Fast Find, List Views, Notes, Search and Pulse – or any others relevant to your agency specific processes. This gives them quick access to help before reaching out to your Bullhorn Super User or Support Contacts for further assistance. This increased accessibility directly to the relevant articles removes potential barriers to keep new users from being successful.
Managing Progress
Once a new user is set up, it's important to manage their progress to ensure continued success. There are two main areas you can achieve this in Bullhorn using either Goals and Quotas or Bullhorn Standard Reports.
Goals and Quotas
32:44 Goals & Quotas allows you to set goals for your new user based on their activity within Bullhorn. Goals and Quotas can be located by navigating to the Main Menu > Goals & Quotas. For new users, start with simple targets such as 'Add 30 notes' or 'Make 5 Candidate check in calls'. Using the My Activity Dashboard Card, new users can easily see their weekly activity targets and their attainment level towards the goals.
Make the goals simple as it helps you track user adoption, then you can rectify any issues early. For example, if you notice notes aren't being made, you can dig down with the new user on their workflow process and recommend quick suggestions or further training if any major issues are identified.
Bullhorn Standard Reports
34:31 For further visibility, you can run reports found within Bullhorn Reporting (Main Menu > Reporting). The Notes Activity Report allows you to see all the notes your new user has made. This is useful not only to see the number of notes they are adding but also allows you to do a quality check on the content in the notes. This will help you to understand whether new users are using note templates, leaving short comments or nothing at all. Similar to Goals and Quotas this allows you to identify trends and offer extra support or training if needed.
Head to our Events & Webinars page to register for upcoming webinars or explore our past events.
---

Subscribe to the Customer Blog
Subscribe for trends, tips, and insights delivered straight to your inbox.