NextWave Partners was established in early 2016 by two entrepreneurial co-founders looking to push the boundaries in the renewable energy and technology industries. With headquarters in Singapore, they have three other office locations in New York, Taiwan, and Japan.
The Challenge
Alex Bacciarelli, Co-founder and Director at NextWave Partners and co-founder, Adam Wade, have a clear vision of where the business will be in the next five years. They aspire to open a new office in Australia and have their other offices operating at critical mass, with around 60 consultants across all locations, providing an unrivaled level of service to their candidates and clients. Alex notes, "key to our journey will be an ability to scale the business and to have technologies and platforms that are scalable with us".
It didn't take long for Nextwave Partners to realise their existing system wouldn't be able to support these long term goals. "The functionality that was sold to us when you started to use [their previous provider], it just wasn't there", Alex explained. As the team at NextWave Partners started to use the system, they found it wasn't able to support their contract business or run the analytics they needed. "It seemed like an all in one system, only when you start using it as a recruiter, you start to see areas that may be missing or intuitively where it doesn't quite add up", Alex explained. On top of that, the limited reporting capabilities with their current provider meant leaders within NextWave Partners lacked real-time visibility into their teams within their multiple offices. "Not being able to see those figures live and having them often come back incorrect was one of the biggest drawbacks", Alex explained.
The Solution
It was obvious NextWave Partners needed to make a switch to a platform that could support their growth plans and scale with them. The market leader in recruitment software, Alex was familiar with Bullhorn and had interacted with the team previously, so he knew right away where to start his search.
NextWave Partners joined Bullhorn in mid-2019 and has since started using Bullhorn Analytics as well. Since making the switch, NextWave Partners has seen an immediate increase in the engagement with the platform. "The usability of Bullhorn is fantastic. It is a natural part of our recruiters' toolkits and is utilised in real-time to drive competitive advantages in recruitment productivity and speed to market", Alex explained. He continued, "There is an internally driven culture of inputting all information to the system, since consultants understand the longer term play for making their own and their colleagues' lives easier – they don't see using the database as a chore". On Bullhorn Analytics, Alex detailed, "it's been an unbelievably useful tool, it allows leaders in the business to dig into the behaviours of consultants proactively to ensure they catch areas for improvement early before they become bigger problems or impact sales targets, while consultants can use it as a self-management tool so they always know where to concentrate their efforts".
When we looked at our future goals and what the product can deliver for us, its ability to reduce bottlenecks down the line. For me, Bullhorn is well worth the value. The turnaround time and the quality of the support is much better with Bullhorn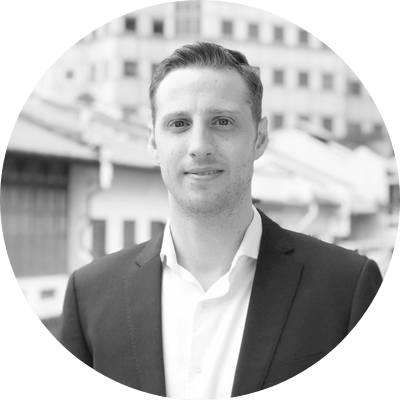 Alex Bacciarelli
NextWave Partners
The Results
Ease of Use and Intuitive Nature
Since making the switch to Bullhorn, the team at NextWave Partners have been able to adopt the system quickly due to its intuitive nature allowing ease of use. "In Bullhorn, it's easy to input the information quickly, there's not too many fields and they are easily customisable. The mandatory fields also make it very simple to ensure database integrity and high standards of usage", Alex explained. "For us, a simple database is a good database because people use it."
It's not just the consultants that have benefited from the move to Bullhorn. The back office team at Nextwave Partners can now easily access the system to generate invoices or pull the data they need for reporting purposes. "Previously, the consultants would have to raise and send the invoices themselves, which meant time on administrative tasks at the opportunity cost of recruitment activities", Alex said. Now with their teams more aligned, consultants have more time back to concentrate on building relationships with candidates and clients.
Scalability and Visibility
Operating four different offices located in different countries can be challenging but with Bullhorn NextWave Partners manages it seamlessly. Bullhorn's cloud-based technology allows all NextWave Partners offices to be connected with information flowing in real time betweens teams and leadership. "We have several different international offices so we needed our global teams to have visibility at the click of a button and for it to seamlessly link the full sales cycle from front to back office", Alex explained.
He continues, "We could have stayed with our previous system, if we wanted to stay the size we are now, but we looked at our future goals, we want to be 60 plus people with a sizeable contract business in the next 3 years, and potentially seek an investor…we didn't see ourselves being able to achieve the same trajectory with them [at that point]". With Bullhorn, they are now on a system capable of supporting them through their growth. "When we looked at our future goals and what the product can deliver for us, its ability to reduce bottlenecks down the line. For me, Bullhorn is well worth the value", Alex noted.
Support and Communication
While communication with NextWave Partners previous system was not lacking, they noted a significant increase in the quality of communication and technical support with Bullhorn. Alex said, "With Bullhorn, you can actually call someone, I've been able to have any issues solved relatively quickly. The turnaround time and the quality of the support is great with Bullhorn". With their previous system, NextWave Partners would have to log a ticket electronically and wait for a call back from someone. "Sometimes when something goes down for everyone in [the previous system], we can't wait", Alex said. He continues, "Just having the ability to call the Bullhorn team is great, and those people are in various global locations so we're not left to wait".
The Future
As NextWave Partners works towards their strategic goals, they will continue to utilise Bullhorn to remain a globally cohesive business unit. The team looks forward to exploring more integrations with Bullhorn's Marketplace Partner ecosystem so they can offer not only their candidates and clients the best experience, but also their internal employees.