[Training Webinar] Bullhorn Basics: Searching within your database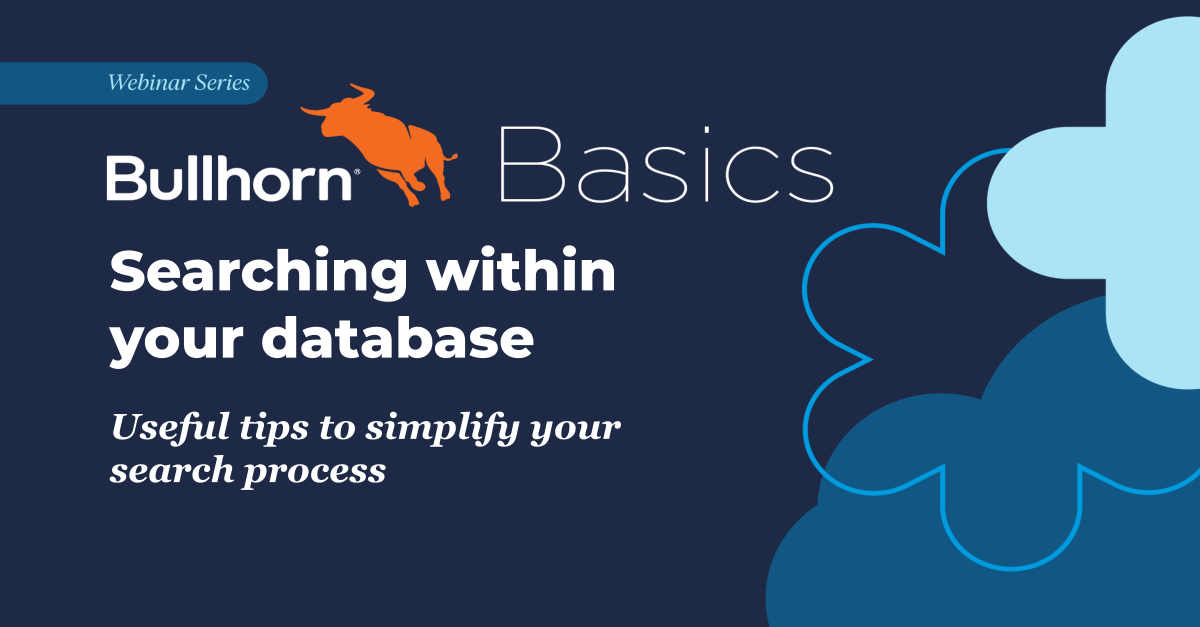 Bullhorn's training webinar series, 'Bullhorn Basics' will showcase features within the platform that are useful, yet often overlooked by recruiters. We'll share best practices to make your life easier and provide basic training for users of all experience levels, so you can make the most out of your Bullhorn investment.
In this session, Matt Emmerson, Senior Customer Success Consultant at Bullhorn shares highly useful tips to simplify your search process and assist you in locating your desired information effortlessly, including:
Bullhorn Fast Find
Sorting and filtering Lists
Keyword Searches and Additional Criteria
Note: This webinar is intended for all Bullhorn ATS/CRM users.