Elevating lead generation with Chatbot: Insights from ep.education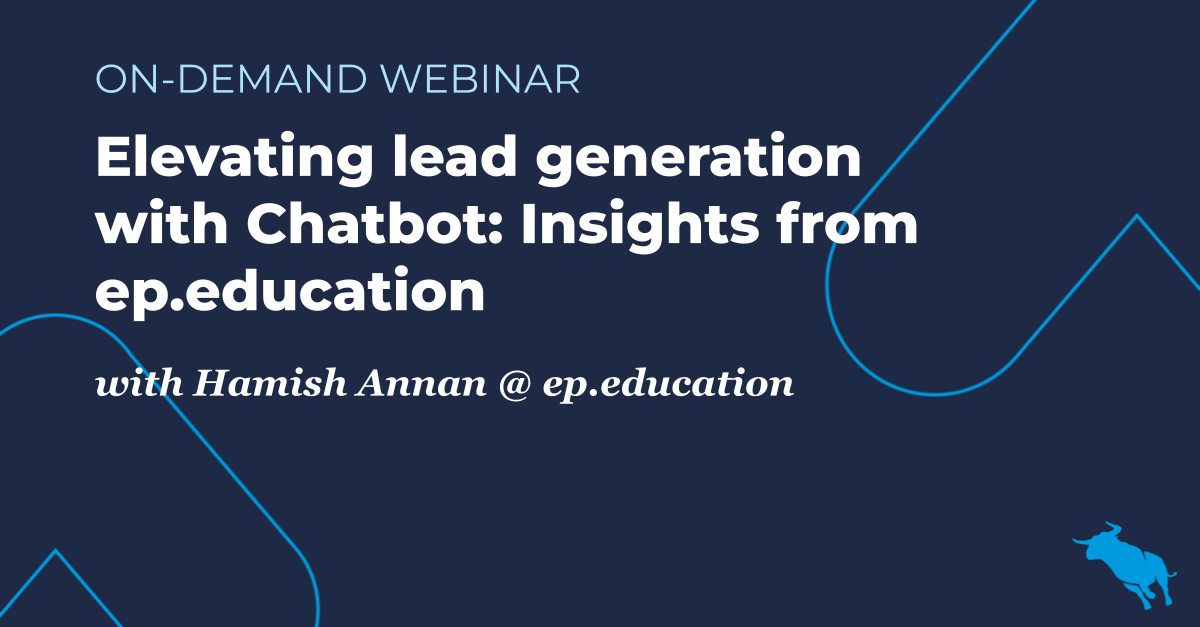 Duration: 45 minutes
Presenters: Bullhorn's Global Account Director, Hugh Catterall and Senior Solution Consultant, Team Lead, Nathan Green
Guest Speaker: Hamish Annan, Senior Operations & Systems Consultant at ep.education
Over the last few years we've seen agencies increasingly use automation to enhance their candidate experience. A key part to this has been automated recruitment chatbots used to strengthen candidate engagement and enhance communication across multiple channels.
ep.education has integrated Chatbot into their workflow to add value and engage with candidates across their website with dynamic responses. Discover how ep.education's proactive automation strategy has helped them to streamline their recruitment process, improve response rates, and boost candidate experience and engagement.
Note: This webinar is suitable for anyone currently using recruitment automation or considering it for their agency.