How to Make More Placements with Automation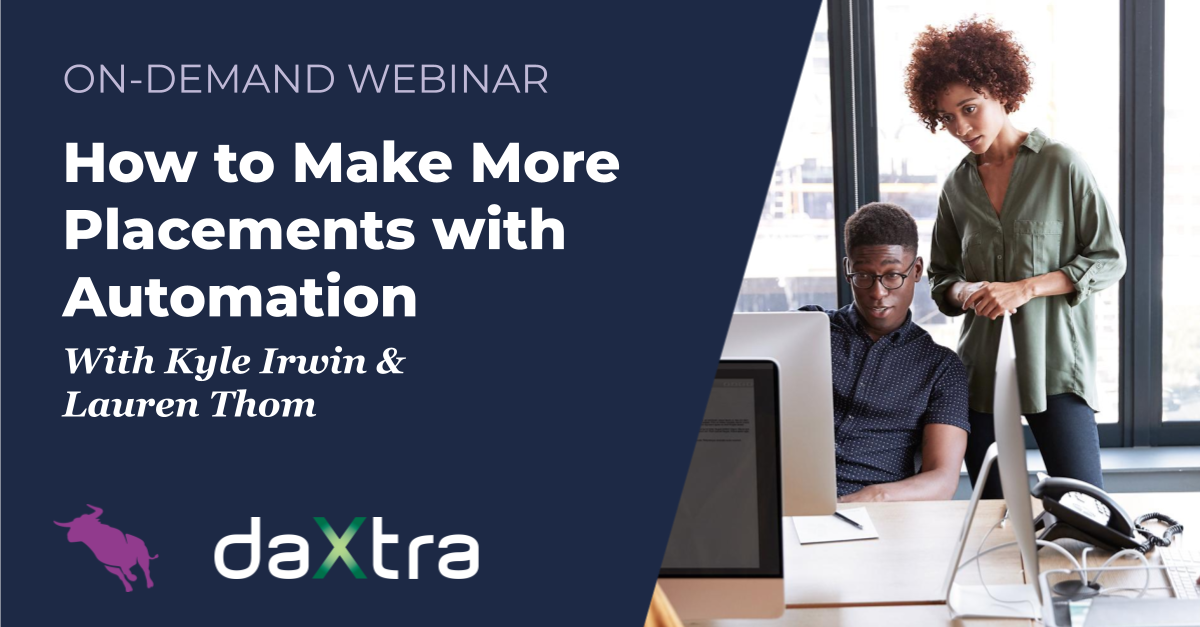 Recruitment has undergone significant changes in the last couple of years, with the 'candidate shortage' and increased expectations from candidates looking for new roles. They now expect a streamlined candidate journey, with hyper-relevant, personalised digital touchpoints and human interactions.
How can you meet these expectations, without increasing your overhead costs and diluting your profit margins?
Intelligent process automation should be a key part of your strategy. It is more critical than ever to free your recruiters from manual administrative tasks and give them time to focus on the human element of recruitment – building relationships with your candidates and clients.
Candidate engagement tools like Bullhorn Automation can help you accelerate building such relationships. But to get the most out of them and deliver the personal service your candidates expect, your Bullhorn ATS needs to be consistently updated with good, clean data.
In this webinar, Daxtra's Kyle Irwin and Bullhorn's Lauren Thom look at how automation underpins a successful recruitment process. Learn how to:
Reduce the cost of placement by up to 30% by increasing the proportion of placed candidates sourced directly from your Bullhorn database
Maximise the ROI from your marketing spend by loading candidate profiles automatically from job board
Supercharge your selection process by automatically and accurately matching candidates to jobs using AI technology
Drive successful candidate engagement with clean, up-to-date candidate data