Maximise Productivity and Accelerate Bullhorn Adoption with Whatfix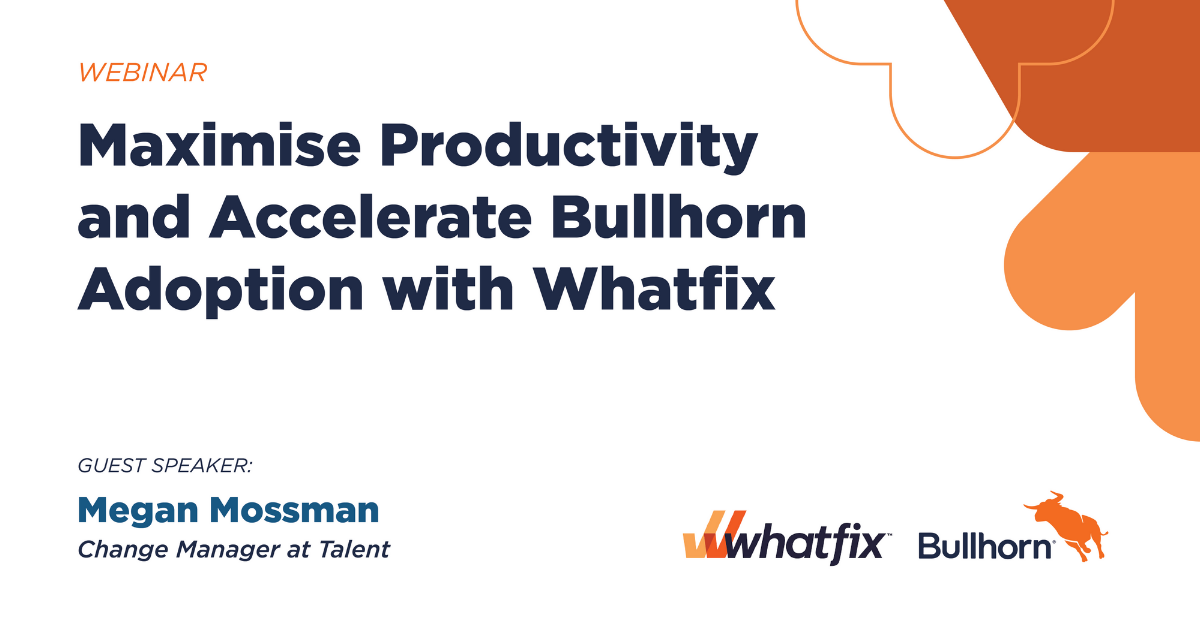 Guest Speaker: Megan Mossman, Change Manager at Talent
Recruitment agencies strive to maximise recruiter productivity while driving a positive experience for their teams. Training and technology adoption plays a key role in productivity. However, training needs are unique not only at a company level but also at a user level.
In this session, learn how a Digital Adoption Platform (DAP) can enable recruitment agencies to get the most out of their Bullhorn platform by providing contextual help, in-app guidance, and training in real-time.
We're joined by a mutual customer, Talent, who will share their first-hand experience of implementing Whatfix and how they achieved better adoption outcomes for their employees while saving on support and training costs.
In this session with Whatfix, we'll discuss:
Why traditional training programs aren't scalable
How a digital adoption platform can help improve user experience and reduce training and support overheads by up to 70%
How to empower recruiters to solve up to 90% of software queries via self-help
Note: This webinar is suitable for recruitment managers/owners who are looking to help their teams work more efficiently.