[Training Webinar] Bullhorn Basics: 5 tips for new users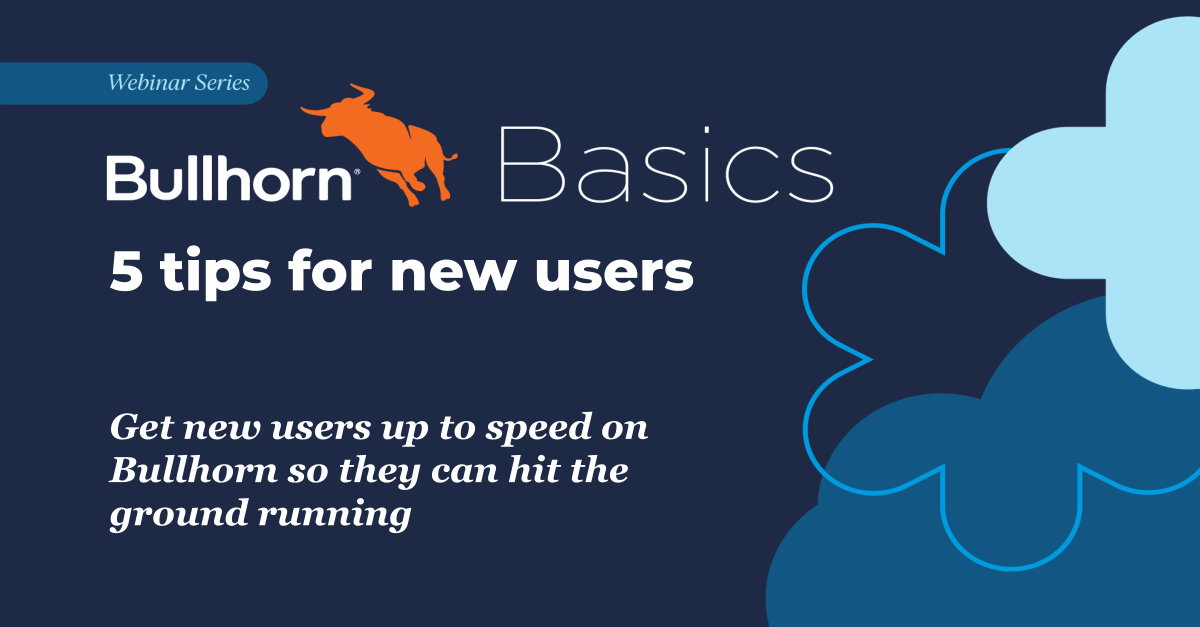 Bullhorn's training webinar series, 'Bullhorn Basics' will showcase features within the platform that are useful, yet often overlooked by recruiters. We'll share best practices to make your life easier and provide basic training for users of all experience levels, so you can make the most out of your Bullhorn investment.
In this first session, the focus is on helping new Bullhorn users get up to speed quickly, so they can hit the ground running for your agency. It is suitable for all new users and consultants that need a refresher on Bullhorn Basics.
During the webinar, we cover:
Configuring the UI to your preferred layout
Quicker and easier candidate searching
Tracking business development activity
Note: This webinar is intended for all Bullhorn ATS/CRM users.